A crossover anime film that brings together the
Cyborg 009
and
Devilman
series has been announced, according to a recent newspaper report from Sankei Sports.
The film will feature both franchise's titular characters and involves them in an epic battle. It is expected to premiere in October for a limited period of two weeks.
Both
Cyborg 009
and
Devilman
have recently been announced to get new adaptations based on their original franchise.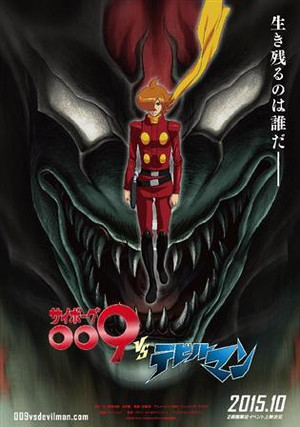 Source:
Saneki Sports
Previous related news:
New Anime Project for 'Cyborg 009' Announced
,
New 'Devilman' Anime Announced for Fall 2015
Cyborg 009 vs. Devilman
on MAL

RSS Feed