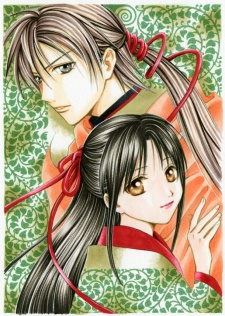 March's issue of Shougakukan's Monthly Flowers magazine announced that a new manga by
Yuu Watase
, titled
Fushigi Yuugi: Byakko Ibun
, will debut in its next issue releasing February 28th.
The
Fushigi Yuugi
series is loosely based on the legend of the Four Gods from China. The
original manga
told the stories of the priestesses of Suzaku and Seiryuu, and spanned 18 volumes released between 1992-1996. A prequel series following the priestess of Genbu then began in 2003, titled
Fushigi Yuugi: Genbu Kaiden
. The new series,
Byakko Ibun
, will cover the fourth priestess of Byakko, and its timeline falls between the original story and prequel
Genbu Kaiden
.
Multiple anime adaptations have been made of the series, including a 52-episode
TV anime
and
three OVA series
totaling thirteen volumes. A series of
light novels
were also published, primarily describing the characters' lives before the original manga series aside from the final two volumes.
After completing the first manga, Yuu Watase began serializing
Ayashi no Ceres
, which was subsequently
adapted
to anime as well. While primarily a shoujo mangaka, Yuu Watase's has also penned a few shounen series, including
Arata Kangatari
which received an
anime adaptation
in Spring 2013 and is still ongoing.
Source:
Mantan
News submitted by
ichigo_daisuki
Fushigi Yuugi: Byakko Ibun
on MAL
Update January 29
According to Yuu Watase's blog, the new manga will be a 51-page one-shot instead of a series.
Source:
Yuu Watase's blog
News submitted by
Daisuki

RSS Feed