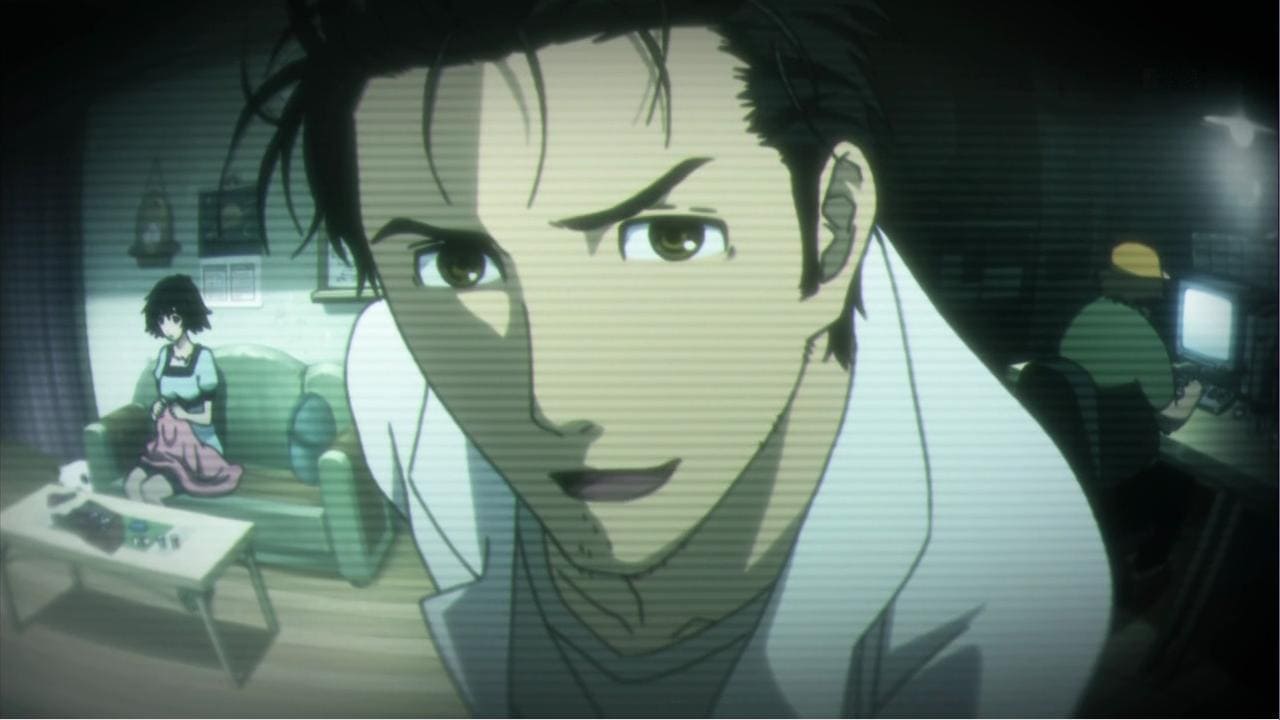 Hi! Call me Ben or BP.

Thanks for viewing my profile! If you couldn't tell, Steins;Gate is my all time favorite anime. Kurisu is my #1.

To get some background about me, I actually started seriously 'watching' anime around 2012. I was born in 1992 so as of typing this, I'm 30. I saw episodes of early 2000's anime like Cowboy Bebop, Inuyasha, etc, but when they were on TV on like Toonami. I liked Pokemon and other dubbed shows growing up, but I never watched something from start to finish. I was like, these characters are cool, but I wasn't all that big into anime. I did love video games and was more into that at the time.

The very first show I decided to pick up and watch from the beginning up until it went week by week was Naruto. This was maybe like 2006 or 2007? Then I picked up Bleach. I started talking more about anime and some friends suggested I watch Melancholy of Haruhi Suzumiya and that was my first non-shonen jump anime I ever watched. I've never seen anything like it. Naruto and Bleach made me want to learn Japanese, Haruhi made me want to learn the culture so I took Japanese classes in high school.

I was pretty busy though, I would still rather play video games in my free time. So I only made time to just watch Naruto and Bleach every week and anime wasn't so big to me just yet.

Fast forward to after high school, 2012. I started talking to, who is now my wife, who asked me what I was doing up so late, and I just told her I was watching Naruto. She was really big into anime and she's actually the one who got me into MAL and suggested a bunch of things I should watch.

And that's when it all happened. I looked up shows that I find interesting and I binged watch many from start to finish.

So getting that in your head, many of my favorite shows are pretty recent as I haven't watched too much, and it's just a little hard for me to go back and watch older shows. I say the same thing for video games, it's just hard for me to play older games that I missed, even though I know they're "good".

---

Anyways, let's get on to how I rate my shows. I usually only complete shows I actually enjoy so my median is pretty high. I am slowly starting to watch more shows out of my comfort zone though.

- A 10 is very rare, they're pretty much just my favorite anime. Those shows will never be beaten, however there may be a show that gets put up there.

- A 9 is an amazing show to me. Something that isn't perfect, but rarely had any problems. Or it was so amazing of a show it could have been a 10 but something dragged it back down to a 9, which can actually be a very big reason, enough to drop it down a point.

- An 8 is a great show to me. Something that I liked a lot. It got me very invested. Has its ups and downs.

- A 7 is a good show to me. It's not great, but not bad either. I watched it, and I had a decent time, maybe I had some problems, or just some stuff I didn't like, but I still stuck through, which is a 7 for me. I'm not upset I watched it, but it could have been better.

- A 6 is an okay or not so good show to me. Some of these shows started off pretty good, and just either left a bad taste in my mouth or was just kind of boring. It also could be a show where I can just name a few problems that I had. If I just start naming a lot of things I didn't like (but I still ended up watching the whole thing), it's probably a 6.

- A 5 used to be a pretty bad score but now I'm slowly making this more 'average'. With the 5's I have, it's most likely a show I was forced to watch and ended up not liking it that much. I was able to watch and understand it, but something I don't really care for. Middle of the ground for me.

- A 4 is something that I just didn't like. I was interested, but disappointed. Something I couldn't connect with. Pretty bad.

- A 3 is a waste of time, a complete disappointment. Not many positives, if at all.

- A 2 is an even bigger waste of time. Maybe I question myself, why did I even watch this?

- A 1 is trash. Garbage. Don't watch.
My Top 10 Female Video Game Characters
Since I already have my favorite anime female characters, here are my video game ones! My rule is one per series/franchise.

Lightning Farron (Final Fantasy XIII)
Naoto Shirogane (Persona 4)
Widowmaker (Overwatch)
Tharja (Fire Emblem: Awakening)
Diana (League of Legends)
Cynthia (Pokemon)
Rita Mordio (Tales of Vesperia)
A2 (NieR:Automata)
Yelan (Genshin Impact)
Aqua (Kingdom Hearts: Birth by Sleep)
Statistics
Total Entries

325

Rewatched

0

Episodes

5,655


Total Entries

50

Reread

0

Chapters

4,230

Volumes

169


Anime (20)
Manga (14)
Character (20)