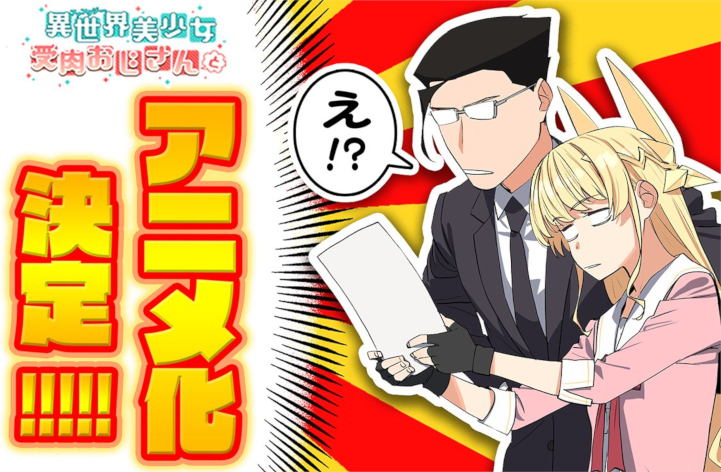 The official Twitter account for
Cycomics
revealed on Monday that
Yuu Tsurusaki
and
Chibimaru
's
Isekai Bishoujo Juniku Ojisan to
(
Fantasy Bishoujo Juniku Ojisan to
) manga will receive a television anime adaptation.
Synopsis
A dull old man and his handsome best friend were summoned to another world by a naked goddess! However, because of the goddess's mischief, he has turned into a peerless beautiful girl?! To get back his body, he has to go on a journey with his best friend to defeat the demon king!! "An old man that became a beautiful girl" and "A handsome old man"! Let the madness-filled, rom-com journey in another world begin!! (Source: MU, edited)
Tsurusaki and Chibimaru first serialized the manga on the Cycomics website in November 2019, and Comic Pixiv began featuring individual chapters in March 2020. Shogakugan published the first compiled volume digitally on March 30 and physically on April 17 last year. The fourth volume will go on sale on May 19.
Source:
Cycomics official Twitter
,
Yuu Tsurusaki official Twitter
Fantasy Bishoujo Juniku Ojisan to
on MAL

RSS Feed