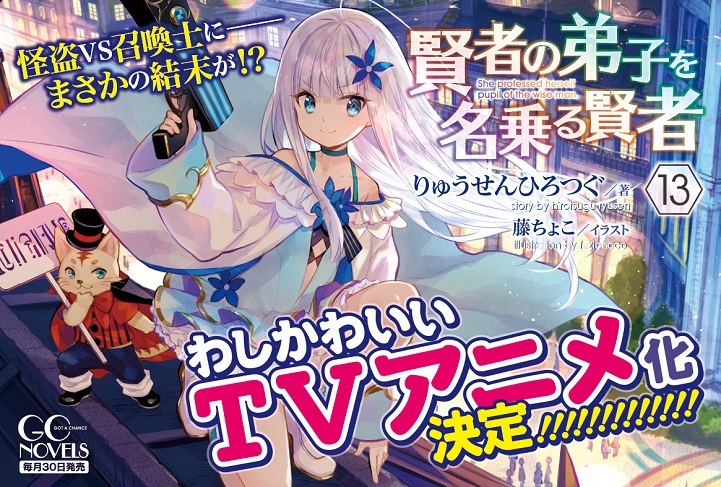 Publishing company Micro Magazine announced a television anime adaptation of
Hirotsugu Ryuusen
's fantasy light novel series
Kenja no Deshi wo Nanoru Kenja
(
She professed herself the pupil of the wise man.
) on Wednesday.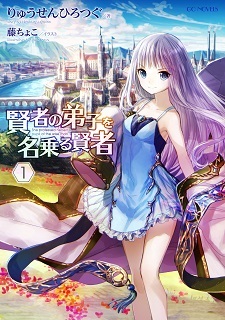 Synopsis
Sakimori Kagami plays a VRMMORPG called Arch Earth Online. He is a veteran player with the name and appearance similar to an elderly bearded wizard from a certain book about a ring.
One day he purchases an appearance change item as a last resort to spend expiring currency and gets the idea of choosing what he would want to look like if his character was ever a girl.
Falling asleep should have suspended the game, but Kagami wakes up still online and feels the game has has gotten a bit more realistic. Did Arch Earth Online finally get a long-awaited update? (Source: Novel Updates)
Ryuusen originally
launched
the novel, also known by its short name
WashiKawa
, on the Shousetsuka ni Narou website in April 2012. Micro Magazine began publishing the novel with illustrations by
Choko Fuji
(
Hachi-nan tte, Sore wa Nai deshou!
) under its GC Novels imprint in June 2014. The 13th volume is scheduled to ship on May 29.
Comic Ride
began serializing a
manga adaptation
by
Dicca Suemitsu
in July 2016. Micro Magazine released the sixth volume on January 30. The light novel and manga combined have a cumulative circulation of 1 million copies.
Novel special site:
https://gcnovels.jp/pupil/
Source:
PR Times
Kenja no Deshi wo Nanoru Kenja
on MAL
News submitted by
DatRandomDude

RSS Feed