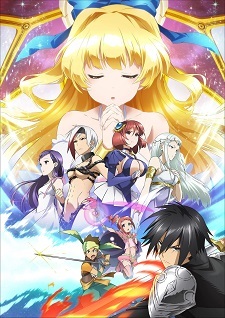 The official Twitter account of
Shinchou Yuusha: Kono Yuusha ga Ore Tueee Kuse ni Shinchou Sugiru
(
Cautious Hero: The Hero is Overpowered But Overly Cautious
) announced on Tuesday that episode 10 will be postponed until December 18 for production convenience. The episode was originally scheduled to air on December 11. A recap of episodes 1–6 will air in its place.
AT-X will resume its broadcast on December 18 at 10:30 p.m., followed by Tokyo MX at 11:30 p.m. KBS Kyoto will broadcast the episode on December 19 at 1:35 a.m. and Sun TV at 2:00 a.m. On December 20, TV Aichi will air episode 10 at 2:05 a.m., and BS11 at 11:00 p.m. It will be available to stream in Japan on AbemaTV on December 18 at 11:00 p.m., and dAnime Store on December 21 at 11:30 p.m.
The 12-episode TV anime directed by
Masayuki Sakoi
at
White Fox
adapts
Light Tuchihi
and
Saori Toyota
's fantasy comedy
light novel of the same name
. The anime premiered on October 2, with episode nine airing on December 4. Funimation and Hulu are simulcasting the series in North America.
Source:
Ota☆Suke
News submitted by
vanillaguard

RSS Feed