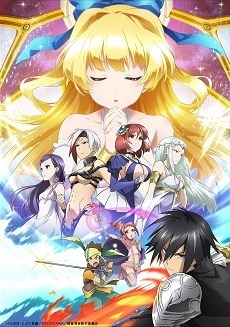 The official website for the currently airing
Shinchou Yuusha: Kono Yuusha ga Ore Tueee Kuse ni Shinchou Sugiru
(
Cautious Hero: The Hero Is Overpowered but Overly Cautious
) TV anime announced on Tuesday that the broadcast for episode three on Wednesday will be postponed until next week due to production advancement problems. It was replaced with a rebroadcast of episode two.
The anime, which is directed by
Masayuki Sakoi
at
White Fox
, is based on the adventure fantasy
light novels
written by
Light Tuchihi
and illustrated by
Saori Toyota
. It began airing October 2 and will have a total of 12 episodes. Funimation and Hulu are simulcasting the show on their platforms in North America.
Source:
Official site
News tip submitted by
Animechannel2213

RSS Feed