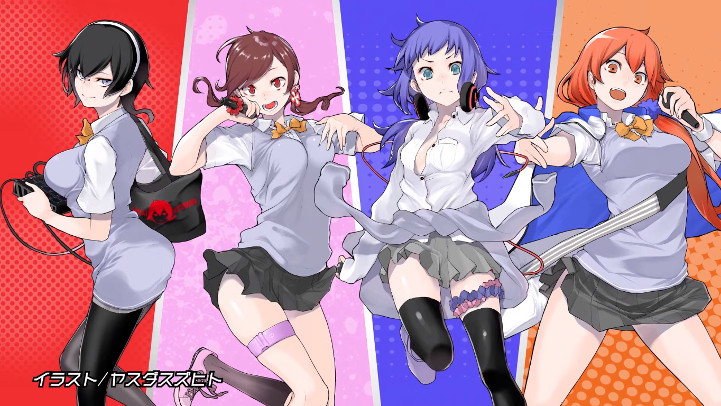 Avex Pictures announced a new multimedia franchise titled
Kotodama Shoujo
on Tuesday. The project will follow a virtual four-girl rap unit who will their own CD singles, an anime adaptation, a web radio show, and live-stream events on Showroom.
Kotodama Shoujo
centers on Shiika Yosano, Raimu Mukouda, Chieri Villeneuve, and Himawari Kawabata. The girls attend a performance school where a hierarchical system is in place. As all four are at the bottom, they band together and form the rap unit "Microphone Soul Spinners," so they can aim for the top.
Staff
Original Character Design:
Suzuhito Yasuda
(
Durarara!!
)
Project Composition:
Toshiya Oono
(
Gatchaman Crowds
)
Ambassador:
KEN THE 390
(
Devilman: Crybaby
rap supervision)
Registrations for a cast audition is currently taking place and the final results will be announced in September.
Announcement
Official site:
https://kotodama-shoujo.com
Official Twitter:
@kotodamashoujo
Source:
Real Sound

RSS Feed