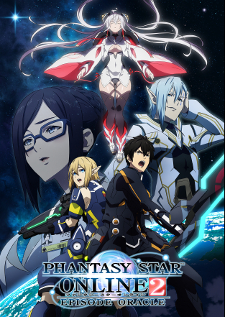 At the Phantasy Star Kanshasai 2019 event on Sunday, Sega announced a new TV anime based on its
Phantasy Star Online 2
game series. Titled
Phantasy Star Online 2: Episode Oracle
, the anime will feature a retelling of the first three Episodes of the game and an original story, and will debut this year.
Phantasy Star Online 2
was released for Microsoft Windows in 2012 and PlayStation Vita in 2013. The mobile game titled
Phantasy Star Online 2es
became available on Android and iOS platforms in 2014. Sega released Episode 5—the latest Episode in the game—in July 2017. Episode 6 is scheduled for an April 24 release.
The game inspired a 12-episode
anime adaptation
in Winter 2016, commemorating the franchise's 15th anniversary.
PV
Official site:
https://pso2.jp/anime_eporacle
Source:
Dengeki Online
Phantasy Star Online 2: Episode Oracle
on MAL

RSS Feed