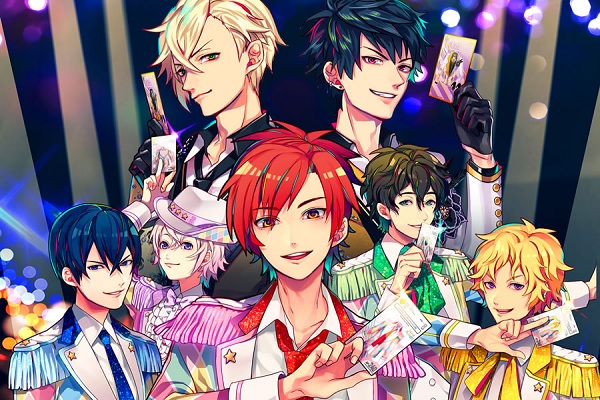 The official website of Bandai Namco's
Dream Festival!
idol project has announced an anime production. The series will be distributed online on the Animate Channel platform and on the Chinese video sharing website Bilibili in Summer 2016. The debut CD single of the project's Dear Dream idol unit, titled "NEW STAR EVOLUTION," went on sale on March 16. The single sold
558 copies
in its first week of release.
Synopsis
One day, second year high school student Kanade Amamiya is suddenly scouted by legendary idol Haruto Mikami. He now faces the life an idol with others in the same agency. He aims to make his CD debut in Dream Festival!, joined by the mysterious Shin Oikawa, the stoic Junya Sasaki, the kind but passionate Itsuki Katagiri, and the clumsy but smart Chizuru Sawamura. In order to receive the Dream Festival! Cards sent by fans, can Kanede and the others become the best on stage?
Staff
Original Creator:
Bandai Namco Pictures
Original Plan:
Bandai
Series Composition:
Youichi Katou
(
Aikatsu!
)
Sound Director:
Hiromi Kikuta
(
The iDOLM@STER
)
Director:
Yuuta Murano
(
Brave Beats
)
Cast
Kanade Amamiya:
Shouma Ishihara
Shin Oikawa:
Takuya Mizoguchi
Junya Sasaki:
Kentarou Tomita
Itsuki Katagiri:
Masaki Oota
Chizuru Sawamura:
Kaoru Masaki
Haruto Mikami:
Toshiyuki Morikawa
(
Final Fantasy VII: Advent Children
)
"NEW STAR EVOLUTION" Music Video
Announcement
Source:
Official site
Dream Festival!
on MAL

RSS Feed