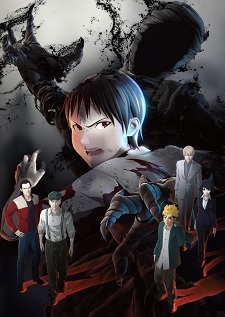 In a feature article by the Mainichi Shimbun on Monday, digital animation studio
Polygon Pictures
revealed that it has completed production on ten episodes of the
Ajin
TV anime. The 13-episode series will begin airing on January 16, 2016, and the tenth episode is not scheduled to air until March.
Managing Director Hideki Moriya attributes the studio's production speed to efficient process management. "Frankly speaking, our creation process is similar to that of the manufacturing industry. I think the difference is that other anime companies are more similar to artisans."
Desktop PCs are lined up at the offices of Polygon Pictures in a manner similar to game production company. Its staff does not work on weekends, and overtime work is not done. In an example of its efficiency-oriented process, vacant PC stations are used to render videos overnight.
Polygon Pictures was founded in 1983 and has worked on Emmy Award-winning U.S. productions such as
Transformers Prime
and
Star Wars: The Clone Wars
. "American companies work on a tight schedule, and any delay in product delivery can result in fines," said Moriya. It is said that the studio has never made a late delivery.
The studio is also one of the most experienced in producing "cel look" 3D animation. This approach is most often used in the works with a science fiction setting, and many believe it is not suitable for dramas because it cannot reproduce complex human facial expressions.
Ajin
supervising director
Hiroyuki Seshita
is attempting to challenge this belief.
Seshita, who worked as an art director in
Final Fantasy: The Spirits Within
, admits 3D animation has its strengths and weaknesses. He believes the key to a successful production is to "make [3D animation] not feel out of place, thus allowing the viewer to focus on the story."
Source:
Mantan Web

RSS Feed