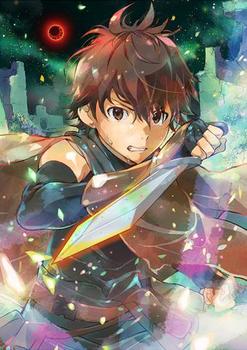 The official YouTube account of TOHO Animation posted a video announcing that the fantasy light novel
Hai to Gensou no Grimgar
(
Grimgar of Fantasy and Ash
) will receive a TV anime adaptation. The announcement was also made via Niconico stream. The series is scheduled to premiere in Winter 2016 from studio
A-1 Pictures
.
Ryousuke Nakamura
will direct the series, and
Mieko Hosoi
has been announced to design the characters.
Hai to Gensou no Grimgar
is written by
Ao Jyumonji
and illustrated by
Eiri Shirai
. It began publishing in June 2013 and is currently ongoing with five volumes in print. It has also received a
manga adaptation
drawn by
Mutsumi Okuhashi
which began publishing in April.
Synopsis
Why are we here? Why are we doing this?
Before Haruhito had realized what happened, he was surrounded by darkness. Why was he here? Where was here? Even now, he still didn't know. Those around him were the same as him, no one remembered anything other than their own names. And when they emerged from the darkness, the world that awaited them seemed like something out of a video game.
In order to survive, Haruhito forms a party with the others, learns fighting skills, and as a soldier in the reserve force, takes his first steps into the world of Grimgal. What awaits him there, he doesn't know...
This the story of an adventure born from the ashes. (Source: NanoDesu)
Announcement trailer
Official site:
http://www.grimgar.com/
Source:
Yaraon
Hai to Gensou no Grimgar
on MAL

RSS Feed