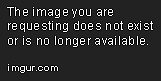 Kyoto Animation
has announced via its official Twitter that light novel
Musaigen no Phantom World
will be receiving an anime adaptation. No further details were included in the announcement.
Musaigen no Phantom World
is a fantasy light novel written by
Souichirou Shinno
and illustrated by
Shirabi
. It was published in December 2013 and received an honorable mention in the 4th Kyoto Animation Awards in 2013. The award is for original works that include novels, manga, and scripts, and the winners have a chance to get an anime adaptation by Kyoto Animation.
Synopsis
In the near future, spirits and monsters are in full sight. A boy leads a group of people with special abilities as they plot against a massive organization that takes advantage of a certain incident and eventually know the truth about their world in the process. (Source: Official site)
Tagline:
Is the world the real thing...? Or is it a mere phantom...?
Source:
Official tweet
Musaigen no Phantom World
on MAL

RSS Feed