The official website of animation studio
CoMix Wave Films
revealed a new commercial titled
Mottainai
, produced for a joint campaign by NHK and Advertising Council Japan (AC Japan). "Mottainai" is a term which conveys a sense of regret concerning waste, both physical waste and wasteful action.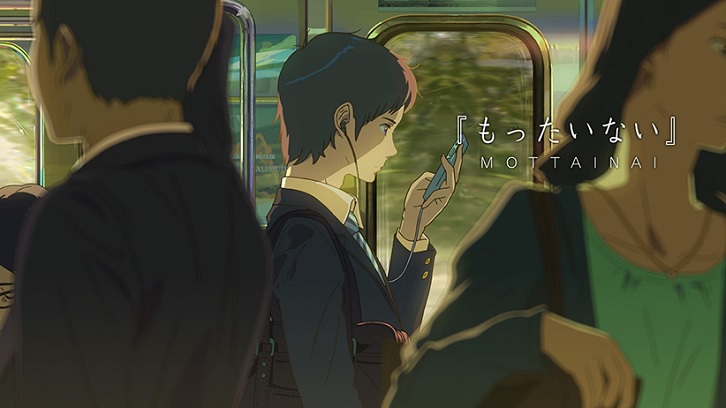 AC Japan is a private non-profit organization whose objective is to raise awareness of public issues through the distribution of various advertising campaigns. This campaign is aimed at Japanese youths in order to generate an appreciation of their present lives, such that it would be a waste to give up on their futures. The 30-second commercial begins airing on NHK's terrestrial network from July 1 and on its two satellite networks from July 3.
CoMix Wave Films is known for its films and television commercials, particularly those by director
Makoto Shinkai
. The commercial is directed by
Yoshitoshi Shinomiya
, who drew the key visual of Shinkai's 2013 film
Kotonoha no Niwa
. The unnamed characters in the commercial are voiced by Mahiro Takasugi (
Kamen Rider Gaim
) and Miyu Yagyu.
Official site:
http://www.ad-c.or.jp/campaign/nhk/nhk01.html
Source:
CoMix Wave Films

RSS Feed