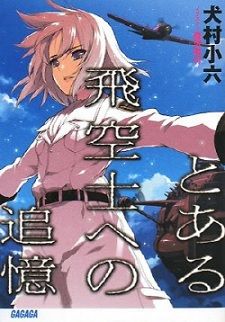 According to GaGaGa Bunko, Morisawa Haruyuki's light novel "Toaru Hikoshi e no Tsuioku" was announced to get a movie adaptation. It's unknown whether the movie is live-action or anime.
Cove art of the novel
Toaru Hikoushi eno Tsuioku won the second grand prize in JPIC University Readers Award 2009.
Source
Its manga adaptation has been published in Monthly Shonen Sunday since August 2009.
Synopsis: Charles, a mercenary pilot of the Levarm Imperial Air Force, receives an secret order "Fly 12,000 kilometer across the sea in the middle of the hostile territory and send the Princess securely to the main land ". He fights against devastating number of fighters and overwhelming battle ships to protect Princess Phana. This is about a forbidden love between a pilot of orphan birth and a girl with unchangeable destiny.
Source:
GaGaGa
Updated on April 1st
According to GAGAGA Bunko, it's confirmed to be an anime movie. The production studio is
Madhouse Studios
.
Source:
GAGAGA

RSS Feed