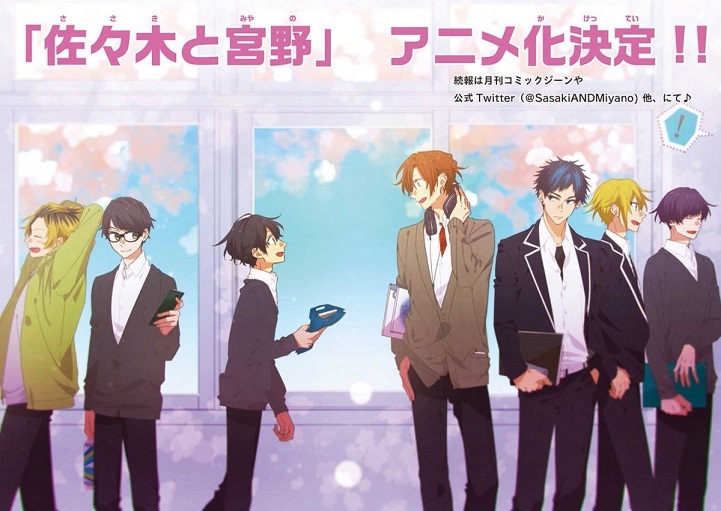 An anime adaptation of
Shou Harusono
's
Sasaki to Miyano
(
Sasaki and Miyano
) manga was announced in its 39th chapter on Friday.
Synopsis
Miyano spends his days peacefully reading Boys' Love comics and worrying about how girly his face is-until a chance encounter leads to a scuffle with his senior Sasaki. Intrigued by his feisty junior Miyano, delinquent Sasaki uses every opportunity he can to get closer... (Source: Yen Press)
The slice of life school manga has been serialized in
Gene pixiv
since February 2016. Kadokawa published the sixth volume on March 26, with the seventh volume scheduled for release on November 27. Yen Press
licensed
the manga in English this August and plans to publish the first volume on January 19, 2021.
Harusono launched the
Hirano to Kagiura
(
Hirano and Kagiura
) spin-off in
Monthly Comic Gene
last March. Kadokawa shipped the first volume in June 2019. The manga will resume serialization in the February 2021 issue in January.
Kotoko Hachijou penned a novel each based on the spin-off and main series in October 2018 and March 27, respectively.
Manga official site:
https://comic.pixiv.net/works/2093
Official Twitter: @
SasakiANDMiyano
Source:
Chill Chill
Sasaki to Miyano
on MAL

RSS Feed