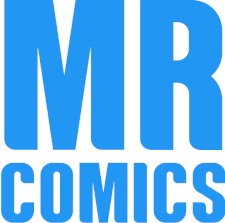 The Manga Rock manga aggregator was removed from the App Store and Play Store on Thursday, September 5. Manga Rock developer Not a Basement Studio was behind the removal, intended as the first phase of their plan to rebrand as a new, legal manga aggregator titled MR Comics. Within the next week, the Manga Rock website will also cease operations and redirect to the new MR Comics website.
In a statement on the MR Comics website, Not a Basement Studio describes the decision as one to combat piracy and support manga creators. They take responsibility for promoting the distribution of illegally scanlated manga, a realization made when they revisited the application in 2016, as what started as a project by college students learning to develop mobile applications grew larger than anticipated. In those early days, the Manga Rock library was also limited to scanlations already available online.
MR Comics will include new features to keep licensed material protected and help independent creators gain exposure on the platform. Measures to limit piracy currently in development include offering users options to purchase restricted titles, tip authors, or share content over social media to gain access. Over the last few years, they've spoken to and worked with publishers to become familiar with the comic industry and how they've impacted it, as well as to establish a mutually beneficial relationship.
Though new users will soon be unable to access Manga Rock, its servers will remain active indefinitely, allowing current users to back up their data.
Source:
Official Statement

RSS Feed