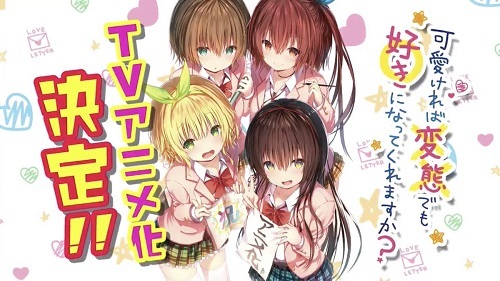 An official website has launched for TV anime adaptation for
Kawaikereba Hentai demo Suki ni Natte Kuremasu ka?
(
Will you please like hentai if it's cute?
) light novel series. First three of the main cast members have also announced.
Synopsis
A high school student whose year of not having a girlfriend is his age, Keiki Kiryuu, suddenly received a love letter. He is happy he can finally have a girlfriend, but is also surprised because not only there is no sender name but also includes a white underwear…??? The cute girls who gather around him are all weird and with reasons!? Who is the Cinderella who sent the underwear? The mystery called out mystery, even hentai was called out. A new feeling of love comedy that calls out hentei begins……!!
Cast
Keiki Kiryuu:
Hiro Shimono
(
Machine-Doll wa Kizutsukanai
)
Sayuki Tokihara:
Ayana Taketatsu
(
Gotoubun no Hanayome
)
Yuika Koga:
Rina Hidaka
(
Tate no Yuusha no Nariagari
)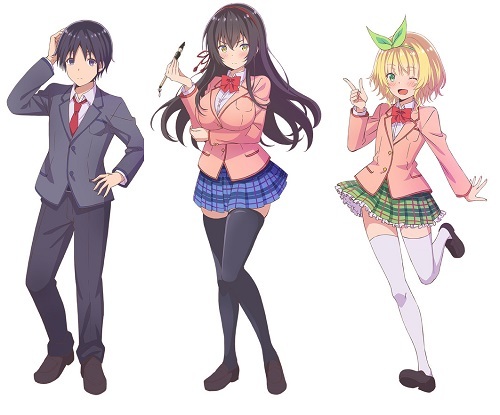 Kawaikereba Hentai demo Suki ni Natte Kuremasu ka?
is a light novel series by
Tomo Hanama
and illustration by
sune
that serialized via MF Bunko J since January 2017. Seventh volume will be released on February 25. A
manga
adaptation has been serialized via
Dragon Age
magazine with arts by
CHuN
and
iimAn
since November 2017. Two volumes were released via Kindle last November.
Announcement
Official site:
https://hensuki.com/
Official Twitter: @
hensuki_anime
Source:
Moca News

RSS Feed