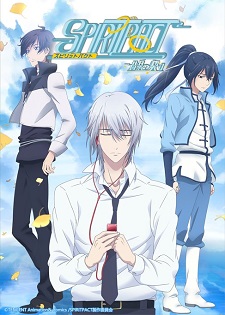 A new official website for
Spiritpact
TV anime has opened and announced that a
second season
has been decided. Titled
Yomi no Chigiri
, it will be about Ki Tanmoku's past and broadcast on Saturdays 9:00 p.m. via Tokyo MX starting February 24, 2018. New cast members have also been announced, in addition to the previous season.
Cast
Shinryuu Shouken:
Takuya Satou
(
Yume Oukoku to Nemureru 100 Nin no Ouji-sama: Short Stories
)
Jiun Tanmoku:
Hitomi Nabatame
(
White Album 2
)
Jimen Tanmoku:
Takahiro Miyake
(
Ajin
)
Tetsu In:
Noriaki Sugiyama
(the
Fate
franchise)
Kau:
Yuki Sorami
(
Donten ni Warau
)
Spiritpact
is a fantasy Chinese web comic that describes a friendship that surpasses life and death by Pingzi. Originally titled Ling qi, it has been serialized in Tencent Animation & Comics, and currently has 254 chapters released. China released 20-episode
ONA
series in Summer 2016 and the first season was broadcast in Japan in Winter 2017.
Official site:
http://spiritpact2.com/
Source:
Moca News

RSS Feed