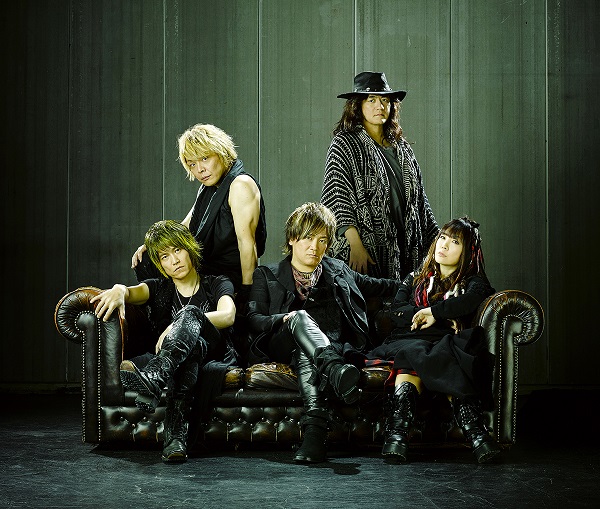 JAM Project
was conceived in 2000 by legendary singer
Ichirou Mizuki
to introduce the "old spirit of anisong" into the twenty-first century. Its members have been active in the industry since the 1980s and 1990s and have seen its many transformations, including taking part in the annual Animelo Summer Live festivities since it began in 2005.
JAM Project was one of the first artists to sign onto the anisong record company
Lantis
after it was founded. Today, the group's regular members consist of singer-songwriter
Hironobu Kageyama
, vocalists
Masaaki Endoh
and
Hiroshi Kitadani
, singer-songwriter
Masami Okui
, and guitarist
Yoshiki Fukuyama
. These five musicians have performed together in concerts around the world for more than 14 years.
In recent years, JAM Project was introduced to a new generation of fans when they performed the opening theme song of
One Punch Man
. When Lantis began holding overseas showcase concerts of its artists for its 15th anniversary, these fans turned out in droves to see the group perform in Singapore, Shanghai, Las Vegas, and other locations.
Ahead of their return to the United States next week for a performance at Anisong World Matsuri at Otakon in Washington, DC, MyAnimeList interviewed founding member Hironobu Kageyama for his thoughts on the group's recent activities.
JAM Project recently celebrated its 17th anniversary. You have also performed at Animelo Summer Live eight times. What have you seen change in the anisong industry in that time?
Hironobu Kageyama
: Since JAM Project began, we've seen more people say they want to become anisong singers. The Animelo Summer Live has become bigger and more popular as more anisong singers have begun to perform, and now JAM Project is giving the stage to the next generation of artists. There are many more opportunities for artists to take the stage in Japan as well—there is a strong following exclusively for anisong and I feel that the anisong scene is becoming lively.
As anisong creators, what considerations do you take when making anime and game tie-up songs?
Kageyama
: I focus on creating a theme song that fits the project by meeting with the directors and producers as I write the song. The theme song for a game or anime is part of that project's main identity, so I want to make it strong and unique so fans will love it throughout the ages.
I watched your performance live for the first time at Anisong World Tour Lantis Festival in Singapore and was very impressed in your engagement with the audience. What is important in order to have a successful live performance?
Kageyama
: I believe the most important part of a concert is to create a space where both the artist and fans can have fun together. Our members are always thinking of how to create a united atmosphere where audiences feel that they're singing with us.
JAM Project 15th Anniversary Premium LIVE THE STRONGER'S PARTY

I think many younger anime fans were introduced to your music for the first time after the theme song of One Punch Man. Have you seen any changes in fan reception of JAM Project since then?
Kageyama
: I'm really happy that the power from
One Punch Man
and the power from JAM Project come together perfectly to create the song. Our
music video
on YouTube has gotten over 24 million views, and we're honored that both the anime and JAM Project have caught the attention of people from all around the world.
What are you looking forward to the most about performing in Anisong World Matsuri at Otakon?
Kageyama
: This is our second time performing at Otakon, but being able to perform with our own band like our concerts in Japan is a very big plus. Sharing the space with other anisong artists is also something I look forward to—it will be a once in a lifetime experience!
Your next live tour is starting in November. Tell us a bit what a JAM Project tour is like.
Kageyama
: Our tour starting in November will be for our original album
TOKYO DIVE
, which we'll be releasing the month before. Of course, we'll perform our hits, but we want to spread Japan's great culture of anisong to the world starting from our home country. Please look forward to our new songs!
Anisong World Matsuri at Otakon 2017
Date: August 11 and 12
Venue: Washington, DC, Walter E. Washington Convention Center
Line-up:
FLOW
,
JAM Project
,
T.M.Revolution
,
Yousei Teikoku
Concert info:
https://www.otakon.com/concerts/anisong
Anisong World Matsuri official site:
http://www.anisongworldmatsuri.com/
Anisong World Matsuri Facebook:
https://www.facebook.com/AnisongWorldMatsuri
Anisong World Matsuri Twitter:
https://twitter.com/AnisongWorld
Anisong World Matsuri YouTube:
https://www.youtube.com/anisongworldmatsuri

RSS Feed