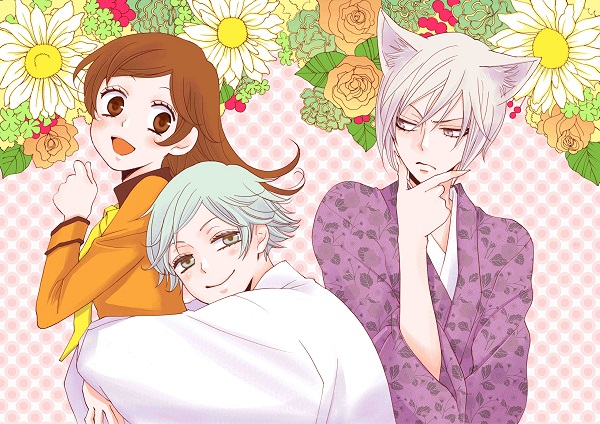 Hana to Yume
has opened a special website announcing that the
Kamisama Hajimemashita
volume 25.5 fan book will include an OVA episode tentatively titled "Kamisama, Kekkon Zenya" ("The God's Night Before Marriage").
The episode is set at a time when both high school and Mikage temple's graduations are near. It follows Nanami, Tomoe, Mizuki, and Kurama as they spend time together before becoming separated. Pre-orders are being accepted through October 31, and the fan book will be released on December 25. The bundle also includes a 32-page special chapter tentatively titled "Sono Ato no Futari" ("The Two After That").
Julietta Suzuki
began drawing
Kamisama Hajimemashita
in 2008 in Hana to Yume. The magazine published the final chapter of the series on May 20 in the 12th issue of the year.
Source:
Hana to Yume
Kamisama Hajimemashita: Kamisama, Shiawase ni Naru
&
Kamisama Hajimemashita: Sonogo no Futari
on MAL

RSS Feed