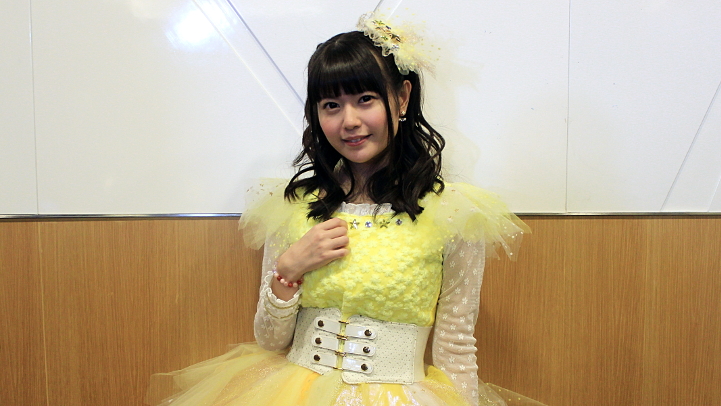 Voice actress Ayana Taketatsu returned to Anime Festival Asia in Singapore last week after six years. Since that appearance with the cast of K-On! in 2009, Taketatsu has become one of the most popular young voice actresses. She debuted as a recording artist with Pony Canyon in 2012 and has released seven CD singles and two CD albums to date.
What made you want to become a voice actress?
I've wanted to become a voice actress since elementary school. When I realized it, there was already manga around me at home—although it was mostly shounen manga because of my older brother. My friends at the time liked shoujo manga such as
Bishoujo Senshi Sailor Moon
and
Cardcaptor Sakura
, so manga quickly became a part of my life. I also watched quite a bit of anime.
Ever since having the thought of becoming a voice actress when I was young, the desire only grew stronger in elementary school. I thought it would be nice to work in something related to the anime industry, but up until around fourth grade I didn't know there was such a thing as a voice acting profession.
One day, I found a book in my school library on how to become a voice actor. From that book, I learned about the profession, and I thought I would definitely want to become a voice actress.
Many of the characters you play have a tsundere personality. Do you also have tsundere characteristics?
(Giggles.) Do I? Let's see... As you know, many of the characters I play have a strong personality—or, as you say, a tsundere personality—but as for myself, there are usually two sides to me. I can be pretty honest and straightforward most times, and I can also show some tsun tendencies.
That tsun side especially happens in front of my dad, when I can't always seem to be honest with my feelings. For example, on his birthday, I would just wish him a simple happy birthday and shove the present in front of him.
One of your most well-known roles is arguably as Kirino Kousaka in Ore no Imouto ga Konnani Kawaii Wake ga Nai. How do you deliver Kirino's lines with such emotion?
Kirino is a closet otaku who very much loves the 2D world. Viewers will already know that she isn't on very good terms with her brother
Kyousuke
. However, that relationship begins to improve little by little after he finds out about her hobby. Whereas Kirino wouldn't be as polite with Kyousuke before, she later becomes more endearing and shows more of her weaker sides to her brother. The theme becomes about how she tries to bring out a warm sibling relationship. I felt that I should bring out that aspect in the role.
Like Kirino, I'm actually quite an otaku myself. When there are moments where Kirino finds things cute or adorable, I would secretly chuckle to myself because I can definitely relate to it.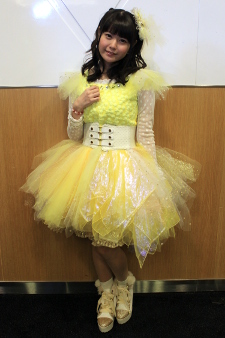 Aside from your tsundere characters, you have voiced other characters with very different personalities, such as Fuu Sawatari in Tamayura. How do you audition for these types of roles?
I'm actually not as tsundere as the many characters I have played; I have my soft sides as well. When I go for an audition, I look at myself and the stock of character personalities I have as a seiyuu. I look at the character and imagine how she was brought up and what environment she grew up in. I compare this information with my stock of personalities and consider which one would fit the situation best, and I try get into that character to the best of my ability during the audition.
Out of all the characters you have played, which one is your favorite?
I love them all! How do I choose one? All the characters I've played have become a part of me. Each one is like a family member and can't be replaced. However, the most memorable one is probably
K-On!
's
Azusa Nakano
. I was able to come to Anime Festival Asia previously in 2009 as part of the
K-On!
event because of that. There was also the first live event [with the
K-On!
cast] that I performed in at Yokohama Arena, which can hold 15,000 attendees.
Since my debut, I've been given many chances to become active, so I'm very thankful. All of these opportunities—all the characters that I have played—make up the Ayana Taketatsu you see today.
You have been announced to play lead role in the Winter 2016 anime Dagashi Kashi. What can you tell us about that series and what to expect from the character you play?
I will play the role of
Hotaru Shidare
in
Dagashi Kashi
. Hotaru is the daughter of the president of a major Japanese confectionery company. She has a deep love for sweets, and she doesn't think about anything other than sweets. Hotaru's at an age when she can think about love and friendships, but she only focuses on how to best let people taste Japanese sweets. It will be an anime on her day-to-day explorations.
Between your singing and acting careers, which do you wish to expand on more?
That's a hard question! Both are very important to me. If you ask me to compare one against the other, it's pretty hard to choose one. Everything in my career so far has been built upon voice acting. Even though being able to sing has its own significance, it's very much linked to being a voice actress.
With that said, performing live in character is the only way I can meet those who are supporting me and connect with fans. Singing is a different expression from anime; it lets me create my own song and determine how I want to deliver it to everyone. I want to place the same continued importance on voice acting but also expand into singing.
What are the fun parts of being a voice actress?
Being able to voice many different characters, whether it's a girl, a boy, someone young or old, or maybe even non-human characters such as fairies or animals. Being able to play many different living beings, I find this is the most wonderful thing of being a voice actress.
Interview was conducted through an interpreter and has been edited for clarity. Photography by arsonal.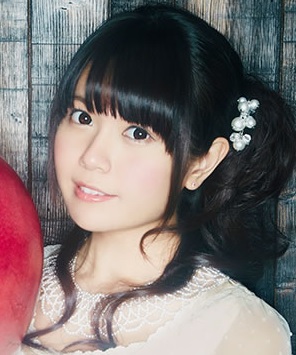 Related Database Entries
| | |
| --- | --- |
| Anime: | K-On!, K-On!!, Ore no Imouto ga Konnani Kawaii Wake ga Nai, Tamayura, K-On! Movie, Ore no Imouto ga Konnani Kawaii Wake ga Nai Specials, Tamayura: Hitotose, Ore no Imouto ga Konnani Kawaii Wake ga Nai., Tamayura: More Aggressive, Ore no Imouto ga Konnani Kawaii Wake ga Nai. Specials, Tamayura: Sotsugyou Shashin Part 1 - Kizashi, Tamayura: Sotsugyou Shashin Part 2 - Hibiki, Tamayura: Sotsugyou Shashin Part 3 - Akogare, Tamayura: Sotsugyou Shashin Part 4 - Ashita, Dagashi Kashi |
| People: | Taketatsu, Ayana |

RSS Feed