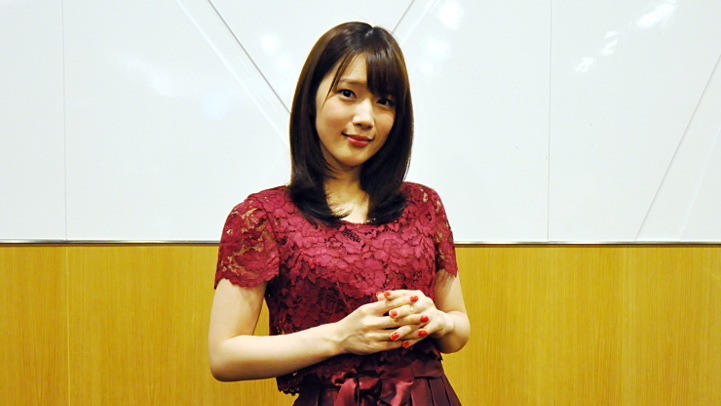 On November 28, voice actress Maaya Uchida performed live outside Japan for the first time at Anime Festival Asia in Singapore. This is the first interview she has conducted with foreign media outlets. Uchida debuted as a voice actress in 2010, and as a recording artist with Pony Canyon in April 2014. Her first CD album,
PENKI
, goes on sale today.
You've been successful as a media personality in different genres such as gravure, TV, radio, and anime. Which work do you think has contributed the most to your success?
Hm... I'd say maybe as a voice actress. I think more people recognize me from voicing different characters in anime. Even in Singapore, I hear many people are watching anime. Only through my voice work was I able to get the chance to work in other fields such as live performances, gravure shoots, and radio shows. In the end, I think it's all thanks to my voice acting work.
Moving forward, do you plan to focus more on your singing or voice acting career?
I don't think either one is more important than the other. Both are equally important, but fundamentally I want to protect my voice acting career. I don't think I will get any more chances to sing if I'm not able to continue voice acting. That's why I will continue to try my best to audition for and voice as many anime characters as I can.
Last year you were named Best New Actress at the 8th Seiyuu Awards. Which character role are you most proud of?
Let's see... I think it would be [my role as
Rikka Takanashi
in]
Chuunibyou demo Koi ga Shitai!
I was able to take part in this series in the early part of my career, and I was able to experience many things while working on that anime. It even received a
movie
and a
second season
. Because of it, I was able to see many joyful and fun moments, and I was able to become the Maaya Uchida you see today.
Two of your main roles, Ranko Kanzaki in The iDOLM@STER Cinderella Girls and Rikka Takanashi, have very strong chuunibyou personalities. What do you think when you have to play that type of character?
I actually want to graduate from that type of role, especially since I'm already in my mid-20s. (Chuckles.) However, those girls have their own brilliance in the way they speak and act, so I have a lot of fun being in those roles.
When I see the girls, I'm also reminded of my good friend and fellow voice actress
Sumire Uesaka
, who very much has that chuunibyou character. She voices
Sanae Dekomori
in
Chuunibyou demo Koi ga Shitai!
and
Anastasia
in
The iDOLM@STER Cinderella Girls
. When I see her, I'd tell myself, "Who cares if I'm in my 20s? Let's just keep doing this." (Laughs.) I feel very relieved whenever I'm in a recording session with her. Because of that, I thought I wouldn't mind continuing to play roles like Ranko and Rikka.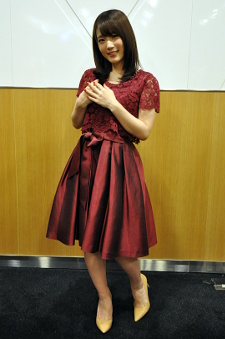 Which aspect of a character do you pay attention to the most when playing a given role?
I don't really consider what each of my characters is thinking about. Instead, I think about how other people would see her. For example, the character with a chuunibyou personality doesn't see herself that way and will think that she's doing the correct thing. Meanwhile, the people around her will look at her actions and see them as chuunibyou characteristics. I would try to bring out that sense of righteousness—the belief of doing the right thing—from the character, not as someone who sees herself as having chuunibyou.
In iDOLM@STER, Ranko was initially given an image song with the theme of gothic horror, but it was later changed to that of a fallen angel. As a recording artist, have you seen this kind of situation happen?
In the case of
iDOLM@STER
, both the creators—that is, the producers and directors—and the voice actresses have very strong opinions about the characters. Sometimes we would clash on whether our characters would say certain lines, and then those lines would get changed.
These kinds of things do happen. We review the songs to see whether they would match the characters better if sung in a certain way. We would openly discuss it and come to a consensus in order to make
iDOLM@STER
a better work. Ranko aside, it's definitely possible that something similar to her case could happen in the industry.
What is it like to spend time with the other iDOLM@STER voice actresses?
It often feels like a girls' school when all of us are together. In the studio where we do our recording, we can walk around barefoot, so everyone walks around freely. We always have delicious food around to eat, so we would be eating and chatting during breaks from recording. There was also a recording session during Christmas last year, so we had a small party with cakes and fried chicken, and we would talk about doing our best in the upcoming sessions. It felt like being in a school club activity.
Do you have any favorite iDOLM@STER girls aside from Ranko?
This is really hard...
Kirari Moroboshi
... And maybe
Sachiko Koshimizu
, whose voice actress is also here today. I've never told [the voice actresses] though. (Chuckles.)
You've also acted in the live-action tokusatsu series Hikounin Sentai Akibaranger. How do you feel about acting in front of a camera instead of only using your voice?
Before I took part in
Akibaranger
, I've never really thought about how I should project my voice when acting. On the filming set, I have to almost yell if I'm talking to someone else on the other side of the room. But in a recording studio, the microphone is always at a close distance, so there's no need to talk so loudly. Aside from that, I also learned how to use my whole body to act out a character instead of just using my voice.
Most of the video game roles you have voiced recently are for RPGs. Are there other video game genres that you take a strong interest in voicing for?
I like playing puzzle games, so something like
Puyo Puyo
. I want to be the voice that plays when people make a lot of combos.
Are there any characters you would like to voice which you have not been able to voice?
Maybe supernatural monsters (youkai), or creatures like frogs—small living things. I want to be able to play non-human beings like
Totoro
in the future.
If you were to challenge yourself, what kind of roles would you like to play?
To me, being able to voice many different characters is one of the appeals of this profession. I've never really played any male characters before. It's a rare occurrence, but it's something I would like to challenge myself to do one day.
Interview was conducted through an interpreter and has been edited for clarity. Photography by arsonal.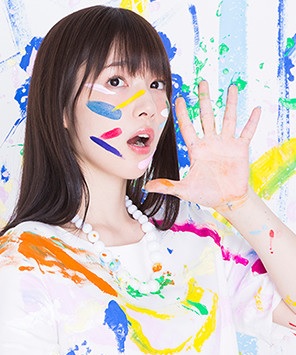 RSS Feed