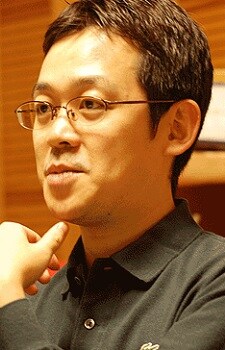 On Monday, the United States, Japan, and 10 other Pacific Rim nations announced that they have completed negotiations for the multilateral trade agreement known as the Trans-Pacific Partnership (TPP). The TPP has been described as the largest regional trade accord in history, accounting for nearly 40 percent of global GDP.
It now heads toward ratification by each of the participating countries.
The New York Times
reports that the U.S. Congress is expected to debate on ratification through at least April 2016. Domestic opposition is also expected in several other participating countries, including Canada, Australia, and New Zealand.
Although the final 30-chapter text of the TPP has yet to be published, the Cabinet Secretariat of Japan has released
its outline
of the agreement. Chapter 18 of the document contains proposals for the standardization of intellectual property laws.
Mangaka
Ken Akamatsu
(pictured,
Love Hina
), who has been a vocal opponent of the TPP, took to Twitter on Monday to give his thoughts on the outline. Akamatsu points out that, according to the current proposals, complaints of copyright infringement will be assessed against whether or not the derivative work affects the profitability of the original.
In his view, this means that cosplayers and small doujin circles will not be affected because of their low profiles. However, larger doujin circles with significant Comiket sales are likely to be impacted. Shops selling doujin content may be forced to close altogether.
Meanwhile, the
Yomiuri Shimbun
reports that the National Diet of Japan will only begin its deliberations in April 2016 at the earliest. Given the timeline, Akamatsu believes that the organizers of Comiket may place genre-specific restraints as early as Comiket 90, which will be held in August 2016.
However, Akamatsu also points out that lawmakers from Japan's ruling and opposition parties have given signals that they would like to implement legislation protecting the status of Comiket. Given that there has been no opposition to this move, he believes there is no cause for panic among creators at this point.
Source:
The New York Times
,
The Japan News
,
Yaraon

RSS Feed