Michiko to Hatchin
and
Akame ga Kill!
were announced at MomoCon to air on Adult Swim's Toonami block on June 20th and August 8th, respectively.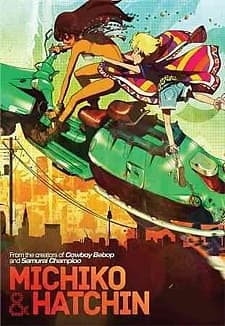 Michiko to Hatchin
first aired on October 16, 2008 and received a dub release by FUNimation on September 17, 2013.
Synopsis
After escaping from prison, the sexy criminal Michiko rescues an abused girl known as Hatchin. The two are about as opposite as they come, but their fates become intertwined through the connection of a man from both their pasts. On the run from the police and Hatchin's abusive foster parents, the unlikely duo set out to find this man and ultimately discover their freedom. (Source: FUNimation)
Akame ga Kill!
first aired on July 7, 2014, but does not have a dub release. It will be the first anime licensed by Sentai Filmworks to air on Toonami.
Synopsis
Under the rule of a tyrannical empire, Tatsumi, a young swordsman, leaves his home to save his poverty stricken village. He meets a girl named Akame, an assassin who was bought, brainwashed and trained to kill by the Empire. Akame is a member of the secret assassin group called "Night Raid" who use special weapons called Teigu. Together, Tatsumi and the members of Night Raid confront the corrupt empire. (Source: Crunchyroll)
Source:
FUNimation's
and
Sentai Filmwork's
Twitter announcements
News submitted by
Shocked

RSS Feed