Movie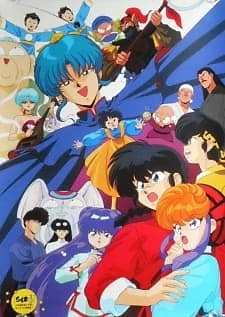 Ranma ½: Chuugoku Nekonron Daikessen! Okite Yaburi no Gekitou-hen!!
All is well at the Tendo residence when from out of nowhere, a Chinese girl named Lychee appears, seeking revenge on Happosai for a broken promise made since her birth. Things get worse when Kirin and the Seven Lucky Gods appear and abduct Akane to take as his wife. Ranma and the gang must travel to Nekonron, China, and save Akane from getting married to Kirin. (Source: ANN)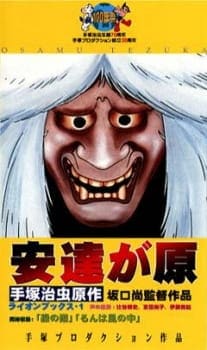 Adachi-ga Hara
This is a story of an astronaut who is sent to a penal colony planet, and there meets an old woman who shows him the truth of life and love. Originally a short Manga in "The Lion Books," it was made into an animated series. The chief character, Jess, fights to bring down the dictator of the federation of the Earth and other planets, but is arrested by the federal authorities and sent to a penal colony planet. The story focuses on him, using Japanese Noh drama "Kurozuka" as a motif. (Source: AniDB)
Special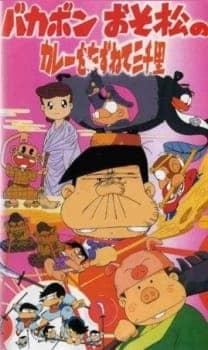 Bakabon Osomatsu no Karee wo Tazunete Sansenri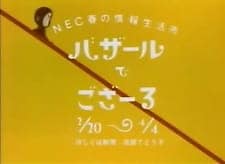 Bazar dé Gozarre
A commercial campaign by NEC to sell various goods with a monkey mascot named Bazar. Each commercial essentially has Bazar trying to go to the NEC store to buy a specific good (that the commercial is selling) but failing along the way. The commercials are narrated in puns and tongue twisters.