TV, 1995
Finished
26 eps

,

24 min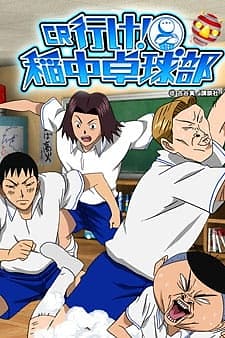 Ike! Ina-chuu Takkyuubu
When the Inaho Junior High Ping-Pong Club grows apathetic about an upcoming tournament, their new manager, Kyoko Iwashita, boosts their morale with something they cannot refuse—a "sex pass," a voucher that grants the best player on the team unadulterated access to her body for a whole month. This is just one of many ways that this peculiar ping-pong club exceeds the realm of normalcy. Among the Ping-Pong Club's six members, Maeno proves to be the most troublesome, discovering bizarre ways to distract the team each day. With the others contributing to these mischievous acts, Takeda—the captain of the club—tries his hardest to put up with the team's antics. But when popular vice-captain Yuusuke Kinoshita is being swept away by girls, he instead finds himself receiving support from the stern but resilient manager, Kyoko. With the ever-present risk of their team being dissolved, Takeda and his friends find themselves having to overcome numerous obstacles. While Maeno often appears to put the club in jeopardy, it is usually he who devises schemes that are just so crazy that they have a chance of working. Can Maeno and his ludicrous stunts help his team persevere, or will they continue to just be a nuisance to the Ping-Pong Club? [Written by MAL Rewrite]
Super Mario Brothers: Great Mission to Rescue Princess Peach
Movie, 1986
Finished
1 ep

,

60 min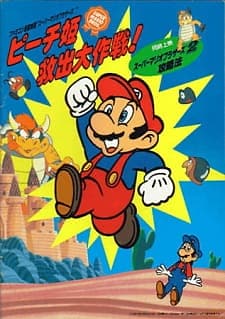 Super Mario Brothers: Peach-hime Kyuushutsu Daisakusen!
In the film, Mario and Luigi are the owners of a grocery store. One night, Mario was engrossed in his Famicom game. Suddenly, the picture goes out and Princess Peach appears on the TV screen crying for help from the enemies attacking her and jumps out of the TV. Mario falls in love with her and vows to protect her. Soon after, Koopa appears on the TV screen and starts to come out of the TV. He grabs Princess Peach and takes her into the TV. Mario then discovers a small brooch that Peach left on the floor. The next day, the brooch that Peach dropped becomes a matter of concern for Mario. Luigi immediately notices the brooch and regards it as the "Visionary Jewel from the Country of Treasure". Soon, Kibidango, a small dog-like being, wanders into the store and notices that Mario has Peach's brooch. He takes it away from Mario, enraging him, thus beginning his (and Luigi's) chase with Kibidango into the Mushroom Kingdom. (Source: Wikipedia)
OVA, 1991
Finished
1 ep

,

54 min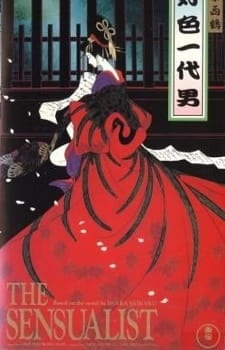 Koushoku Ichidai Otoko
The OVA is based on incidents in the novel Koshoku Ichidai Otoko (The Life of an Amorous Man) by Saikaku Ihara (1642-1693). The libertine Yonosuke has spent his life in quest of sexual pleasure. Disowned by his father when he is 18, 16 years full of changes and errantry begin for him. At the age of 34 he inherits great wealth after his father dies and forgives his son. When Yunosuke is 57, one of his tailors named Juzo comes to see him before setting out for Edo. Juzo has unwisely made a bet with a rich merchant that he will sleep with Komurasaki, the most renowned courtesan in Edo, at the first meeting. If he succeeds he will win a villa, but if he loses he will lose his manhood. Yunosuke is astounded as he knows how hard the high rank courtesans are to get. The best courtesans, tayu, as well as being beautiful, were highly cultured, being educated in poetry, calligraphy, painting, tea ceremony and other arts. They would sleep with a client only on the third night, the other two nights being taken up with greetings and other social niceties. Humble men, to whom they were 'untouchable' looked up to them with adoration and respect. Indignant, Yunosuke takes Juzo to Edo and enables him to meet Komurasaki. Juzo is a laughing-stock at the tea-house because of his nervousness, and soon becomes drunk. He clumsily spills wine over the courtesan's kimono. Unperturbed, she goes out and returns wearing a fresh, identical garment. (Source: AniDB)
OVA, 1991
Finished
1 ep

,

43 min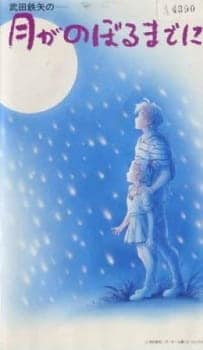 Tsuki ga Noboru made ni
A father and daughter in Japan climb to the top of a ridge to watch the moonrise. As they wail, an old man tells them his story. An adaptation of Tetsuya Takeda's story about the relationship between a Japanese child and an American soldier. (Source: The Anime Encyclopedia)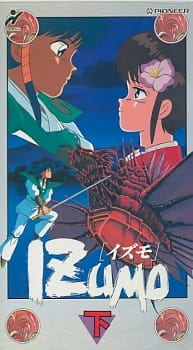 Izumo
A historical fantasy set in third century (i.e., mythical) Japan. It tells the story of Izumo, the young prince of Nakatsukuni. He's not very interested in studying, unlike his cousin Dekiru; instead, he wants to see the wider world. One day, a mysterious girl named Sanae shows up as a stowaway on an airship. Although nominally from Yamataikoku, she is actually from the Naga, a shadowy people possessing magical powers. Sanae is kidnapped by Takeru, a warrior from the rival kingdom of Akusa, and placed at the mercy of the evil witch Yomihime. Izumo, helped by an orphaned glider pilot named Navi, must now take up the sacred sword of his country, master its powers, and rescue Sanae. However, before that, he must defeat the reawakened eight-headed snake of legend, Yamata-no-Orochi. (Source: Orphan Fansubs)
OVA, 1993
Finished
1 ep

,

29 min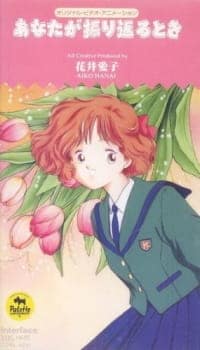 Anata ga Furikaeru Toki
Three shorts based on stories by Hanai Aiko, who also directed this OVA. (Source: AniDB)
TV, 1992
Finished
26 eps

,

20 min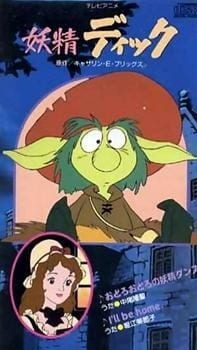 Yousei Dick
Based on Hobberdy Dick (1955) by Katharine Mary Briggs (1898-1980, English). Tells the story of a 300-year-old hobgoblin who lives in Widford Manor in the Cotswolds. (Source: AniDB)
Keroppi in the Christmas Eve Gift
OVA, 1992
Finished
1 ep

,

21 min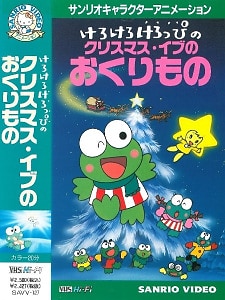 Kero Kero Keroppi no Christmas Eve no Okurimono
A star who tries to act like an adult falls from the sky. Keroppi helps nurse it back to health and regain its confidence to shine once again.
OVA, 1993
Finished
1 ep

,

30 min
Kiki to Lala no Ohimesama ni Naritai
Kiki and Lala are preparing for Hoshi Matsuri and dreaming of all the fun things they can wish for themselves if they spot a falling star.
OVA, 1993
Finished
1 ep

,

30 min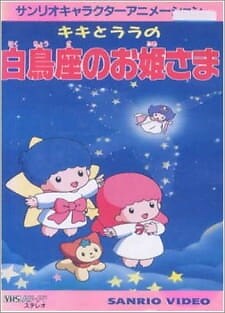 Kiki to Lala no Hakuchouza no Ohimesama
In this episode, Kiki and Lala are learning about stars and constellations, and even meeting the Queen of Stars herself.
OVA, 1994
Finished
1 ep

,

30 min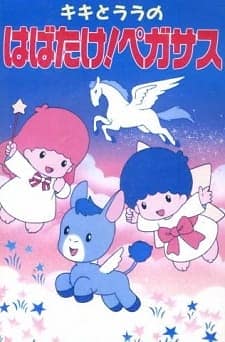 Kiki to Lala no Habatake! Pegasus
Kiki and Lala try to help a lost Pegasus get home. Pegasus keeps getting on Kiki's nerves with his foolishness and the journey becomes increasingly difficult.