Special
9838
6.41
19921223
Fatal Fury: Legend of the Hungry Wolf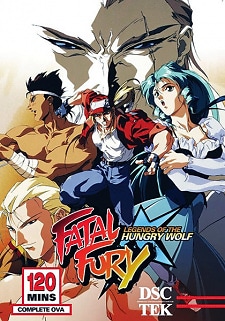 Fatal Fury: Legend of the Hungry Wolf
Jeff Bogard was a master of the Hakkyokuseiken martial arts school and the guardian of its secret techniques. Coveting this knowledge, Geese Howard, the most powerful man in South Town, challenged and murdered him in front of his adoptive sons Terry and Andy Bogard. Under the guidance of their mentor Tung Fe Rue, the brothers dedicate their lives to training in the ultimate art to avenge their father. 10 years later, Geese promotes a martial arts tournament known as the King of Fighters. Terry and Andy join their friend Muay Thai champion Joe Higashi and enter the competition in order to finally face Geese in combat. [Written by MAL Rewrite]
3903
5.76
19921223
Sora Iro no Tane
Dec 23, 1992
3 eps

,

0 min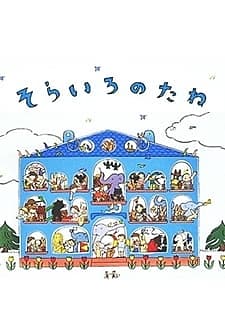 Sora Iro no Tane
Three short TV advertisements based on a children's book about a fox who gives a boy a seed which grows into a giant house.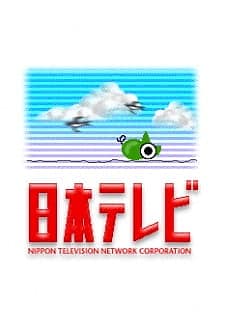 Nandarou
A short TV advertising spot featuring a small green pig with enormous eyes. The title Nandarou implies that even its creators didn't really know what kind of creature it was supposed to be. However, NTV (Nihon TV) chose it as their station's mascot. (Source: ANN, Nausicaa.net)
774
6.20
19921226
Warau Salesman Special Program
Dec 26, 1992
14 eps

,

17 min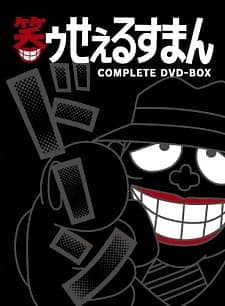 Warau Salesman Special Program
A special program of Warau Salesman, these episodes were released in a blast format on 3 days in a nearly 2 hour long timeslot each. The individual episodes have their own OPs. The first blast release differed from the main series by having live-action footage of real locations in Japan before delving into the story for each episode. The 2nd had Moguro with the Master interacting with the viewer as if behind the scenes for a studio before delving into each episode. And the 3rd had Moguro and the Master playing outside in the snow as if reporting on an on-location event to the viewer before delving into each episode.
407
0
19921021
Youkai Ningen Bem: Part II
Oct 21, 1992
2 eps

,

24 min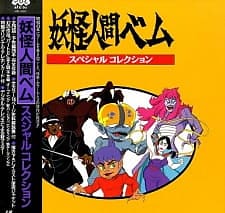 Youkai Ningen Bem: Part II
For 1982 a 26-episode TV series sequel to Youkai Ningen Bem was planned. Because the original producers disbanded, the animation was done by Topcraft. 2 episodes were created and the project shut down without airing on television. The episodes were released to the public on a LD-Box Set a decade later. 2,000 units were printed and all were sold out.