TV (New)

Can you predict the Anime of the Season?
Register Team
145616
7.71
19930306
Bishoujo Senshi Sailor Moon R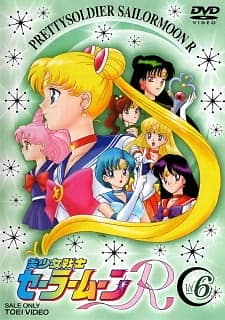 Bishoujo Senshi Sailor Moon R
Usagi Tsukino and her friends have been living peacefully until they are called into action again as Sailor Guardians, planetary warriors fighting for the peace of the galaxy. Usagi, also known as Sailor Moon, leads their group into battle when a new threat from beyond the stars presents itself: two survivors of an alien race, An and Ail. In order to save the source of their life force, the Makai Tree, An and Ail begin harvesting energy from unsuspecting humans. The Sailor Guardians must stop their plot or face the annihilation of Earth. But as one threat subsides, another follows—this time in the form of a little girl from the future who seeks the source of Sailor Moon's power to save her family. However, she is not the only one vying for it, as a group known as the Black Moon Clan also wishes to obtain the power and use it for nefarious purposes. In order to protect their destinies and the harmony of the universe, Sailor Moon and the rest of the Sailor Guardians must fight to stop these forces from succeeding. [Written by MAL Rewrite]
24751
6.74
19930402
Mobile Suit Victory Gundam
Apr 2, 1993
51 eps

,

24 min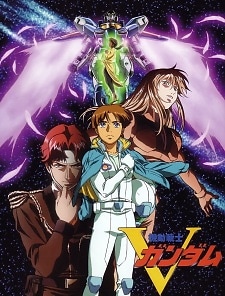 Mobile Suit Victory Gundam
In the year 153 of the Universal Century, the tyrannical Zanscare Empire has taken hostile control over Side 2, a space colony outside of Earth's orbit. Following in the footsteps of the long expired Principality of Zeon and the more recent Crossbone Vanguard, Zanscare rules over its subjects with cruelty, routinely using a large guillotine for public executions. Living in Central Europe, space immigrant Üso Ewin joins the League Militaire, a militia made up of civilians frustrated with the Earth Federation's inability to combat the Zanscare Empire. Üso's latent abilities as a psychic Newtype awaken and allow him to pilot the Victory Gundam, the only mobile suit capable of holding off the elite BESPA forces of the Zanscare Empire. Hoping to protect his best friend Shakti Kareen and locate his parents within the ranks of the Federation, Üso fights on with the Victory, striving to bring an end to the empire's reign. [Written by MAL Rewrite]
12309
7.21
19930411
GS Mikami
Apr 11, 1993
45 eps

,

24 min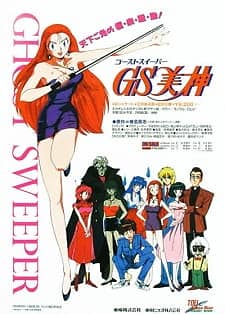 GS Mikami
In a world plagued with malicious ghosts, how is it possible to combat the existence of such evil spirits? The answer is to hire a "Ghost Sweeper"—a professional exorcist, whose duty is to exterminate any unwanted ghoul or poltergeist. When it comes to Ghost Sweepers, Reiko Mikami is considered to be a cut above the rest. After receiving an offer to examine a haunting near Jinkotsu Hot Spring, she sets off to put her skills to work. Accompanied by her assistants, the underpaid and perverted high school student Tadao Yokoshima and the friendly teenage ghost Kinu Himuro, GS Mikami details the wacky exploits and adventures of these three as they go about investigating paranormal activities. [Written by MAL Rewrite]
Legendary Brave Swordsman Yaiba
8533
7.12
19930409
Kenyuu Densetsu Yaiba
Apr 9, 1993
52 eps

,

22 min
Kenyuu Densetsu Yaiba
Kurogane Yaiba is a boy who doesn't want to become what any regular kid would: A samurai. That's why he undergoes a hard training with his father, knowing only the forest as his world. Then, one day, he is sent to Japan, where he has to deal with a whole new civilized reality, meeting the Mine family, the evil Onimaru and even the legendary Musashi, having lots of dangerous adventures, becoming stronger everyday. (Source: ANN, edited)
6727
7.07
19930410
Nintama Rantarou
Apr 10, 1993
? eps

,

10 min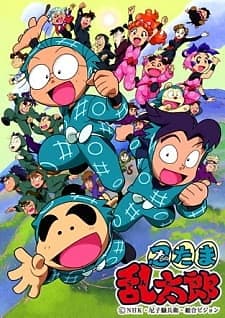 Nintama Rantarou
Rantarou, Shinbei and Kirimaru are ninja apprentices in the Ninja Gakuen, where first grade ones are called "Nintamas" (contraction of the words ninja+tama (egg)). They must learn everything a ninja must know, but as for our heroes, money, food or playing are more interesting. The series show the everyday adventures of our heroes, segmentated in a cartoon fashion, like 2 small episodes in a 30-min show. The cast also includes the teachers (Doi-sensei and crossdressing Yamada-sensei), nintama kunoichis, evil guys (Dokutake ninjas) and even family members of all the cast... (Source: ANN)
1669
7.11
19930507
Dragon League
May 7, 1993
39 eps

,

24 min
Dragon League
Tokio and his father Amon go to the soccer country of Elevenia where they see a parade of the strongest soccer team of that country, the Winners. Amon challenges the team captain Leon to a soccer battle and, when Amon loses, Leon turns him into a miniature dragon. Tokio sees the fight and decides to challenge against Leon so that Amon can become human again. (Source: AnimeNFo)
1333
7.09
19930406
Shippuu! Iron Leaguer
Apr 6, 1993
52 eps

,

24 min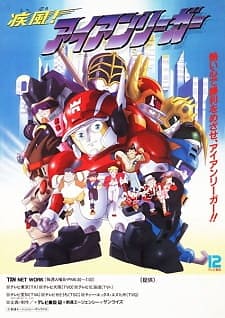 Shippuu! Iron Leaguer
The Iron League: a place where teams of robots, under individual "owners", play various sports and duke it out in tournaments. Mach Windy is a member of Dark Prince, a team that doesn't play fair and fights dirty to win. Unsatisfied with the actions of his teammates, he defects against the will of Dark Prince's nefarious owner and joins Silver Prince: the weakest team in the league. Alongside faithful companions such as Magnum Ace and Bull Armor, Mach Windy and Silver Prince will battle against Dark Prince in games of soccer and baseball, and aim for the top! (Source: Animeplanet)
1319
7.12
19930303
Nekketsu Saikyou Go-Saurer
Mar 3, 1993
51 eps

,

23 min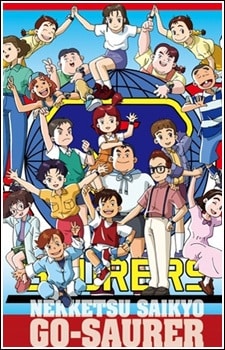 Nekketsu Saikyou Go-Saurer
The Kikaika (literally mechanization) Empire invades our solar system, and in a matter of moments they take over and convert Neptune, Uranus, Saturn, Jupiter,and Mars, and set their sights on Earth. However, one thing stands in their way. Earth's ancient protector and soldier of light, Eldoran. To fight this menace he gifts a 5th-grade class with 3 huge robotic dinosaurs, with the power to merge and form the giant robot Gosaurer, which they then can pilot and use to stop the Kikaika Empire's advances. (Source: ANN)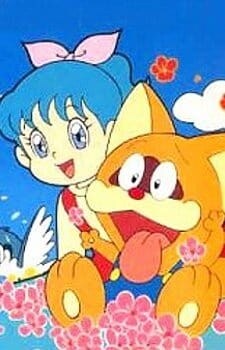 Pokonyan!
Rocky Rackat (Pokonyan) is a funny little creature that's a bit of a cross between a cat and a raccoon. There are rumors that he may be a lunar cat, however this is not a documented fact, he may be a bit looney at times, yet his origin remains a mystery. Rocky is quite innocent and unaware of the value of his special powers. He has the ability to turn children's fantasies into realities. The sky is the limit in the adventures he can create! Our story begins when Amy (Miki), a spirited young girl, joins her family on a camping trip. To her surprise, Amy discovers Rocky in her backpack among her camping gear. Rocky thinks Amy is his sister and he follows her everywhere. Amy is active and curious, yet she has a tendency to become frustrated and fed-up with the world around her. With Rocky's arrival, Amy's world changes drastically. Rocky uses his powers to turn Amy's dreams into real life adventures. Although Rocky's efforts are well intended, his efforts are not always successful. Occasionally these adventures "short-circuit" and become near disasters! Through "thick and thin" Rocky and Amy become quite a pair and develop a long lasting friendship, experiencing a wide assortment of fun-filled escapades. [Source: Enoki Films USA]
547
0
19930405
Kyouryuu Wakusei
Apr 5, 1993
60 eps

,

15 min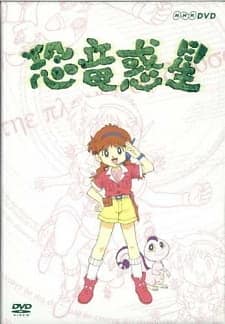 Kyouryuu Wakusei
First show in the Virtual Trilogy, a mix of anime and live action shots. The story is about the TV Warriors who enter a virtual simulation of the past and encounter Dinosaur-humanity.
Special
116796
6.55
19930505
Umi ga Kikoeru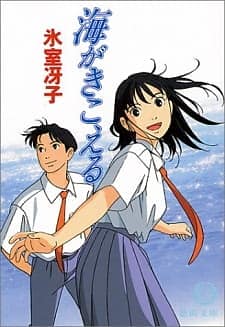 Umi ga Kikoeru
In the city of Kouchi, high school student Taku Morisaki is going about his work when his friend Yutaka Matsuno calls and asks him to get to their school as soon as possible. Taku arrives, and Matsuno introduces him to Rikako Muto, a beautiful girl from Tokyo who recently transferred to their school. Although Rikako is academically and athletically gifted, her generally unpleasant attitude leaves her with virtually no friends outside of Matsuno and another girl from her class. After a chance encounter during their class trip, Taku suddenly finds himself more involved in Rikako's personal life, much to Matsuno's dismay. Struggling to balance his friendship with Matsuno and his own budding infatuation for Rikako, Taku must come to terms with his feelings and understand how a girl with a troubled past is having such a massive effect on his life. [Written by MAL Rewrite]
240
0
19921228
Crayon Shin-chan Specials
Dec 28, 1992
? eps

,

48 min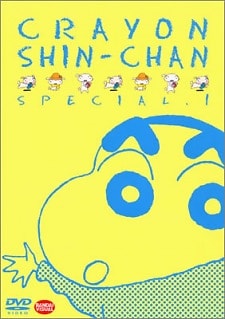 Crayon Shin-chan Specials
87 Crayon Shin-chan TV Specials exist as of August 6, 2022.