Movie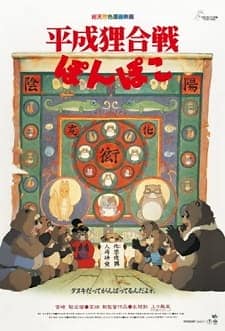 Heisei Tanuki Gassen Ponpoko
With the increasing need for Tokyo to expand as one of Japan's major cities, inevitable sacrifices must be made so that changes can take place. One of these sacrifices is that the room for nature and wildlife to flourish will decrease significantly over time. As this decline continues, many animal communities experience the brunt of urbanization. One such community known as the "Tanuki," a type of magical shape-shifting mammal, is caught up in a struggle to defend their beloved forest from being absorbed by the looming threat of an expanding Tokyo. As more and more Tanuki find themselves with nowhere to hide and territorial fights become increasingly regular amongst the different factions of the community, the elder Tanuki Oroku decides that something must be done. For the sake of their home as well as the safety of their future generations, the Tanuki unite as one with the hope that together they may be able to repel mankind's construction projects and scare them away from the forests using their shapeshifting abilities. But as they begin their first attempts at sabotage, the Tanuki soon realize the operation will be no easy task. Will they reclaim their forest as a united community, or will they be torn apart by a war against humanity, blinded by anger and pain after witnessing nature's destruction? [Written by MAL Rewrite]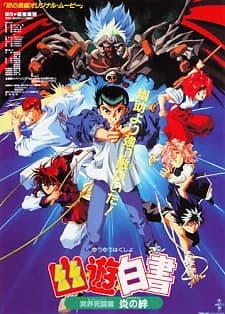 Yuu☆Yuu☆Hakusho: Meikai Shitou-hen - Honoo no Kizuna
Millennia ago, a war was fought between the Netherworld and the Spirit World. Ultimately, the Netherworld was destroyed and Lord Yakumo, the King of the Netherworld, was banished to the depths of space. Now, five defenders from the Spirit World must team-up against Yakumo's Demon-Gods for possession of five, mystical sites. But Lord Yakumo is dangerously close to reclaiming the Power Sphere—the source of the Netherworld's energy—and once it is again in his possession, our world will become the new Netherworld. (Source: AniDB)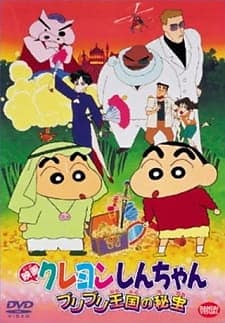 Crayon Shin-chan Movie 02: Buriburi Oukoku no Hihou
An action adventure film set in a imaginary southern island in the Indian Ocean. The evil secret society, "White Snake" abducted Shinnosuke and Prince Sunnokeshi of the Buri Buri Kingdom, who looks very much like Shinnosuke, in order to get the kingdom's hidden treasure in the golden palace underground. Shinnosuke's parents, Hiroshi and Misae fight with Lulu, the major of the palace guard of the kingdom, against White Snake, trying to recapture Shinnosuke and the prince. (Source: Manabu Tsuribe)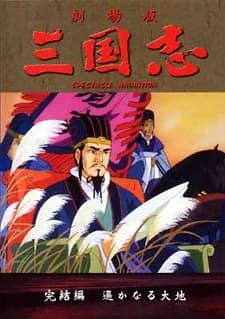 Sangokushi: Dai San Bu - Harukanaru Taichi
An anime based on the Romance of the Three Kingdoms novel.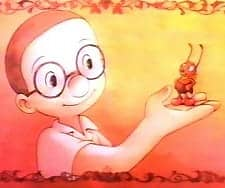 Osamu to Musashi
The animation was produced for the Tezuka Osamu Manga Museum, thus it features scenes from the "life and nature" of Tezuka Osamu's childhood, themes that are central to the museum as a whole, through exchanges between the boy Osamu and the carabid beetle (Osamushi) who provided the origin for the artist's name. (Source: tezukaosamu.net)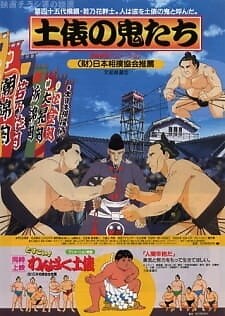 Dohyou no Oni-tachi
Animated film about the life of the 45th Yokozuna, Wakanohana Kanji I. (Source: AniDB)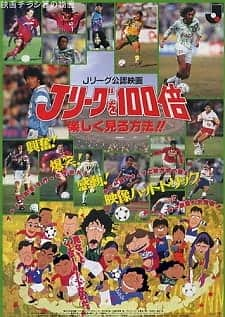 J League wo 100-bai Tanoshiku Miru Houhou!!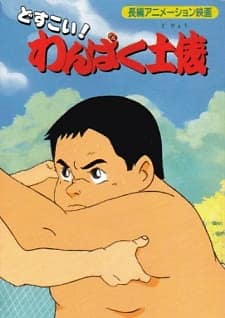 Dosukoi! Wanpaku Dohyou
Shown as a double feature with Dohyou no Oni-tachi. (Source: AniDB)
Special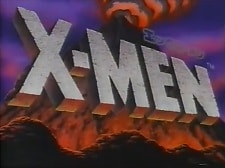 X-Men Openings
For the TV Tokyo dub of the series, the intro was replaced with a new, Japanese-animated sequence as well as a new theme called "Rising", by the band Ambience. Starting with episode 42, a second new intro was used, featuring the song "Dakishimetai Dare yori mo". (Source: Wikipedia)