TV (New)

Can you predict the Anime of the Season?
Register Team
62595
7.46
19941017
Magic Knight Rayearth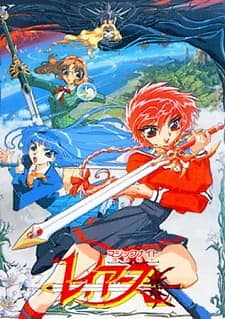 Magic Knight Rayearth
Hikaru Shidou, Umi Ryuuzaki, and Fuu Hououji are strangers brought together by fate when they meet during a seemingly normal field trip to Tokyo Tower. Accompanied by a great flash of light, they hear a mysterious woman's plea to save "Cephiro," and the junior high heroines are suddenly swept away by a giant flying fish. Afterwards, they arrive in an unknown land, where they encounter a man called Master Mage Clef. Clef informs the girls that they were summoned by Princess Emeraude to fulfill their destinies as Magic Knights, restoring peace and balance in Cephiro. The formerly lively and peaceful land has been in disarray ever since High Priest Zagato imprisoned the princess, who acted as Cephiro's pillar of stability. The Magic Knights reluctantly accept Clef's words as truth and embark on a journey to save Cephiro from the clutches of evil. [Written by MAL Rewrite]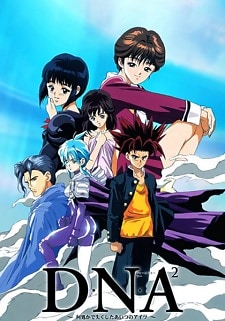 DNA²
Karin, a DNA operator from the future, is on a mission to change the course of History by stopping Junta Momonari from becoming the Mega-Playboy who fathered 100 children and led to the overpopulation of the world. But Junta is no playboy; in fact he is allergic to girls. But when Karin shoots him with the wrong DNA-altering bullet, he starts sporadically becoming the Mega-Playboy capable of charming any woman. Karin must try to restore the situation to normal before the change to Mega-Playboy becomes irreversible. (Source: ANN)
28514
7.14
19941016
Macross 7
Oct 16, 1994
49 eps

,

25 min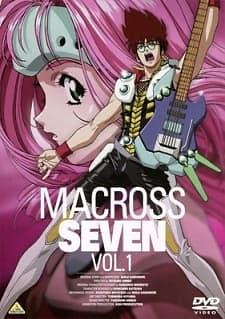 Macross 7
35 years have passed since Lynn Minmay had brought peace between the Zentradi and the humans in the events of Macross. Nekki Basara is a guitarist and a singer of the band Fire Bomber. Living in a less-developed part of the flying colony City 7 which is looking for a habitable planet, he composes and sings songs in the belief that music holds a greater power. During its flight, an unknown alien race appeared and started laying siege upon City 7. However, its attacks are not conventional -- instead of trying to destroy them, they steal what is known as "spiritia", rendering victims unresponsive and zombie-like. During these battles, Basara always goes out into the middle of the warzone, singing his songs and expecting friend and foe to listen and be moved by his music. (Source: ANN)
27871
7.01
19941005
Blue Seed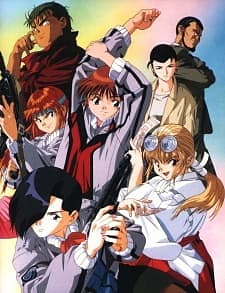 Blue Seed
Momiji is an average girl until the day she finds she is the descendant of the great Kushinada family. Only she, with her Kushinada blood, can stop the Aragami, demonic plant-like monsters threatening to destroy Japan. Along to help her is the TAC, and a possible love interest in a young man named Kusanagi. (Source: ANN)
27744
7.27
19941021
Captain Tsubasa J
Oct 21, 1994
47 eps

,

27 min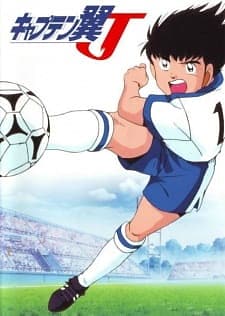 Captain Tsubasa J
The first 33 episodes are a summary of the previous series. In the first new episodes a new character, Shingo Aoi, (playing in Italy) is introduced. After that the world cup begins, this time with extraordinary, new countries like Sweden, Thailand or Uzbekistan. Unfortunately the Anime ends in the middle of the world cup after the match Japan-Uzbekistan. (Source: ANN)
10144
7.62
19941013
Mahoujin Guruguru
Oct 13, 1994
45 eps

,

23 min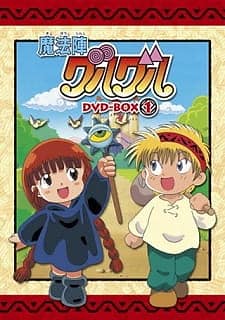 Mahoujin Guruguru
There is a small village called Jimuna on the continent of Jamu Jamu. This village is home to a girl named Kukuri. She is the last descendant of the Migu Migu Tribe. She is raised by an old witch who teaches her the secret magic of the tribe, but Kukuri is not a good student. In the same village lives a boy named Nike. He has been raised by very strict parents. They discipline their son to become a brave hero of the village. Nike himself does not want to be a hero at all, but he grows up to become a mighty boy. One day the king of the village, Kodai, recruits troops to fight against the ruler of the darkness, Giri. Kukuri and Nike are accepted. The two children, the strong but reluctant hero Nike, and the eager but unskilled little witch Kukuri, set out on a wonderful journey full of adventures and friendship. (Source: Nippon Animation)
9781
6.68
19940903
Ai to Yuuki no Pig Girl Tonde Buurin
Sep 3, 1994
51 eps

,

25 min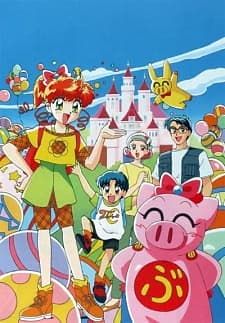 Ai to Yuuki no Pig Girl Tonde Buurin
"Look! In the sky...It's a bird...It's a plane...It's Super Pig?!" One fateful day, Karin, a junior-high student, found what she thought was an injured piglet. However, the piglet was just exhausted from hunger. After the piglet regained his health by eating Karin's apple, he revealed that he is a prince, Tonrariano III, from a planet called Booringo. Tonrariano wanted to reward Karin for helping him and so he transformed her into a pig with superpowers. Karin was not at all pleased with the gift because she wanted to become a pretty superheroine like "Cutey Chao" (a parody of Cutey Honey), not Super Pig. Reluctantly, she became more interested in her role as Super Pig when she found out that she can turn into someone like "Cutey Chao" if she can collect 108 pearls through doing good deeds for other people.
1013
5.51
19941003
Oyako Club
Oct 3, 1994
1818 eps

,

5 min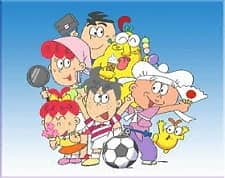 Oyako Club
This anime was running almost 20 years and has over 1800 episodes.
568
0
19941007
Shinken Densetsu: Tight Road
Oct 7, 1994
13 eps

,

25 min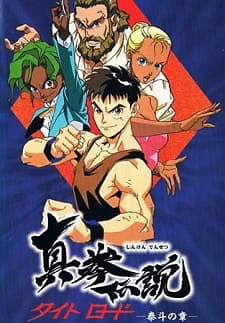 Shinken Densetsu: Tight Road
284
0
19941113
Kyoufu no Kyou-chan
Nov 13, 1994
7 eps

,

3 min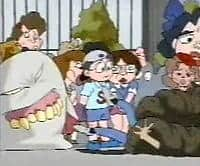 Kyoufu no Kyou-chan
A parody of "Obake no Q-taro" written by the comedian Hitoshi Matsumoto, the series is about a kid and his ugly critter (with a strange likeness with Butthead). You better not hurt the kid or Kyou-chan will grow arms on his head and feet on his mouth to rip off your guts! (Source: TVTropes)
271
0
19940905
Asobo Toy-chan
Sep 5, 1994
53 eps

,

25 min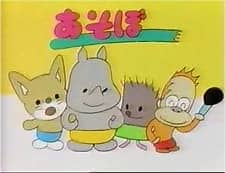 Asobo Toy-chan
Special
799
5.91
19941000
Ninkuu: Knife no Bohyou
Ninkuu: Knife no Bohyou
This was shown as part of the "Jump Super Anime Tour" of October 1994, prior to the Ninku TV series.
293
5.56
19941206
Nanja Monja Obake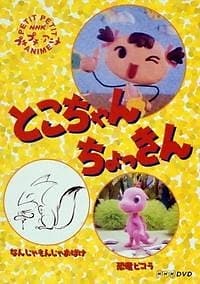 Nanja Monja Obake
An anime made entirely in sumi-e following a child fox spirit and his morphing ability for haunting but he ends up getting scared himself.