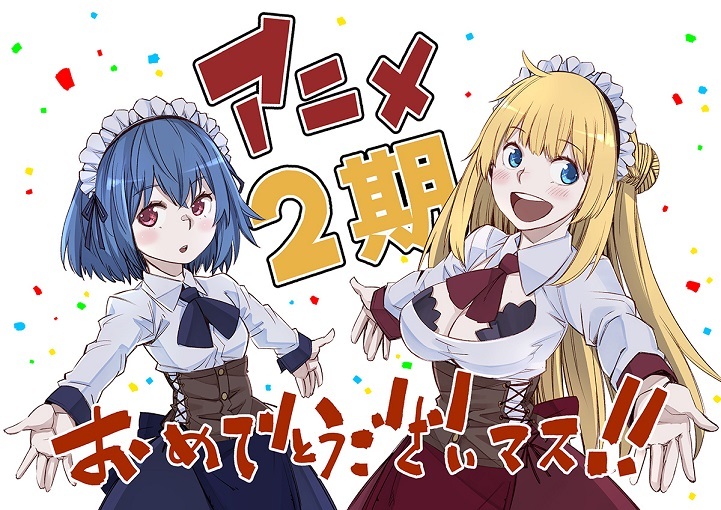 The official website of the
Shin no Nakama ja Nai to Yuusha no Party wo Oidasareta node, Henkyou de Slow Life suru Koto ni Shimashita
(
Banished From The Hero's Party, I Decided To Live A Quiet Life In The Countryside
) television anime announced a second season on Monday. Original illustrator
Yasumo
and manga artist
Masahiro Ikeno
drew two illustrations commemorating the announcement (pictured right and above, respectively).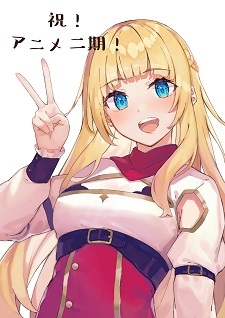 The first season produced by
Studio Flad
and
Wolfsbane
aired in 13 episodes in Fall 2021. Funimation streamed the anime with subtitles and an English dub.
The anime series adapts
Zappon
's
slice of life fantasy
novel, which he originally
launched
on the Shousetsuka ni Narou website in October 2017. Kadokawa began printing the novel through its Kadokawa Sneaker Bunko in June 2018, featuring illustrations by Yasumo. The 11th volume will ship on Tuesday. The light novel has a cumulative 2.2 million copies of its volumes in circulation, including digital editions.
Monthly Shounen Ace
began serializing a
manga adaptation
by Ikeno in May 2018. Kadokawa released the ninth volume on July 26, with the tenth volume scheduled for release on November 25.
Yes Press licensed the light novel in English in November 2019 and
released
the sixth volume on July 12. The seventh volume is planned for a November 8 release.
Synopsis
Far away from the reaches of demons and war, near the borderland of Zoltan, D-Rank adventurer Red lives a normal existence. Through perseverance and hard work, his dream of starting his own apothecary and peaceful life in the countryside finally came true. Abruptly, Red gets a live-in partner and assistant named Rit—the princess of Duchy Loggervia and an adventurer herself—who gives everything up to join him.
Although honest, kind, and loved by all, Red has a secret shared only with Rit: his real name is Gideon, brother of Ruti Ragnason, the "Hero" and a former member of her party. Ares Drowa, the "Sage," kicked Red out of their party after their war against the Demon Lord after deciding he was weak and insignificant. Now, even though Red has left the Hero's party behind by assuming a new life together with Rit, his past has yet to let go of him. [Written by MAL Rewrite]
Official site:
https://shinnonakama.com/
Official Twitter: @
shinnonakama_tv
Novel special site:
https://sneakerbunko.jp/series/shinnonakama/
Source:
Moca News
Shin no Nakama ja Nai to Yuusha no Party wo Oidasareta node, Henkyou de Slow Life suru Koto ni Shimashita 2nd Season
on MAL

RSS Feed