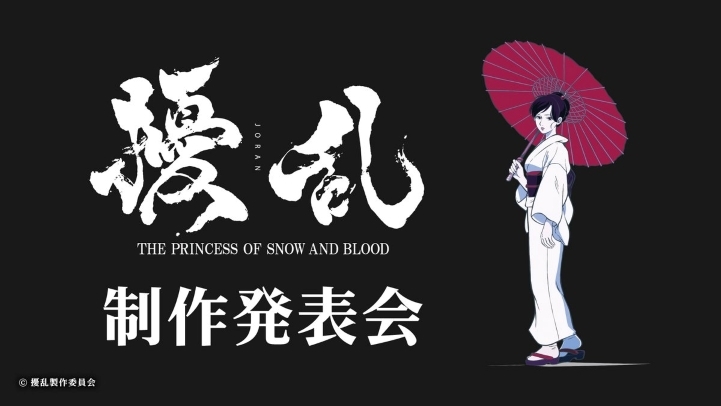 Bushiroad announced an original television anime titled
Jouran: The Princess of Snow and Blood
in a press conference on Tuesday, revealing the cast, staff, first promotional video. The anime is scheduled to premiere on April 7 at 1:29 a.m. on NTV, BS NTV, and CS NTV+. Hulu will stream each episode one week before its television broadcast.
Synopsis
Set in alternate history Japan in 1931 and the 64th year of the Meiji era, the Tokugawa shogunate was never abolished and Emperor Meiji was never restored to power. The anime will follow the activities of "Nue," an organization of shogunate executioners who enforce the government. The country has developed its own energy source, the "dragon vein," and has achieved a unique development in which science and the Edo period are mixed.
However, behind the glamorous city, the dissident organization Kuchinawa strives to overthrow the administration, while the Nue of the Tokugawa regime, who was entrusted with its extermination, are in conflict. Sawa Yukimura, whose family was killed when she was young, continues to search for Janome, the executioner of the Nue.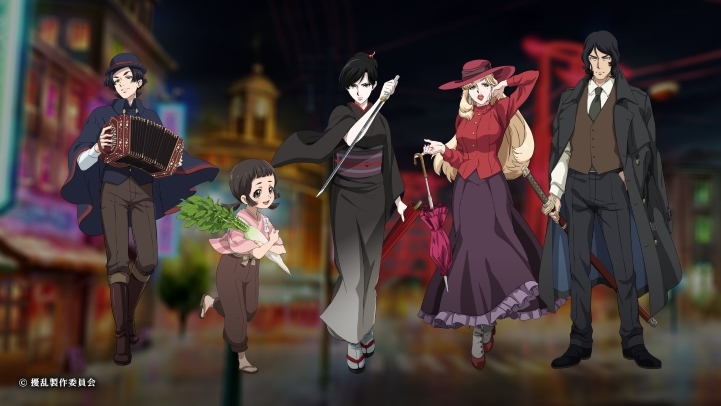 Cast
Sawa Yukimura:
Suzuko Mimori
(
Yuuki Yuuna wa Yuusha de Aru
)
Makoto Tsukishiro:
Shouta Aoi
(
2.43: Seiin Koukou Danshi Volley Bu
)
Elena Hanakaze:
Raychell
(
Bang Dream! 2nd Season
)
Asahi Nakamura:
Ayasa Itou
(
Goblin Slayer
)
Jin Kuzuhara:
Chikahiro Kobayashi
(
Beastars
)
Staff
Director:
Susumu Kudou
(
Magic Kaito 1412
,
K
)
Series Composition: Rika Nezu (
Saint☆Oniisan
script)
Character Design: Kano Komiyama (
Pandora to Akubi
animation director)
Production Design: Jun Yamaguchi
Art Director:
Yukari Yasuda
(
Touken Ranbu: Hanamaru
)
Color Design:
Misako Akama
(
Demi-chan wa Kataritai
)
Director of Photography: Youhei Konishi (
xxxHOLiC
)
Editing:
Masaki Sakamoto
(
Asobi Asobase
)
Sound Director:
Yuichi Imaizumi
(
Kumo Desu ga, Nani ka?
)
Music:
Michiru
(
7 Seeds
)
Sound Production:
Sonilude
Studio:
Bakken Record
All-female anisong rock band
RAISE A SUILEN
is performing both the opening "Exist" and ending "Embrace the light."
PV
Official site:
https://joran.jp/
Official Twitter: @
joran_official
Source:
Spice
Jouran: The Princess of Snow and Blood
on MAL

RSS Feed