Studio Ghibli
announced a 3DCG anime film adaptation of
Diana Wynne Jones
' children's novel
Earwig and the Witch
on Tuesday. Titled
Aya to Majo
, this will be animation studio's first full-length 3DCG project, and is scheduled for a television broadcast on NHK General this winter.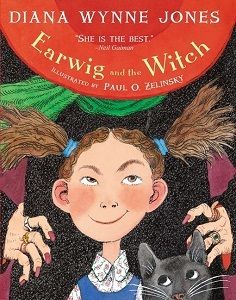 Synopsis
Not every orphan would love living at St. Morwald's Home for Children, but Earwig does. She gets whatever she wants, whenever she wants it, and it's been that way since she was dropped on the orphanage doorstep as a baby. But all that changes the day Bella Yaga and the Mandrake come to St. Morwald's, disguised as foster parents.
Earwig is whisked off to their mysterious house full of invisible rooms, potions, and spell books, with magic around every corner. Most children would run in terror from a house like that... but not Earwig. Using her own cleverness—with a lot of help from a talking cat—she decides to show the witch who's boss. (Source: HarperCollins Publishers)
Staff
Director:
Gorou Miyazaki
(
Coquelicot-zaka kara
)
Planning:
Hayao Miyazaki
(
Karigurashi no Arrietty
)
Producer:
Toshio Suzuki
(
Kaze Tachinu
)
Production, Copyright:
NHK
,
NHK Enterprises
, Studio Ghibli
Earwig and the Witch
was published in June 2011 and in Japanese by Tokuma Shoten the following July. The story is a companion book to
Howl's Moving Castle
, another story written by Diana Wyne Jones, which also received an
anime film
in 2004.
Source:
animate Times
Aya to Majo
on MAL
News submitted by
Aidan

RSS Feed