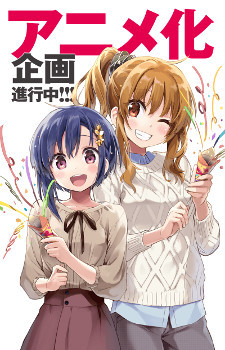 Kadokawa streamed a promotional video for
Nachi Kio
and
Eretto
's
Bokutachi no Remake
(
Remake our Life!
) comedy light novel on Friday, which announced that the series will be getting an anime adaptation.
Synopsis
Hashiba Kyouya is a 28-year-old game developer. With his company going bankrupt, and him losing his job, he returns to his hometown. Looking at the success of creators of his age, he finds himself regretting his life decisions as he lay distressed on his bed. As Kyouya wakes up, he discovers that he has traveled ten years back to the time before he entered college. Will he be able to finally make things right?
This is a story about a failed person who is given a second opportunity to follow his dreams. (Source: MU, edited)
Kadokawa published the first volume of
Bokutachi no Remake
under its MF bunko J imprint in March 2017. There are six volumes in total, with the seventh one releasing on December 25. The novels featured in the "Kono Light Novel ga Sugoi!" rankings in
2017
and
2018
and placed sixth and seventh, respectively.
A
manga adaptation
by
Hirameki Bonjin
is being published in Kodansha's
Suiyoubi no Sirius
. The second volume was released on September 9.
Announcement
Novel special site:
https://mfbunkoj.jp/special/remake/
Source:
Comic Natalie
Bokutachi no Remake
on MAL

RSS Feed