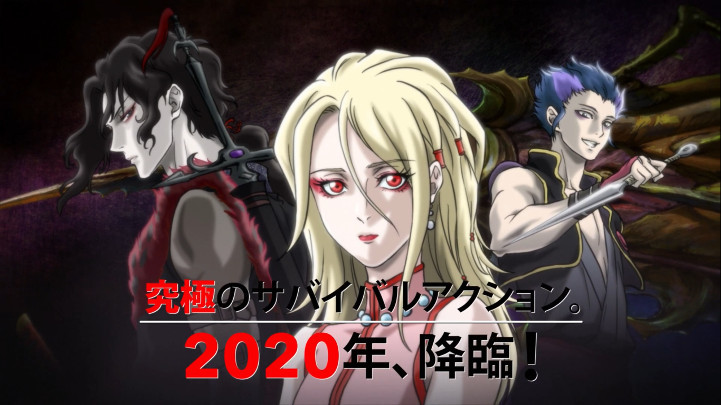 A new action survival anime and its promotional video were unveiled at Anime Expo on Sunday. Titled
Gibiate
, the anime is an original series by Gibiate Project, which includes
Yoshitaka Amano
(
Vampire Hunter D
) as the original character concept designer and Ryou Aoki (
Endride
) who is the executive producer and planner. The project is slated for Summer 2020 and Amano will host the anime's premiere at Anime Expo next year.
Other staff members include manga author
Naoki Serizawa
(
Biohazard: Marhawa Desire
) as the monster designer. Yuzo Koshiro (
Kid Icarus Uprising
) will compose the music and the performance will be done by the
Yoshida Brothers
.
Synopsis
In 2030, a virus has infected humans throughout the world. Infected people turn into different forms of monsters based on their ages, sexes and races. The virus is named "Gibia" - after being rich in variety like gibia.
Traveling samurai and ninja Kanzaki Sensui and Sanada Kenroku, who come from the Edo era, appear in the blighted wasteland that was formerly Japan. Fighting together with help from Doctor Kathleen who tries to find cure for Gibia, the group face ceaseless attacks from Gibias, and outlaws that attack for food. It's a dangerous journey with enemies all around. (Source: Official site, edited)
Official site:
https://gibiate.com/anime/jp
Official Twitter:
@gibiateproject
Source:
Moca News
Gibiate
on MAL

RSS Feed