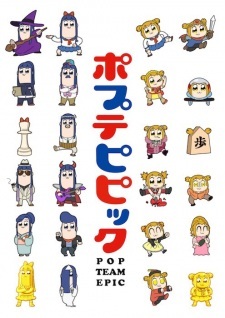 Poputepipikku Special Event: Pop Cast Epic held this weekend has announced on Sunday that a new TV special episode of
Poputepipikku
TV anime will be broadcast on April 1 of next year.
Poputepipikku
is a 4-koma manga by
bkub Ookawa
, which began serialization via
Manga Life Win
since August 2014. TV anime has been broadcast in this winter by
Kamikaze Douga
for total of 12 episodes. Each episode consists of a 12-minute segment repeated twice. The repeated segment contains a different voiceover by a set of two seiyuus with variations on the skits.
Source:
Moca News

RSS Feed