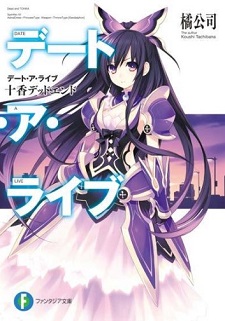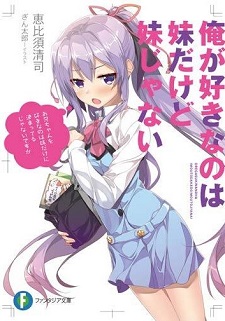 At the Fantasia Bunko Dai Kanshasai 2017 event on Saturday, it was announced that the
Date A Live
franchise will receive a new anime series. An anime adaptation of the
Ore ga Suki nano wa Imouto dakedo Imouto ja Nai
light novel has also been announced. More information will be announced later.
Date A Live
is a light novel series by
Koushi Tachibana
with illustration by
Tsunako
that has been published since March 2011. The series currently has 17 volumes in print, with latest released on August 19. Studio
AIC Plus+
animated the 12-episode
first season
and an
OVA
in 2013, while
Production IMS
produced the 10-episode
second season
in Spring 2014 and
movie
adaptation in August 2015.
Ore ga Suki nano wa Imouto dakedo Imouto ja Nai
is a light novel by
Seiji Ebisu
with illustration by
Gintarou
that began publishing in August 2016. The novel has four volumes in print, with latest published on August 19. The story revolves around the Nagami siblings. The sister, Suzuka, attends junior high school as the student council president with good grades. However, she is also a light novel author, and her work—where a sister admires her brother—wins an award. The brother, Yuu, discovers this and then debuts as the author instead, under the pen name Chikai Towano.
Source:
Moca News
Date a Live 3rd Season
and
Ore ga Suki nano wa Imouto dakedo Imouto ja Nai
on MAL

RSS Feed