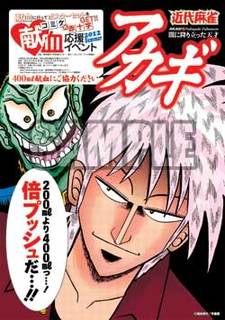 According to the official website of Comiket, Japanese Red Cross will distribute special posters to blood donors in donation sites in Tokyo. Among bishoujo adult game posters, Kindai Mahjong magazine will provide a poster of Akagi. The line on the poster reads "400 ml rather than 200 ml....! It's a double push...!"
Blood Donation PR poster featuring Akagi
To obtain Akagi's poster, you need to donate 400 ml of your blood, not 200 ml. Since donating 400 ml of blood could cause some stress to your body, Japan Red Cross recommends donors to have a good sleep and meal before coming to the donation center from Comiket 82. Considering the health condition of the participants in Comiket, the donation center at Comiket will not be available this year.
Source:
Contents Agent official website

RSS Feed