---
Uncovering the Best Anime Movies of 2013
---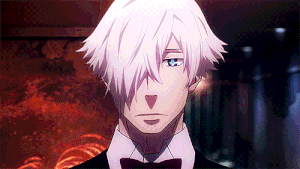 Anime fans were treated to a variety of amazing anime movies back in 2013. Many beloved series received movie adaptations, while a few unique theatrical releases managed to delight those seeking out something different. Another exciting trend was the release of anime movies with unique art styles, which helped them stand out in an already crowded market.

Here's to a great year in anime - now let's see what the best of 2013 had to offer!


Disclaimer: These articles have been ranked according to MAL score.


---
Best Anime Movies 2013 List
---
---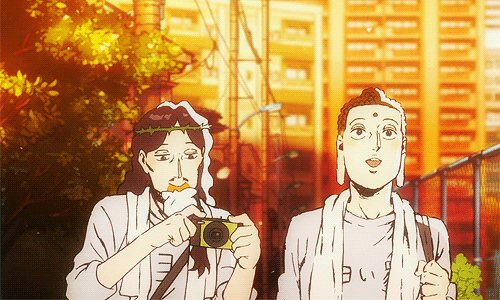 One thing that I really love about anime industry is that it's willing to explore themes, which would never be green-lit in the West. Just imagine the uproar a western animation studio would receive if it produced an anime depicting Jesus as a modern-day hipster hanging out with Buddha? Christian fundamentalist groups would throw a hissy fit!

Saint Oniisan is a comical take on Jesus and Buddha living life in modern Japan like total bros. And should we have a problem with this? Nah, it's very likely that Jesus and Buddha are best buds up there in the heavenly realms.


---
---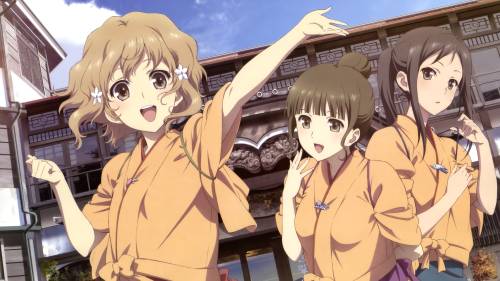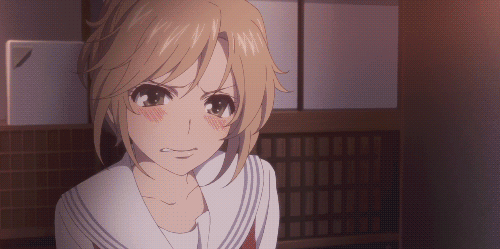 Ohana Matsumae is the cute and energetic heroine of this comedy drama. She's got a positive attitude and applies all that extra energy by working at her grandmother's inn. However, things are not easy-going. She'll be at loggerheads with her own grandmother and other folks that are working at the inn. Will Ohana be able to overcome all the issues that she'll face there?


---
---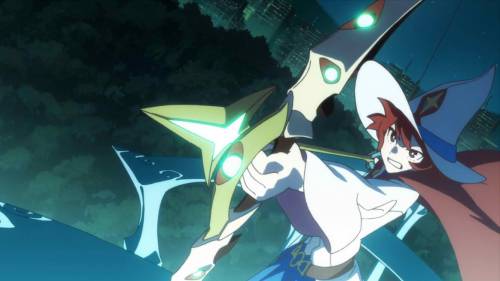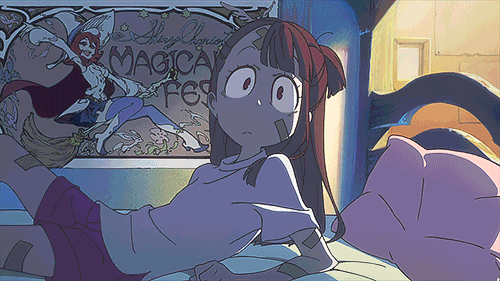 In the mood for a magical fantasy show which also happens to be one of the best anime movies of 2013? Oh yes, please!

We follow Atsuko Kagari who has enrolled into a witch academy, and wishes to follow in the footsteps of her favorite witch – Shiny Chariot. But is she truly cut out to be a witch, and will she able to stay the course? She's quite temperamental you know.


---
---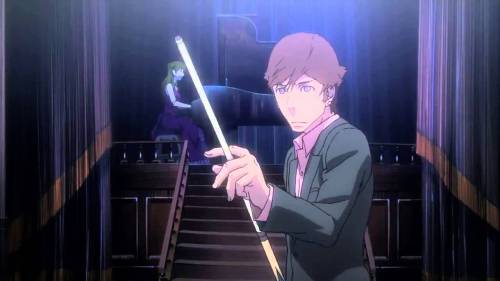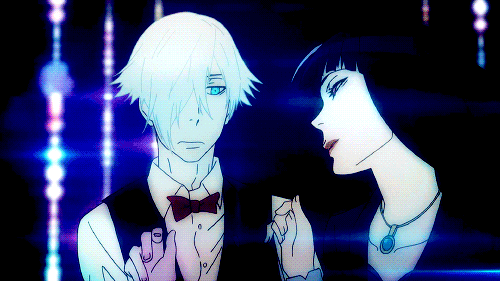 How often do you come across an anime movie that's based around the game of billiards? Not often, huh?

The good news is that Death Billiards is an excellent, unique and very atmospheric take on this game. It's a suspense-filled tale which doesn't take place in any ordinary pool room, but in an un-earthly realm where the two recently-deceased competitors, Roujin and Otoko, are playing to determine their fates in the afterlife.


---
---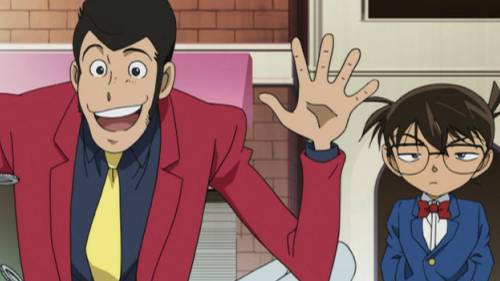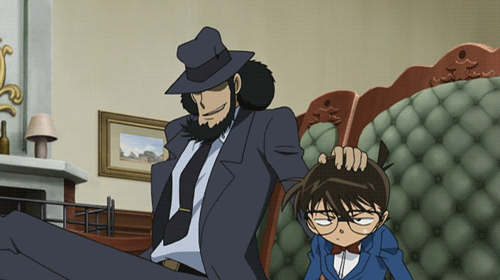 I always get fired up whenever a new Lupin III movie is announced. But it was impossible to contain my excitement when Arsene Lupin III and Daisuke Jigen would have none other than Conan Edogawa on their trail. And yes, for that alone this qualifies as one of the best anime movies of 2013!


---
---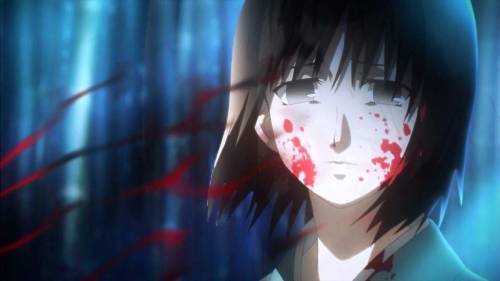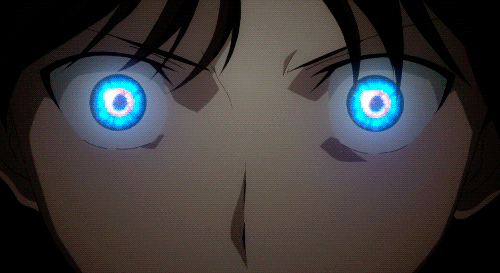 Kara no Kyoukai: Mirai Fukuin is a masterful and super-stylish supernatural drama, which should please most fans of the franchise. It isn't interested in following a well-worn route, and thus sticking to an established formula. Instead, it demands more from its audience as most good adult-orientated anime usually do. Viewers will wrestle with the theme of duality which is expertly depicted in one of the most thought-provoking anime movies of 2013.


---
---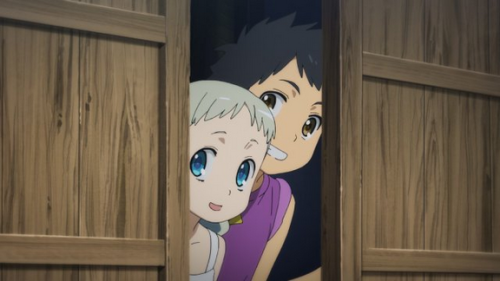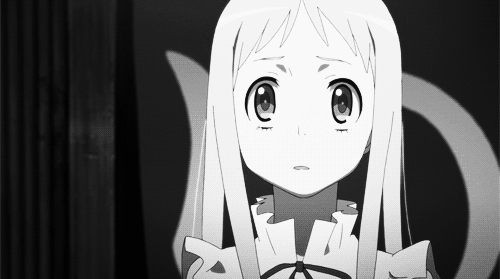 You can't but help to associate joyful summer days and longtime friendships with the anohana series. It's a beautiful and very colorful anime with some incredibly likable and memorable characters. After all, which anime fan doesn't have a place in their heart for the adorable Menma?

anohana: The Flower We Saw That Day The Movie is a breath of fresh air, but beware it's also a tear-jerker!


---
---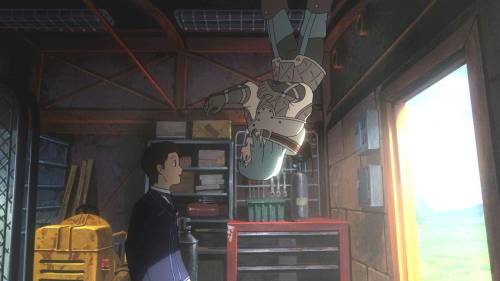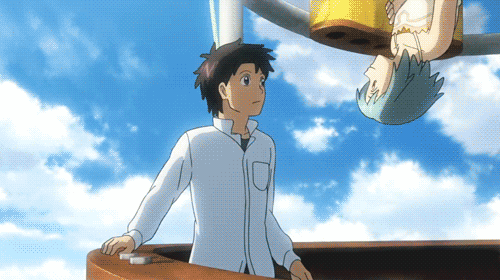 Have you ever wanted to experience an anime movie, which will literally turn your worldview on its head? Then look no further than Patema Inverted.

We basically have two distinct worlds colliding here. On one hand, we have Age who lives in a highly propagandized totalitarian state. And then, there's Patema who's an 'Invert' and princess from an underground kingdom. When these two meet, all sorts of sparks fly but also the beginnings of an epic adventure that neither will forget…and neither will you!


---
---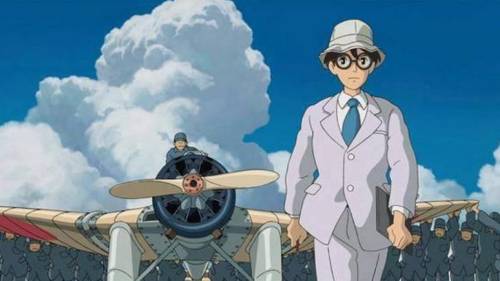 Did you ever think a critically-acclaimed and awarded anime movie, by none other than Studio Ghibli wouldn't make it on this list? And did you ever expect Hayao Miyazaki to not direct yet another anime with airplanes and stunning aerial scenes? Of course not, on both counts.

If you weren't fortunate enough to watch this one the big screen, then try to check it out on a killer home theater setup. It's an epic, and yet very grounded, simple, and sweet tale about one man's dream to make airplanes.


---
---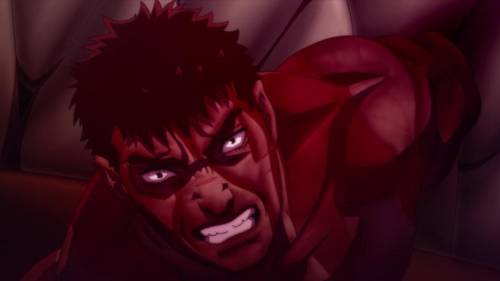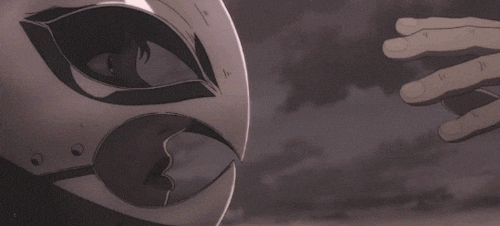 It seems like we can't get enough awesome anime movies based of Kentarou Miura's brilliant manga series. And this final installment of the three part CG-trilogy doesn't disappoint one bit. It's well-paced and as visceral as one would expect from the series. And while it won't sway the purists as they'll find fault with one aspect or another, the average Berserk fan will appreciate the otherworldly atmosphere of this epic fantasy anime.


---
---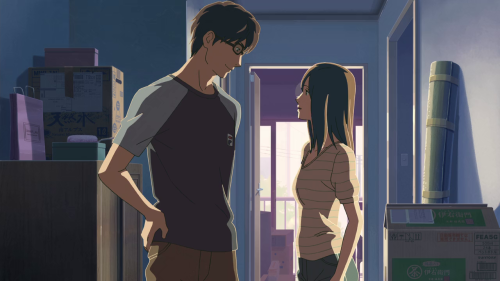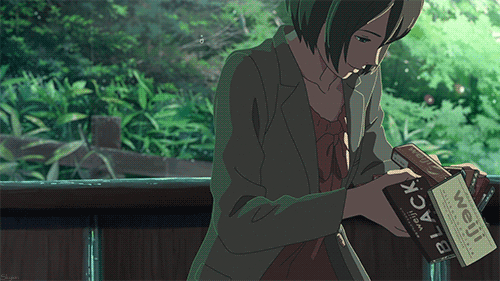 Kotonoha no Niwa is a bittersweet and touching love story. We witness a relationship forming between the 15-year-old aspiring-shoemaker, Takao Akizuki, and the attractive yet mysterious 27-year-old woman, Yukari Yukino. Be prepared for some of the most memorable and breath-taking animation in an anime movie.


---
---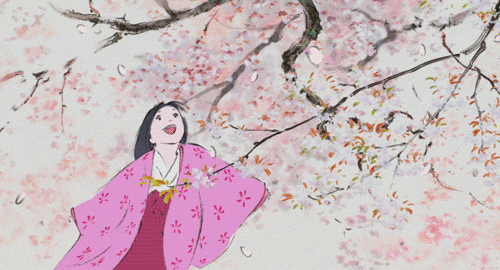 It seems like Studio Ghibli could do no wrong when it came to producing some of the best anime movies of 2013. Here's another awesome historical anime by this seminal studio.

The Tale of Princess Kaguya is based on an ancient folk tale, and is given an art-style that is fitting. And this distinct artistic direction serves a purpose, the sketch lines seem to have a character all of their own and will entrance you during key points in the story.


---
---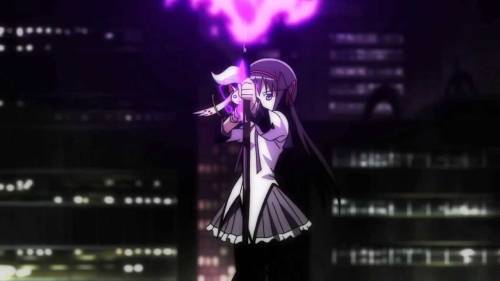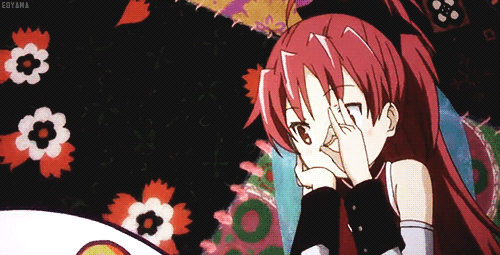 The Madoka Magica series has its fair share of faithful fans. And it's good to know that they're treated to an excellent installment as far as anime movies are concerned.

It's visually impressive, with some tight editing and scenes which are trippy as hell. More importantly, the magical girl fight scenes are some of the best in the genre. Just keep your wits about you, as the ending will shake you to the core!


---
---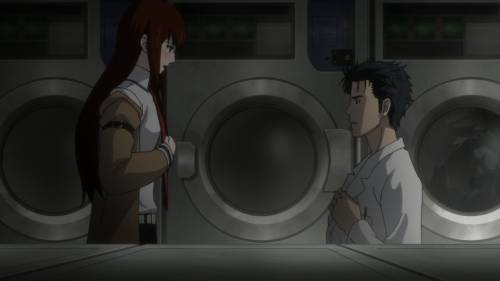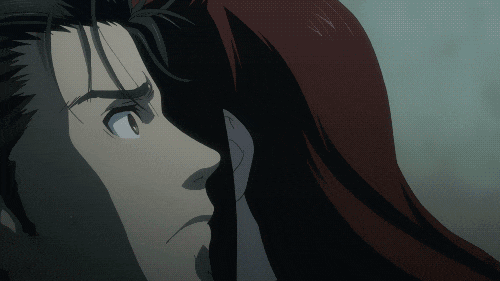 Could an anime movie adaptation ever live up to the excellent Steins;Gate TV series? Well, that would be a tough act to follow but the creators of this theatrical release have done a commendable job.

Our favorite time travelling scientists, Rintarou Okabe and Kurisu Makise return for another gripping adventure. If you can keep up with plot complexities, then you'll be treated to one of the best sci-fi anime movies released during 2013.


---
---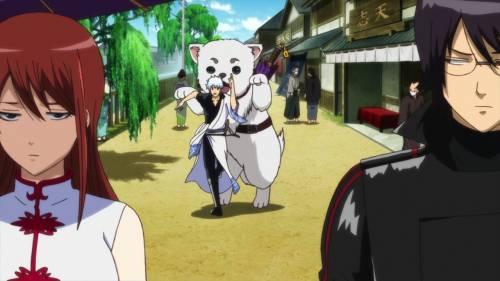 If you're a newcomer to the Gintama series, then this is probably not the best place to start. But if you're a longtime fan, then this movie installment will make you very happy indeed!

You're guaranteed a bloody good time, as the comical situations and badass samurai action you've come to enjoy are in full effect. And once again, Gintoki will have his friends to help him when the going gets tough.

Are Gintama fans biased as all hell? Maybe. But there's got to be some truth to this movie's 9.10 rating. Right?


---
Anime Movies 2013 Honorable Mentions
---


Just can't get enough of all these ace anime movies released during 2013. Here are a few more to keep you watching anime through to the wee hours of the morning!


---
---

For those that can't get enough of the Code Geass universe, then you'll be glad to know that there's a movie adaptation here that's worth getting excited over. While it's a bit light on story, it more than pulls its weight with some phenomenal mecha action scenes and high production values.
---
---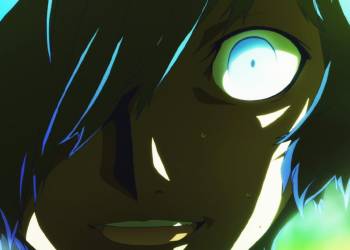 Fans of the highly acclaimed JRPG have reason to celebrate. Here's an anime movie adaptation which is fairly faithful to the source material. Just don't expect much of the school life elements to be found here. The focus is squarely on the relationships between the key characters, as they fight their way up the Tartarus tower.
---