Mature Anime for a Mature Audience
---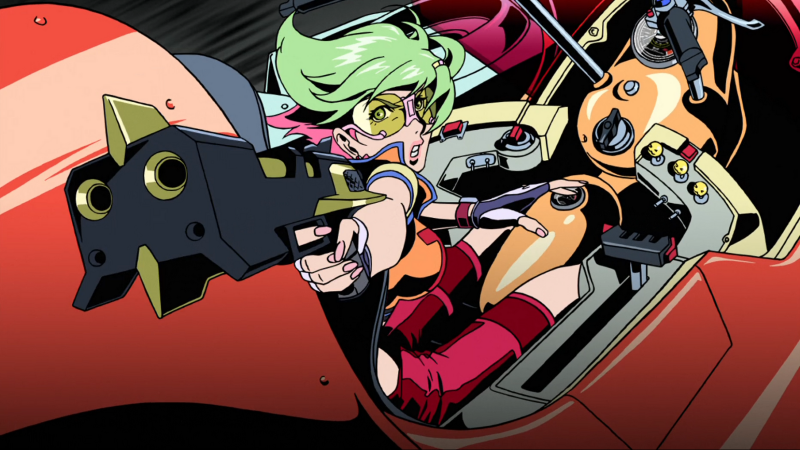 When it comes to mature anime, we're certainly spoiled for choice. The anime industry has never shied away from horror, gore, violence, nudity and depictions of sex. More importantly, the anime industry has never balked at venturing into psychological dramas and artier fare, which can only be appreciated by a more mature audience.
And while the anime in this list is aimed at an older audience, younger anime fans have a lot to look forward to once they come of age. The recommendations here are a mix of popular, underrated and hidden gems. However, they're all stand out titles that are worth checking out.


---
---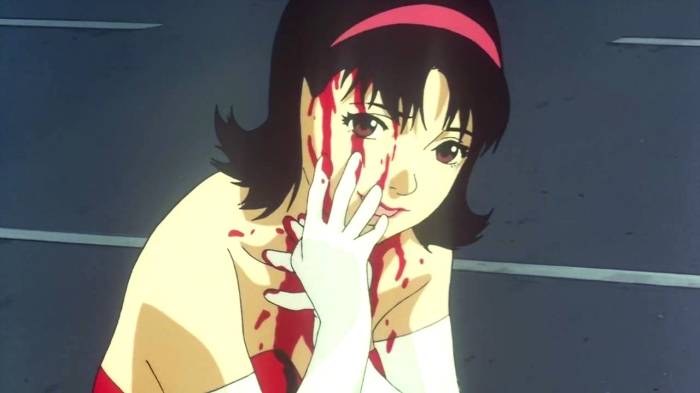 One of the true masters of mature anime is non-other than Satoshi Kon. Unfortunately, this brilliant director left this world way too soon, but his work lives on and continues to fascinate us.
Perfect Blue is one of the very best psycho-dramas, and certainly holds up well when compared to Hollywood and European art-house films in the same genre. Furthermore, Mima Kirigoe entrances and shakes us up as she delves into the darker side of her psyche.


---
---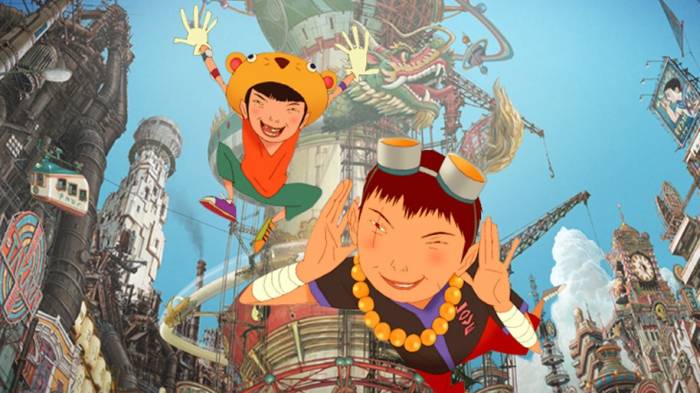 Tekkonkinkreet stands apart from other anime on so many levels. For one, it's directed by the American-born Michael Arias who brings along his own unique vision. Secondly, the British electronic music duo, Plaid, created the soundtrack which is both sublime and experimental.
At its core, Tekkonkinkreet feels very indie but with high production values. This is definitely one for more adventurous and eclectic anime fans.


---
---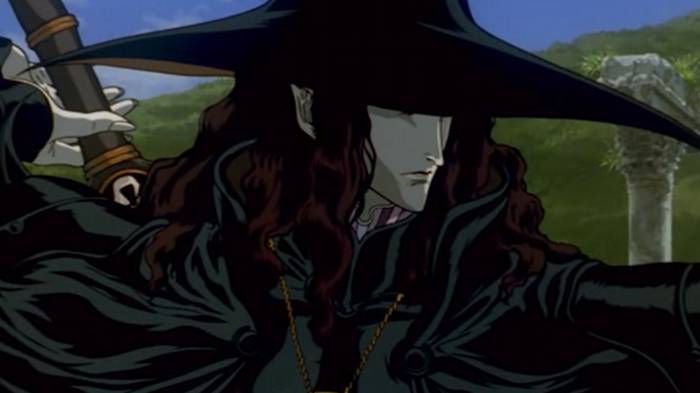 What makes for perfect Friday night entertainment? Well, how about kicking back with a big bowl of popcorn and an action-packed vampire epic?
Vampire Hunter D: Bloodlust and its prequel from 1985 - Vampire Hunter D - should really be watched back to back. Not only are they both excellent anime with just the right mix of gothic flair and heroism, but are incredibly re-watchable. And it doesn't hurt that D is one of the most visually appealing male lead protagonists ever!


---
---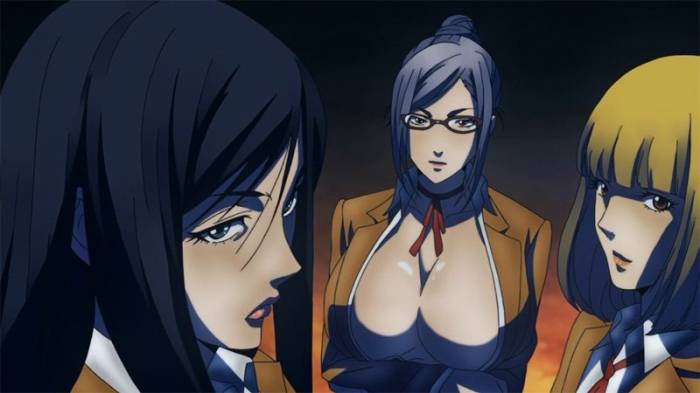 Some of the best mature anime like to both entertain and disturb their audiences. In this regard, Prison School doesn't disappoint one bit!
When a group of five boys are admitted to an exclusive all-girls boarding school, that's when things truly take a strange turn. These unruly boys decide to take peek inside the girls' bath, but are soon punished in unimaginable ways. At least the punishment is administered by the ultra-sexy girls of the Underground Student Council - Mari Kurihara, Meiko Shiraki and Hana Midorikawa.


---
---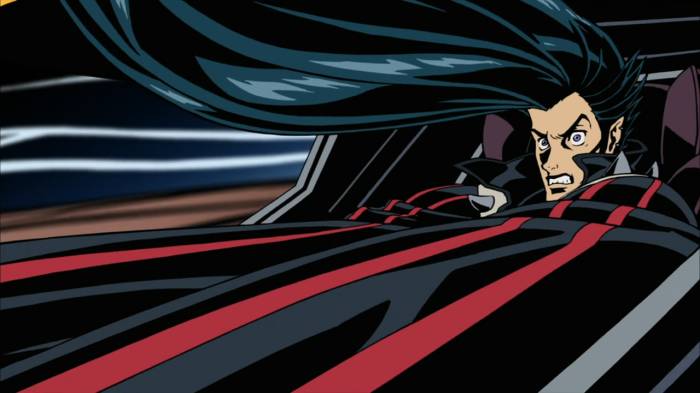 While there are several high-octane racing-themed anime out there, few do with so much style and panache as Redline. The over-the-top character designs, bold art style and silky smooth animation will blow you away!
Will you be able to keep up with the talented racer, JP, or end up swooning over Sonoshee McLaren? Redline offers many delights for anime enthusiasts.


---
---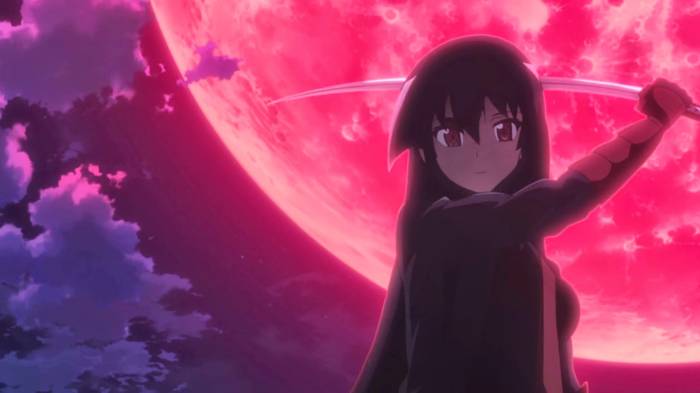 We watch mature anime for a number of reasons, one of which is to expose ourselves to more violent and edgier stuff. Thank goodness, Akame ga Kill! gives us reason to revel in a universe filled with assassins and brutal conflicts.
Another big reason to check out Akame ga Kill is to fawn over Akame's awesome sword skills; she slices 'n dices like nobody's business.


---
---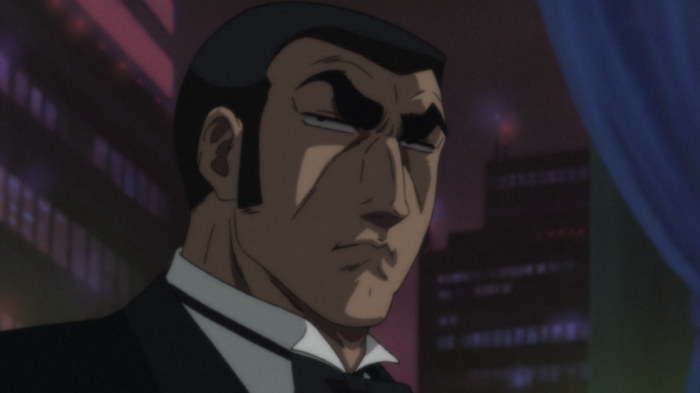 Duke Togo is a total badass, and as manly as they come. Step aside, 007, you've got some real competition!
He goes by the name - Golgo 13 - the mysterious agent who specializes in contract assassinations. More importantly, he always accomplishes his goal with his trusty customized M-16 rifle.
The Golgo 13 TV series from 2008 boasts smoother animation to the still brilliant, albeit dated-looking Golgo 13: The Professional.


---
---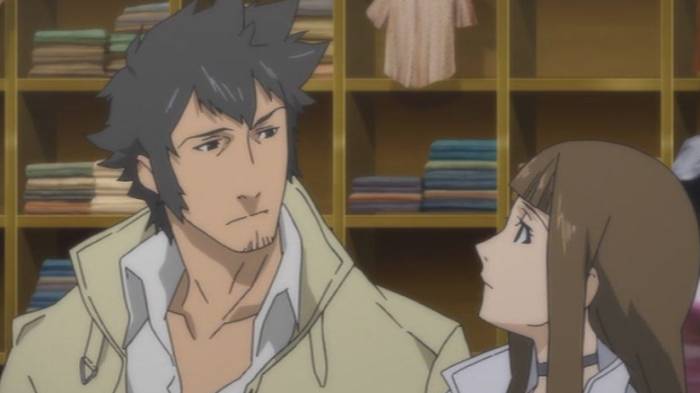 Speed Grapher brings forth some uniquely cool ideas, which should intrigue any fan of mature anime.
We're introduced to Tatsumi Saiga who's a talented photographer. However, his skills reach a whole new level after receiving a kiss from Kagura Tennouzu. He's now able to set off explosions of anything he photographs – talk about explosive photography!


---
---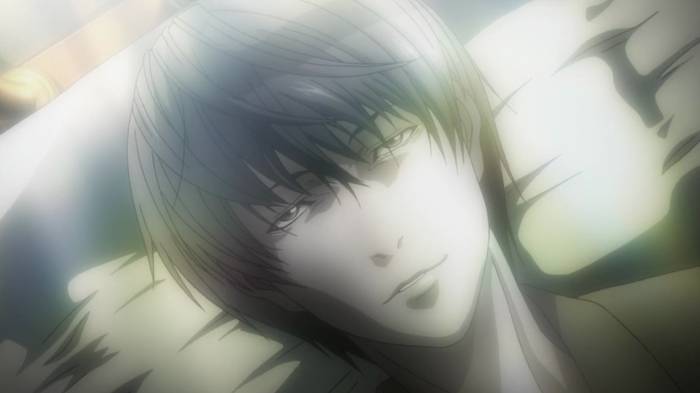 Are you in the mood for something a bit more substantial, and intellectually stimulating? Then you might want to look into the Aoi Bungaku series, which consists of six tales based on Japanese literary masterpieces.
These six stories transport us to different universes and eras. We witness a caustic world of a depressed and drug-addicted youth, to a modern re-telling of a Greek tale and even the depths of Hell realms. Definitely a series that will keep you pondering long after the credits have rolled!


---
---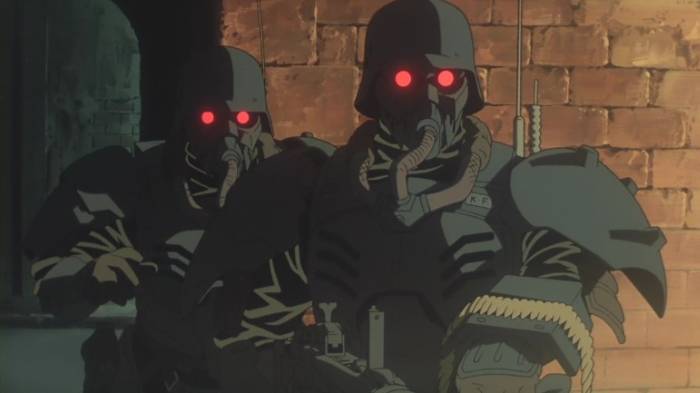 Jin-Roh received a lot of hype when it was released. And some of that hype is certainly warranted considering the pedigree of the key production staff. Directed by Hiroyuki Okiura, created by Mamoru Oshii and music by Yoko Kanno is enough to get anime fans excited.
So yeah, Jin-Roh is a class act through and through. The richly detailed backgrounds and fluidly animated characters will keep your eyes glued to the screen. However, it's the deep and mature story which elegantly depicts human relations under an authoritarian paradigm that's truly enthralling.


---
---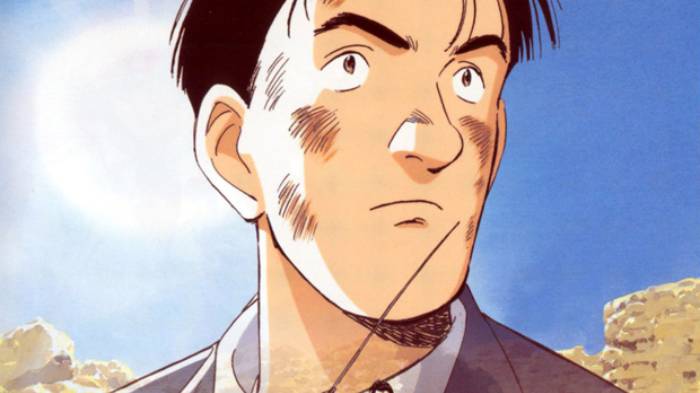 Most of us wouldn't consider insurance fraud investigations to be particularly intriguing. Yet there's an anime that revolves around this matter, with enough action, adventure and mystery to keep us fixated and wondering what'll happen next.
The lead protagonist, Taichi Keaton is a jack of all trades who adopts a variety of roles throughout the series. He's a SAS veteran for the British Military but now spends his time as a lecturer and investigator, while studying archaeology. He's sure to have quite an interesting CV.


---
---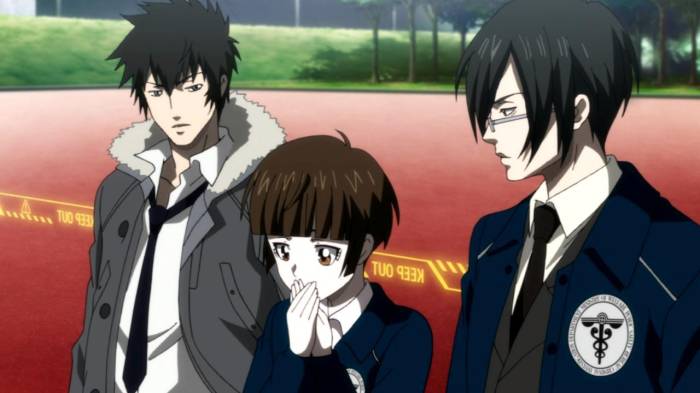 Are you craving a mature cyberpunk series, and have already watched every single Ghost in the Shell anime? Well, you're in luck; Psycho-Pass is bound to scratch that sci-fi itch you've been having lately.
Psycho-Pass transports us to 22nd century Japan, which utilizes a system where every citizen is analyzed for their propensity towards criminality. Akane Tsunemori is a model citizen who decides to join the police, as she's passionate about enforcing justice.


---
---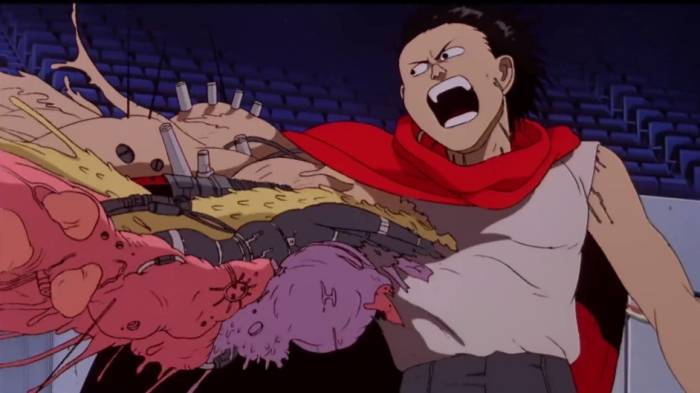 It doesn't matter how many years pass since its initial theatrical release – Akira still remains one of the best mature anime ever made. There just seems to be a timeless quality to this post-apocalyptic masterwork.
And there are way too many memorable moments to comprehend. The neon-lit cityscape of Neo Tokyo, Kaneda whizzing through the streets in his cool red bike and Tetsuo's grotesque transformation are engrained in our visual cortices forever!


---
---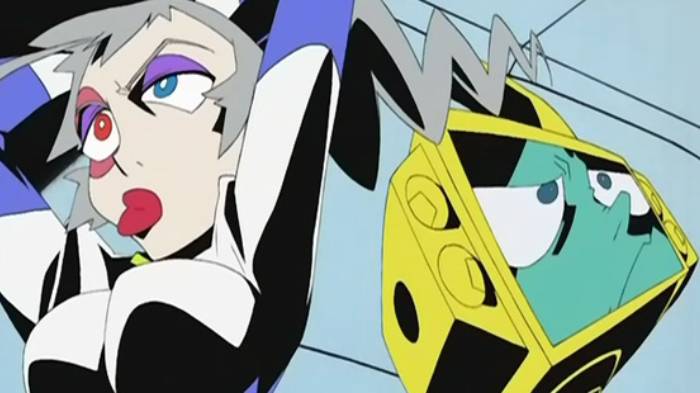 Ever wish there was less CG in anime, or that we could return to a time when anime was completely hand drawn?
Dead Leaves was produced using hand drawn animation, during an era where digital animation has become commonplace. And similarly to Redline, the art style here is unique and bold while looking like no other anime.
The hyper-kinetic action sequences are breathtaking, as the two incarcerated outlaws Pandy and Retro attempt to escape from the prison facility. This is an underrated gem that doesn't take itself too seriously.


---
---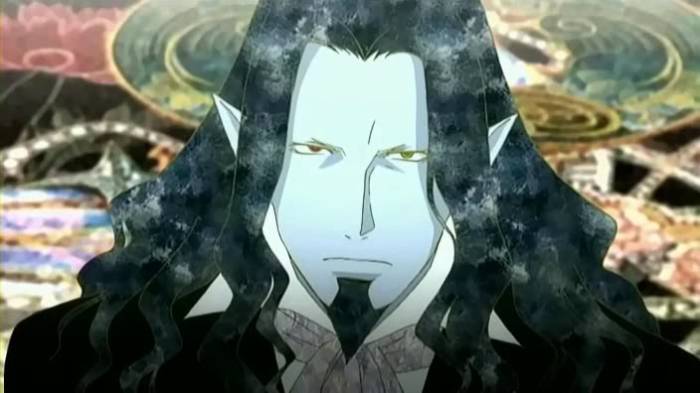 The majority of anime in this list are visually striking. Yet, we may have discovered the most aesthetically elaborate anime of the lot. Gankutsuou is a feast for the eyes, demonstrating the power and creativity of digital animation in the right hands.
Based on the 19th century French novel, The Count of Monte Cristo is a mature and tangled tale about upper class Parisian society and revenge!


---
---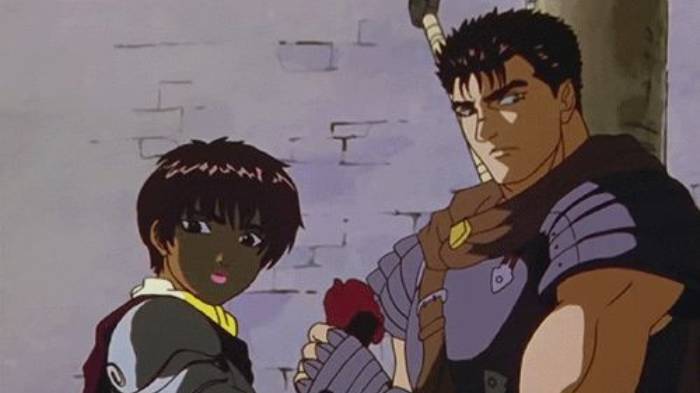 Guts is one of our favorite swordsmen. He's stoic and strong and will fight relentlessly to accomplish his assignments. But we also enjoy watching how his relationship with Casca and Griffith unfold as the series progresses.
What else makes Berserk such a winner is the way a fantasy-themed anime, combined with a high-level of violence still manages to engage the grey matter.


---
---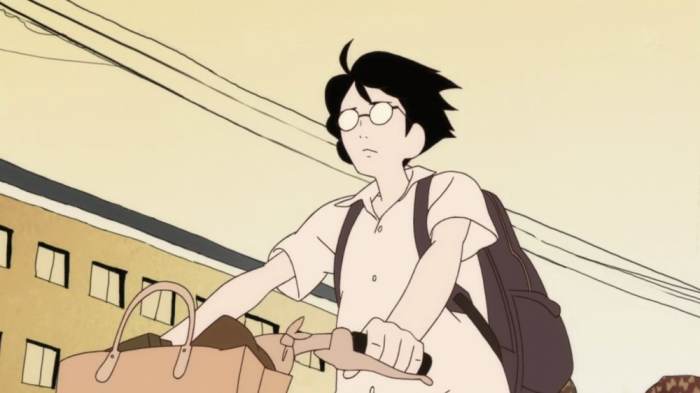 The Tatami Galaxy is an anime out of the left field. However, that's welcome considering how original it is. We're treated to a surreal romance drama that's unlike anything out there!
Watashi is a college student who anguishes about how he's living his life. He wishes things were different, and he might just be able to change the course of his life after he's lunged through the space-time continuum.


---
---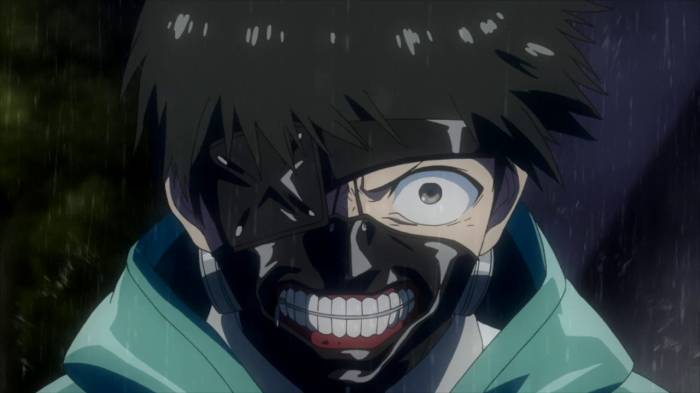 Tokyo Ghoul is based on Sui Ishida's smash hit manga. And it's not difficult to figure out why it's so massive. A universe where horrific ghouls inhabit Tokyo amongst human beings is, certainly a compelling concept.
Witnessing the transformation of Ken Kaneki, from a shy college student into a badass half-human/half-ghoul is sure to cause heart palpitations.


---
---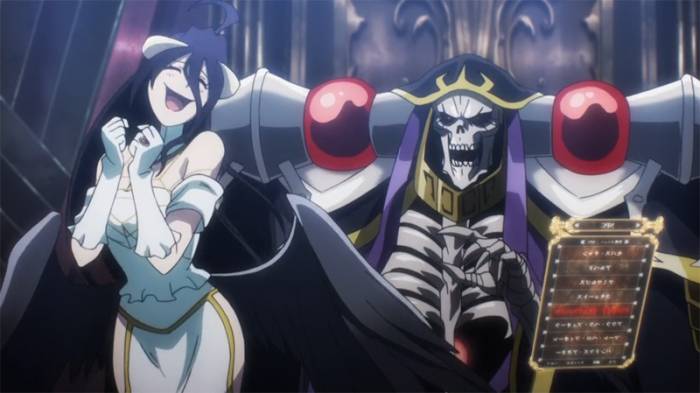 Just imagine the horror of being transported and stuck inside your favorite video game.
...
Okay, that doesn't sound like such a bad idea (especially if your favorite game happens to be Dead or Alive Xtreme Beach Volleyball). Still, if you happen to be Momonga, an accomplished guild master, this might even be a sweeter deal than you first imagined. He takes control of the situation in his Undead form and becomes the ruler of Nazarick. And on top of that, the beautiful Albedo is smitten with him, and fights for his affection with Shalltear, a loli vampire.


---
---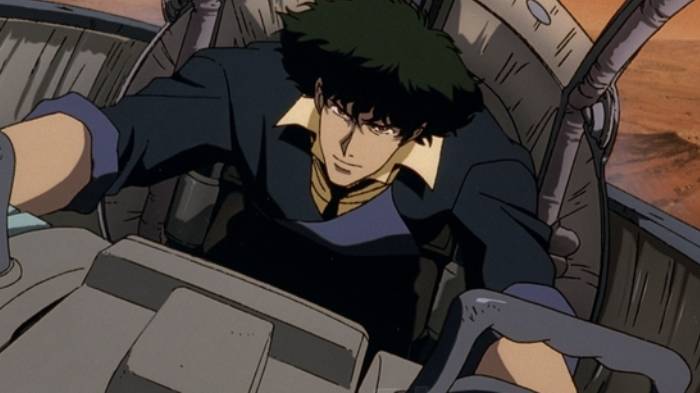 Back in the late 90's, the Cowboy Bebop TV series set the anime world on fire! It stood apart from other space-themed anime due to the liberal implementation of mature elements throughout the series. Therefore, it was inevitable that a theatrical anime would subsequently be released.
Spike Spiegel, Jet Black, Faye Valentine, Edward and Ein return for another stellar adventure. Only this time, they face an insane adversary - Vincent Volaju.
Will our favorite space cowboy put an end to this terrorist's evil plans?


---
Mature Anime Honorable Mentions
---


There are just way too many awesome mature anime out there - here are a few more recommendations!


---
---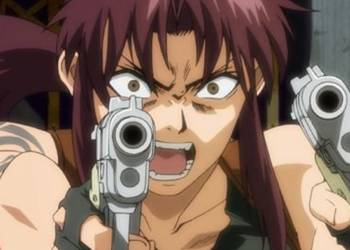 Revy is a ruthless killer who is extremely trigger-happy, and one of the key members of the Black Lagoon. This mercenary group operates out of Roanapur - a city in Thailand riddled with vice.

Mature themes and unrelenting violence are key traits of this series.
---
---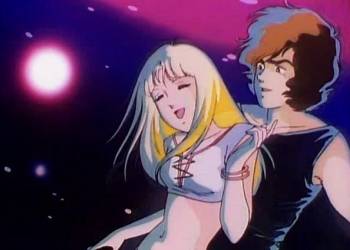 Wondering what mature anime was like back in the early 80's? Crusher Joe is a space adventure with some intense action and mild nudity thrown in for good measure.
---
---

Bean Bandit is a courier for hire, who works together with Rally Vincent to shuttle clients and goods. The high-octane racing sequences are incredibly cool. However, the tasteful nude scenes are geared towards mature audiences.
---
---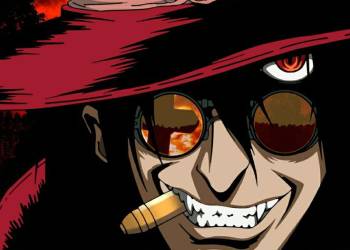 Watching the powerful vampire, Alucard annihilate other vampires and supernatural entities can be a jarring experience. There's plenty of blood-letting here; it's definitely not an anime for kiddies!
---