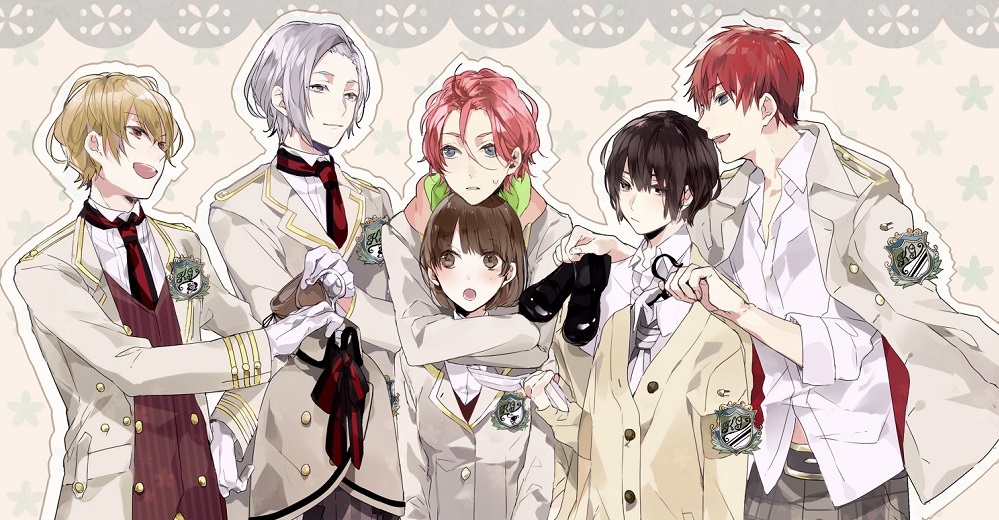 Check out this beautiful reverse harem scene from the visual novel Zettai Kaikyuu Gakuen!


Reverse harem anime are not your ordinary love stories. As you probably got from the name, reverse harem anime are the total opposite of harem anime. Unlike in regular harem anime where girls fall head over heels for the male lead character, reverse harem anime show a different story where the guys show off to catch the attention of the female lead character in order to win her heart.

Moreover, an anime is only considered to be a reverse harem anime when there are three or more male characters who are in love or vying for the affection of the female lead character. You may think it's bizarre, but how bad can it be? As they say, "the more the merrier!"... right?
---
Get ready to fall in love with these 15 reverse harem anime!
---
---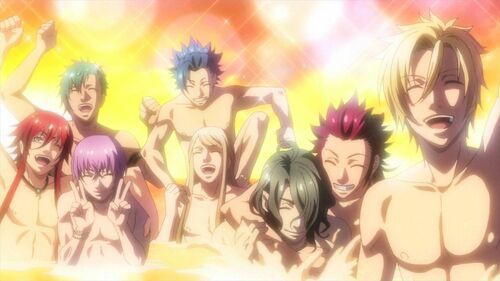 Oh my god... I mean gods! Still young and naive herself, Yui never could've imagined she'd be tasked with teaching anyone, especially heavenly beings. Life's lessons are some of the most complex of all, but if Yui ever wants to make it home, she's going to have to show these attractive gods what it means to be human.
---
---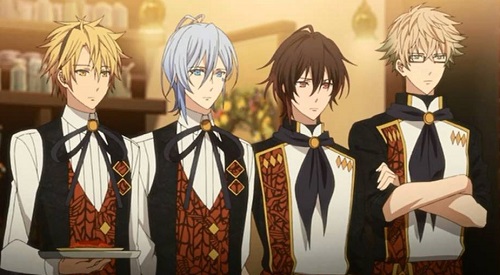 Imagine waking up completly empty with not a single memory from your past, not even your own name. The heroine of this mysterious reverse harem anime faces this very predicament. Not only that, she also has the bad luck of being surrounded by several handsome young men, each claiming to be her boyfriend. Suddenly amnesia doesn't sound so bad.
---
---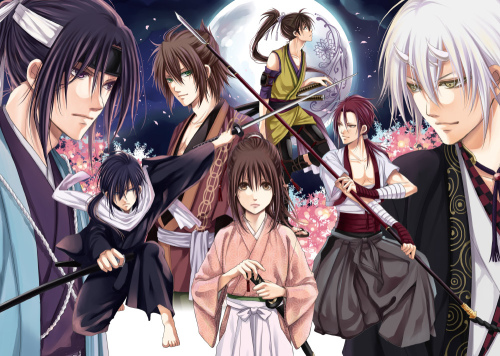 In hopes of finding her father, Chihiro sets off on a long journey all by her lonesome. But with such a pretty face, it was only a matter of time before trouble came knocking. Thankfully, some powerful samurai hotties came knocking as well. With some new travel buddies to keep her company, this journey is sure to be much more exciting than expected.
---
---
Confections are sweet but these boys' love for Sayuri is sweeter! Let's see who among these pâtissiers and pâtissier-wanna-be's will make their way to Sayuri's heart in Bonjour Sweet Love Patisserie.


---
---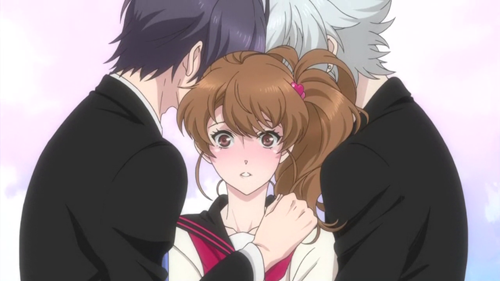 Having thirteen stepbrothers may be hard, but having them all fall madly in love with you is worse. The love story of Ema Hinata and her new harem of stepbrothers is extremely complicated, but overall, this is a perfect example of a reverse harem anime, sure to entertain.


---
---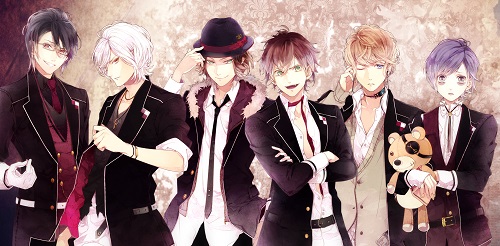 They are cold but definitely sweet. These sadistic brothers will definitely make your heart beat faster! Find out who among the Sakamaki brothers will win Yui Komori's heart and soul in Diabolik Brothers!


---
---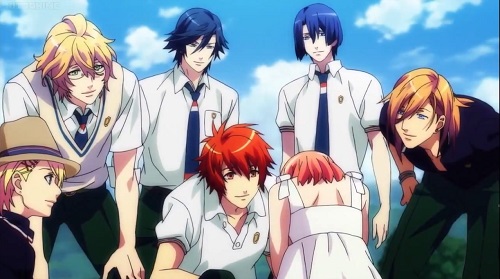 In order to fulfill her dream to become a successful composer, Haruka goes to study music at Saotome Academy. However, as she soon finds out, the road to success isn't going to be easy. Thankfully, she soon meets some new friends who help inspire her to achieve her dreams. But is it really only the sound of music that has touched Haruka's heart?
---
---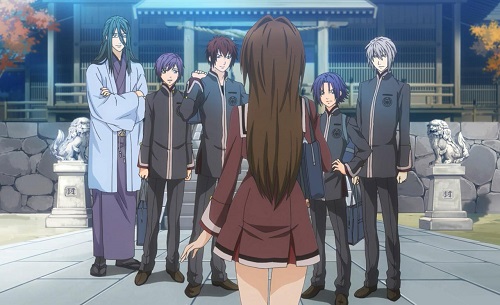 Remember when you were little and dreamed of becoming a pretty princess, and then having a knight in shining armor take you on an adventure of a lifetime? Tamaki's dream comes true times five, in the shape of five Guardians chosen to protect her. However, this fairy tale is a bit less whimsical than you'd expect. With the fate of the world in her hands, this soon-to-be princess has a long way to go before her happily ever after.
---
---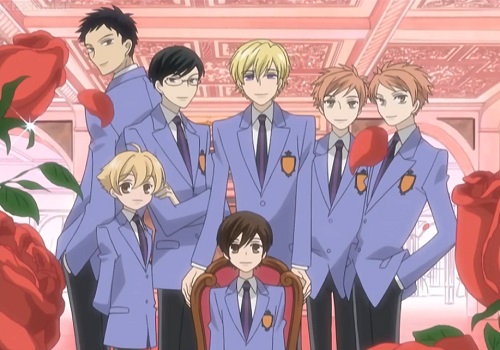 Mistaken for a boy, Haruhi Fujioka is forced to join the Ouran High School Host Club to pay off her debt - which was forced upon her when she accidentally broke a valuable vase in the host club room. But what will happen if the members of the host club find out she's really a girl? Well, reverse harem anime, that's what!


---
---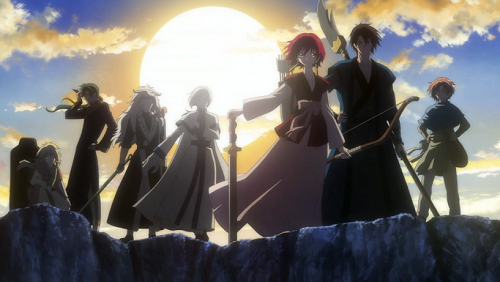 Princess Yona lived a luxurious life in the Hiryuu Castle, but when her father was murdered she was forced to leave the castle together with her childhood friend Hak. To be able to reclaim the throne and bring judgement to the people who killed her father, she summons the help of the four dragons. A story of family, friendship, and loyalty, Hak and the four dragons' devotion to Yona and her ideals will definitely move you!
---
---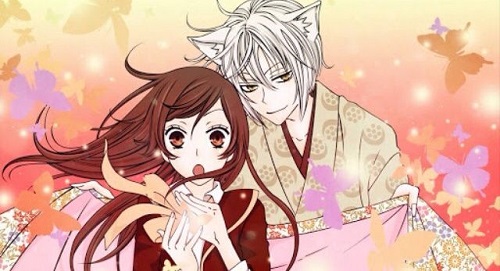 Earth has a new deity, and everyone is excited to meet her. Apparently, Nanami, the new earth deity is just an ordinary human girl. Will she gain everyone's trust as the new deity on earth? Or will she gain more than she expected? Find out more in Kamisama Kiss!


---
---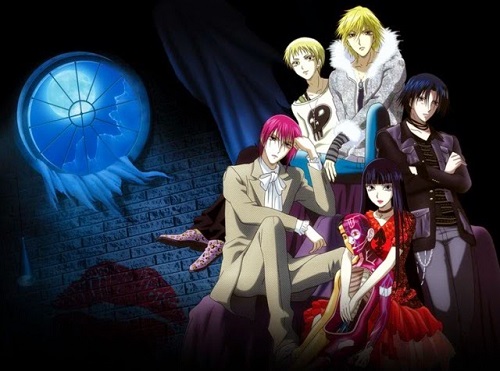 To help Sunako become a proper lady and overcome her social awkwardness, her aunt asked four handsome men for help in exchange for staying in her mansion for free. Will they be able to help Sunako bloom into a beautiful lady? Or will something else bloom along the way?


---
---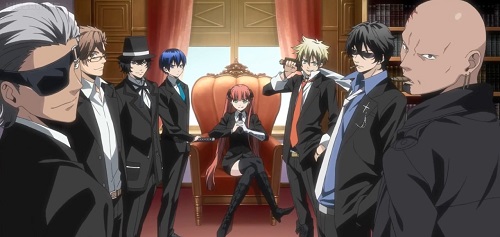 The head of Arcana Familia, the organization that serves to protect the island of Regalo, will be hosting the "Arcana Duello". As a reward to the lucky winner, he will have the right to become the new head of the organization. In addition to that, he will also have the chance to marry Felicita, the daughter of the organization's current leader. Who will win the battle and become the new head of the organization and Felicita's betrothed?


---
---
Although Kajika was born into a wealthy family, tragic circumstances changed her life forever. She was sent to live on a deserted island with only Mustafa (her leopard) with her. Years after, just when she thought she could finally live a normal life in Japan, her dear dad gave her the most shocking welcome home gift ever: orders to join his marriage game, with the purpose of finding her future husband among the three candidates he had chosen. Okay, this may seem incredibly unfair but... at least the candidates are super cute, right?
---
---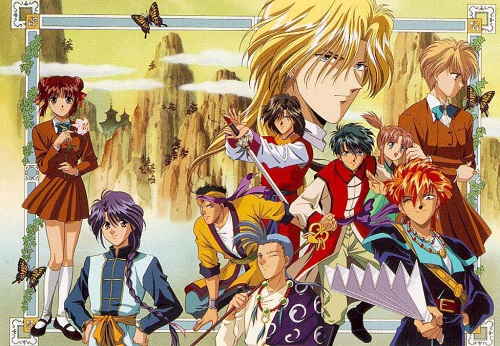 Miaka Yuuki is just an ordinary girl, but when she opened a mysterious book, she and her friend Yui were magically taken into a new world. There they became the priestesses of two rivaling nations. However, their journey in the mysterious world and accomplishing their duty to be able to return home is difficult. That's why they need the help of their respective celestial warriors. As their journey goes on, they became too attached to their new found friends. Will they still wish to go back home, or remain with the ones they love?
---
Did you like the list? Then hit up our Top 20 Best Harem Anime and Top 15 Best Harem Manga articles as well.
Also, don't forget to check out Harem genre page on MAL to find more of the best rated harem anime!