---
Adult Anime Challenging The Norms!
---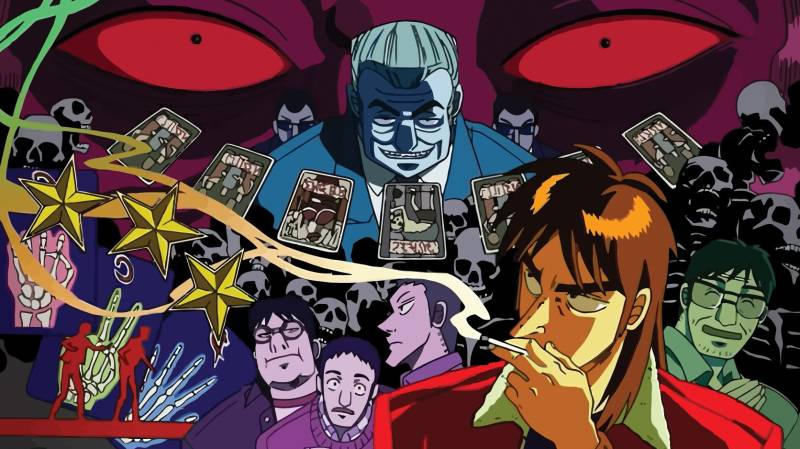 It took a while for anime to be accepted in western countries. While many kid-friendly TV series were aired as far back as the 70's, anime only started breaking into the mainstream consciousness around the mid-to-late 90's. But the genesis of a small hardcore fan base started developing about a decade earlier. Many of these fans were drawn to anime because it was everything that Western animation wasn't. It was far more violent, gory and sexually charged than anything they've encountered before.

Adult anime such as Devilman, Violence Jack, Shuten Douji, Crying Freeman, Mad Bull 34, Wild 7, M.D. Geist, Battle Angel Alita, Angel Cop, AD Police, Demon City Shinjuku, Wicked City, Bio Hunter, Urotsukidoji and Cyber City Oedo 808 gave us a taste of what a dynamic and varied medium anime truly is. Perhaps some of the anime mentioned are too dated, brash, and don't quite meet up to the standards of modern anime fans. But they certainly paved the way for greater things to come.

We're about to step into a brave new world and unveil the best adult anime of all time!
Note: We've defined 'adult' here to mean anime that is excessively gory, or otherwise with explicit themes that would make them unsuitable for children.
---
---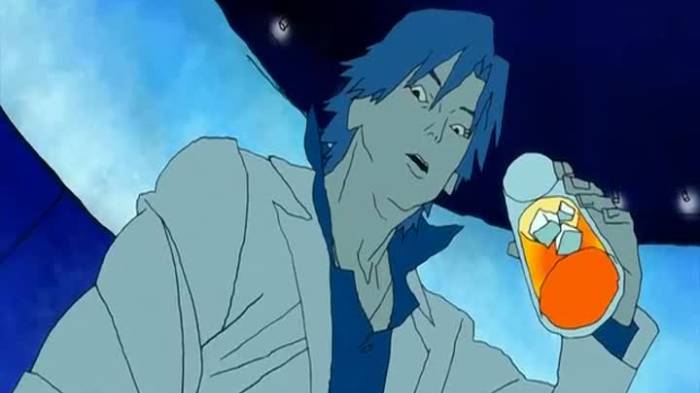 The first thing that you'll notice about Kemonozume is the unique art style. Maybe it's got a little something to do with the fact it was directed by the man behind Ping Pong The Animation. It treads the fine line between being stylistic, rough-looking and even a little trippy. Nevertheless, it's well-suited for the adult anime themes presented here.
The story revolves around a legion of cannibalistic monsters known as the Shokujinki who face-off against the Kifuuken - a group of beast-hunters. Toshihiko Momota is a swordsman for the Kifuuken, but his life becomes complicated when he falls in love with Yuka who happens to be a Shokujinki. Well, they do say opposites attract!


---
---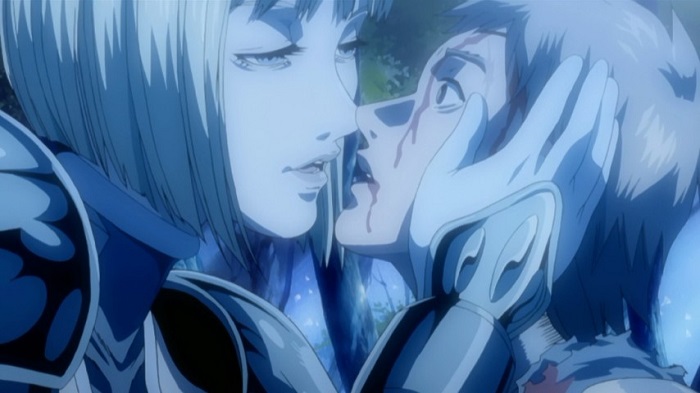 Most of us love Guts and the Berserk series. But it's always nice to encounter an adult anime with a similar high fantasy setting and a badass lead female character for a change. Enter Clare who's as tough as they come, as she embarks on a violent and bloody path of revenge!


---
---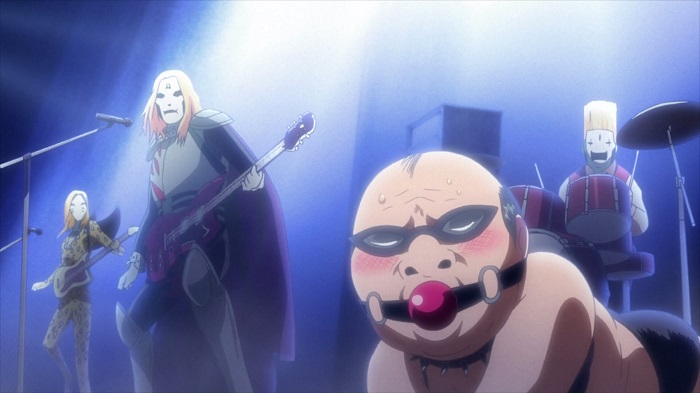 One thing that was missing from the anime scene was an irreverent and completely over-the-top death metal epic!
Krauser's on-stage antics are downright hilarious and vulgar. If you can hang tough in the mosh pit then this is the right adult anime for you. The slick animation and rocking tunes don't hurt either.


---
---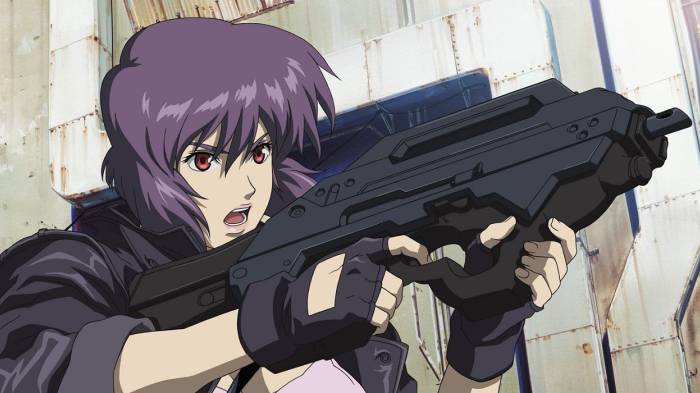 Major Motoko Kusanagi and Batou make for a formidable combo that always gets the job done in a world filled with cyborgs, hackers and shady terrorist groups.
Ghost in the Shell: Stand Alone Complex may not be the goriest or most violent adult anime here. Nevertheless, it boasts one of deepest and cerebral sci-fi stories ever conceived. This one's aimed at an adult crowd that appreciates a bit of hard science with their action.


---
---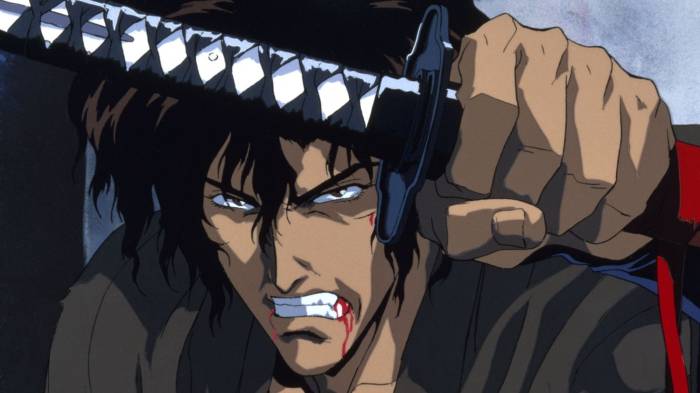 Yoshiaki Kawajiri has created some of the most notable adult anime for Madhouse. His cool style consists of film noir influences, manly chiseled lead characters and gratuitous violent scenes which are unforgettable!
Ninja Scroll remains one of his most popular works, which helped to elevate the status of anime in the west back in the 90's. Jubei Kibagami fights like a madman but his battles are so well crafted that the end result is almost hypnotic.


---
---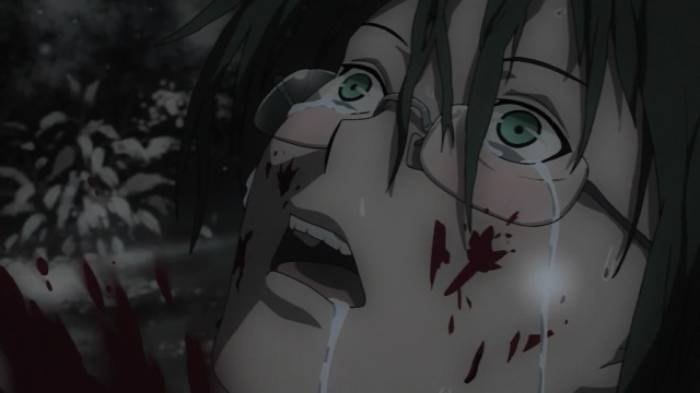 I think we've all wished we could be immortal at one point or another during the course of our lives. However, be careful what you wish for and all that…as things may not turn out as you'd expect. Rin Asogi who actually is immortal soon discovers that things aren't always peachy, especially when someone's hunting her down.


---
---

Kaiji Itou is a piece of work, and his life seems to go from bad to worse. This mulleted chain smoker and beer guzzler soon adopts another vice – gambling! And like any good adult anime, we're exposed to the sleazy characters and situations that Kaiji encounters. On one hand, we feel sorry for him. But on the other, this anime gives us the hard truth of where bad choices can lead - and it's an exhilarating, engaging ride the whole way through.


---
---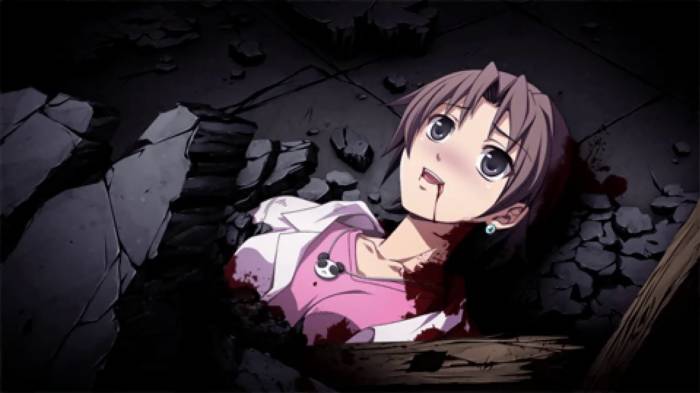 NEC's PC-9801 is a computer system which is revered by retro game collectors. The system is notorious for its Hentai-orientated games library, but also for a few notable cult-classics such as Corpse Party! Corpse Party is based on a horror visual novel which eventually received an anime adaptation.
We're treated to a story which involves a group of high school student who dabble in the occult. And as one would expect from such a scenario - all hell breaks loose!


---
---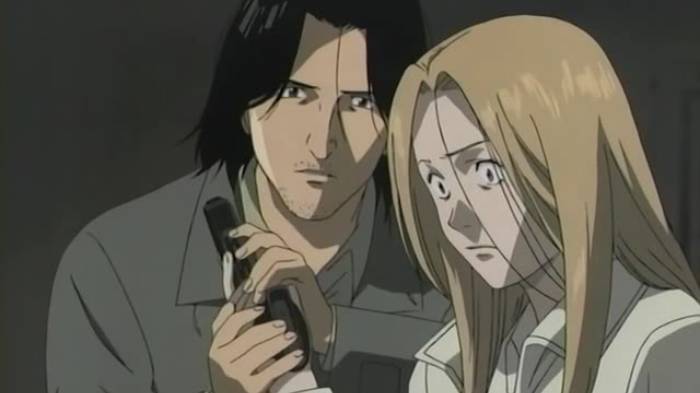 Naoki Urasawa is the much lauded and awarded author who is also responsible for the excellent Monster manga series. And the great news is that the anime pretty much lives up to the source material!
The story revolves around Dr. Kenzou Tenma who's forced to make a tough decision; either save the life of the town's mayor, or a young boy. He chooses the latter, but then all sorts of strange events begin to unfold. Did Dr. Tenma just open Pandora's Box?


---
---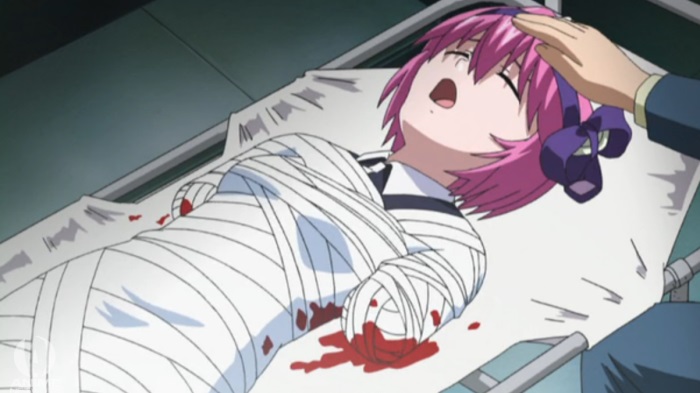 During the early 2000's, anime seemed like it was losing its edge. Perhaps, it was the predominance of CGI that gave every new series an incredibly clean look. Elfen Lied broke that mold, and showed the world that a modern anime could be just as crazy and fierce as adult anime shown on the Sci-Fi Channel late at night back in the 90's.


---
---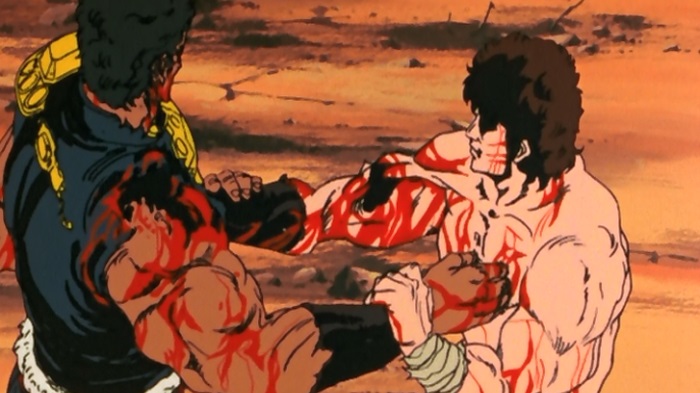 From the thrilling opening theme song, 'Ai o Torimodose!! – You Wa Shock' right through to the Kenshirou's bloody encounters and timeless one-liners, Fist of the North Star - is a shonen masterpiece bar none. Is it for adults then? You bet! It just isn't for the squeamish!
The Mad Max influence is strong in this one, but that's part of its charm. We're drawn into a post-apocalyptic world that could potentially materialize given mankind's propensity for war.


---
---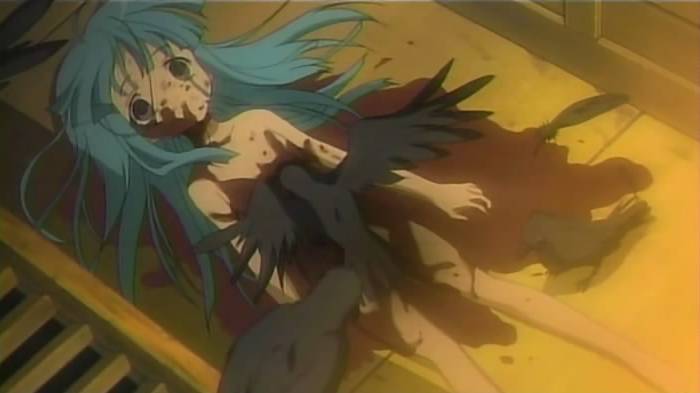 You'd think that an anime series with a cast of cute doe-eyed girls would be pretty light fare that could be enjoyed by the whole family. But looks can be deceiving as this is an adult anime through and through. Here, you're greeted to an extremely gory horror thriller. You'll never look at village festivals merely as harmless customs ever again!


---
---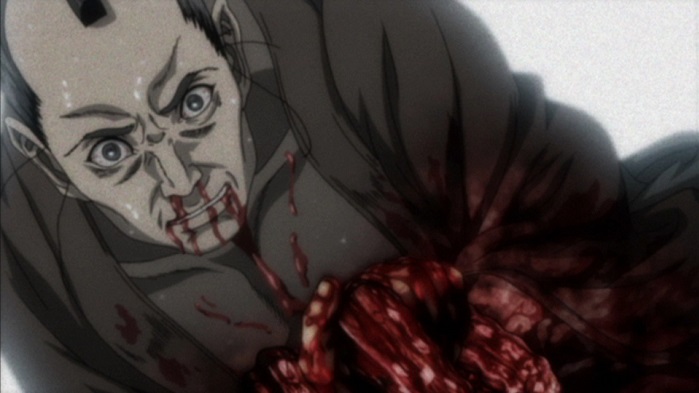 Perhaps you watched the Blade of the Immortal anime adaption of Hiroaki Samura's brilliant manga, but didn't feel that it met expectations. No problem then, Shigurui is a great alternative for those who still crave a hardcore seinen samurai epic.
Shigurui takes place during the Edo Era, which should entice history buffs. But it's the gallons of blood and gore that will keep those who are looking for a fun slasher satisfied.


---
---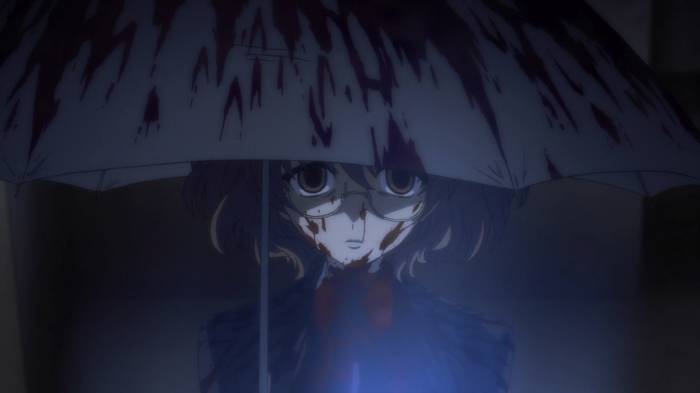 Are you in the mood for one of the most gruesome horror adult anime ever made? Then look no further than Another.
Kouichi Sakakibara is a teenage student who transfers into class 3-3 at Yomiyama North Middle School. However, there's something foreboding surrounding this class, the student body and the town in general. Kouichi is soon attracted to a fellow student, Mei Misaki, but will this lead him down a perilous path?


---
---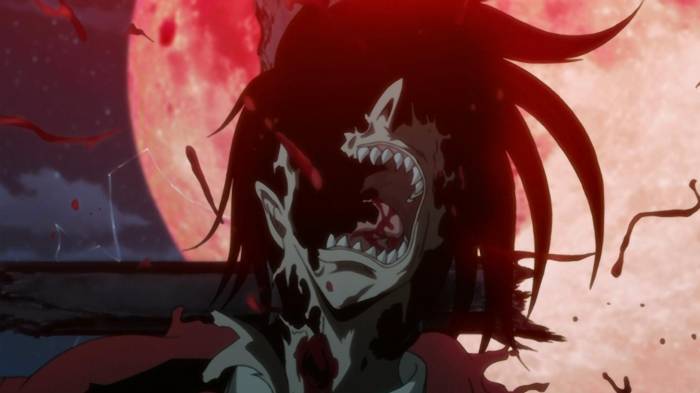 Let's be honest, anime is chock-full of vampire-themed series and it shouldn't surprise anyone if fans have become a bit tired of these. Fortunately, Hellsing Ultimate is a supernatural saga that will satisfy even the most jaded anime fan.
Alucard is the lead protagonist - a vampire who happens to fight his own kind. And boy, does he ever dispatch his antagonists with amazingly stylish bloodletting!


---
Adult Anime Honorable Mentions
---


So you've watched all of the above adult anime shows and still craving more. Here are a few more to satisfy that craving!


---
---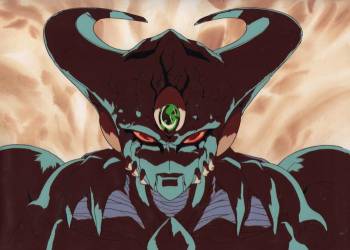 Genocyber is anime's answer to the B movie, and that's a good thing. What it lacks in production values, it more than makes up with unabashed violence. The raw brutality and ultra gory scenes are horrific, and work well with the cyberpunk theme.
---
---

In the mood for a space-themed adult anime? In that case, Terra Formars should hit the spot. A group of talented humans join the Annex Project and travel to Mars. However, they'll have to fight some scary mutant-cockroaches and avoid being mauled down by them.
---
---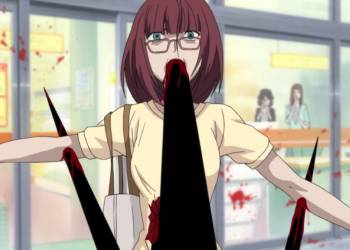 Saya Kisaragi leads a double life. She's an ordinary high school girl, but in the evenings she's out slaying monsters. Her sword skills are incredible, and she makes short work of the fearsome creatures she encounters. But will you be able to handle all the blood 'n guts on display?
---