Best Anime Movies of All Time
---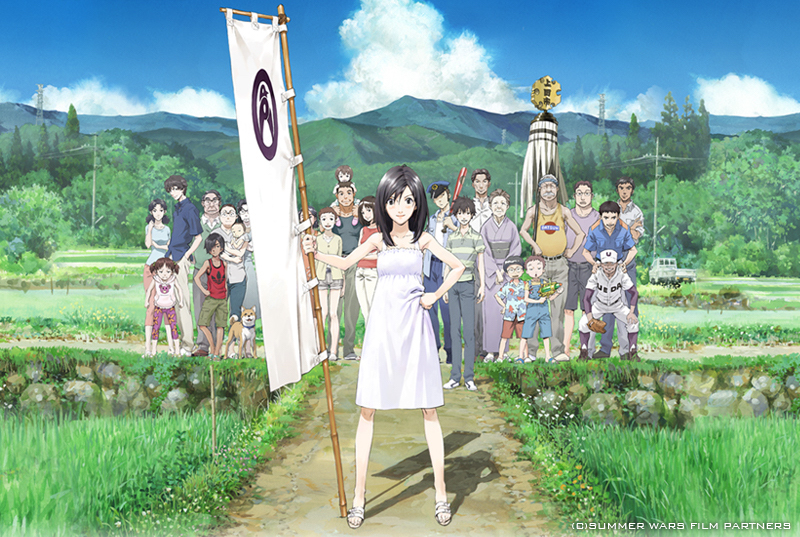 Just like live-action movies have masterpieces like 'The Godfather' or 'Citizen Kane' to hold up as the pinnacles of the medium, so do anime movies. Either due to critical/popular acclaim, or historical significance, these movies represent the best of anime.

Disclaimer: This article follows one rule - only one movie per director. This would prevent half the list from being Hayao Miyazaki films. With that out of the way, let's get started.
Let's Get Started With The Anime Movies List
---
MAL Score: 9.39, Ranked: #1
---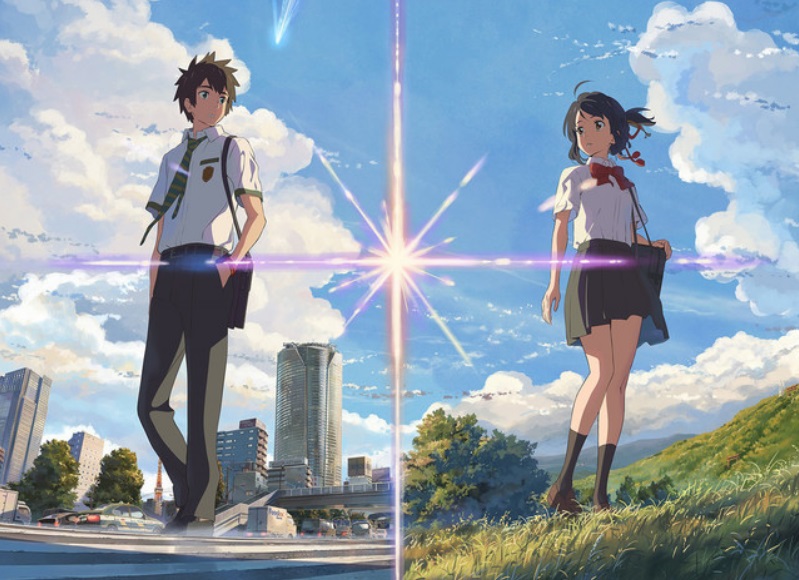 It may be very new, but the fact that Kimi no Na wa is already the #1 rated anime of all time shows what a phenomenon this new movie has been. While it covers a lot of similar ground to Makoto Shinkai's previous works (distant lovers, sense of loss, lots of clouds), this one is far and away his biggest success so far. It's already one of the biggest anime movies of all time in Japan by box office figures. Not bad by a director who started his anime directing career on a laptop in his office.


---
MAL Score: 9.07, Ranked: #12
---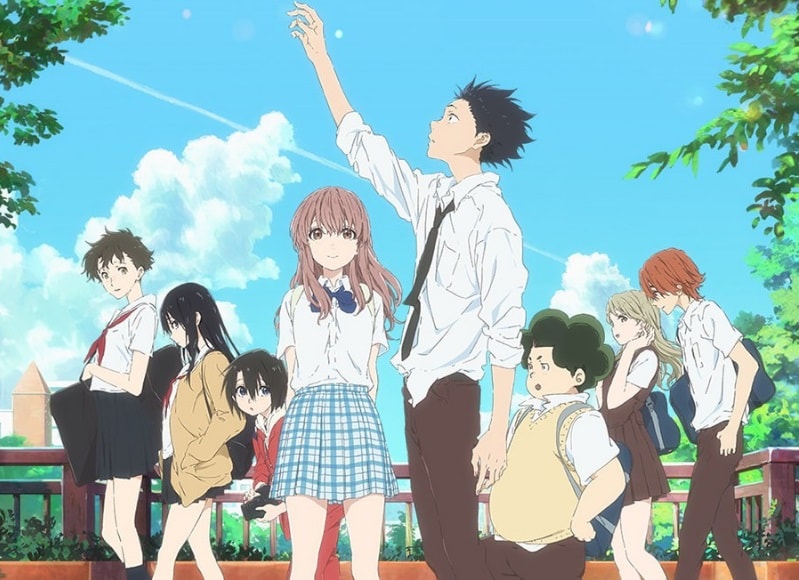 It's not just Kimi no Na wa that has been making waves in Japan. Kyoto Animation's adaptation of the critically acclaimed manga about a deaf teenager has been receiving massive acclaim in international movie festivals. It's already shot right up to the top 15 anime on MAL despite not having a general release yet and could possibly rise even higher once it does.


---
MAL Score: 8.93, Ranked: #15
---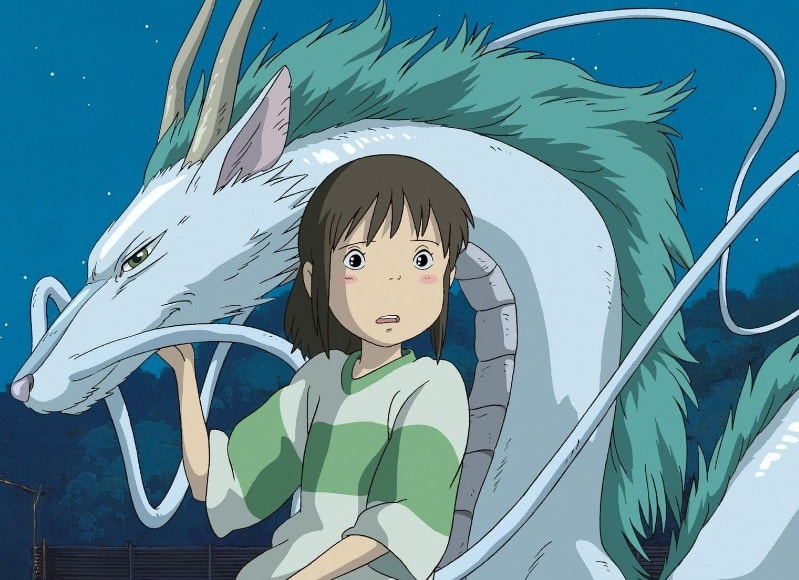 Might as well get the obvious one out of the way first. You could pick several Hayao Miyazaki films that wouldn't look out of place on any greatest anime movie list, or indeed greatest movies of all time. The fantasy epic Princess Mononoke. The childlike wonder of My Neighbour Totoro. My own personal favourite movie of his, Porco Rosso. In the end I went for Spirited Away, as it is the one that won the Academy Award after all, but I'm sure almost everyone reading this article will have their own favourite Hayao Miyazaki film.


---
MAL Score: 8.58, Ranked: #71
---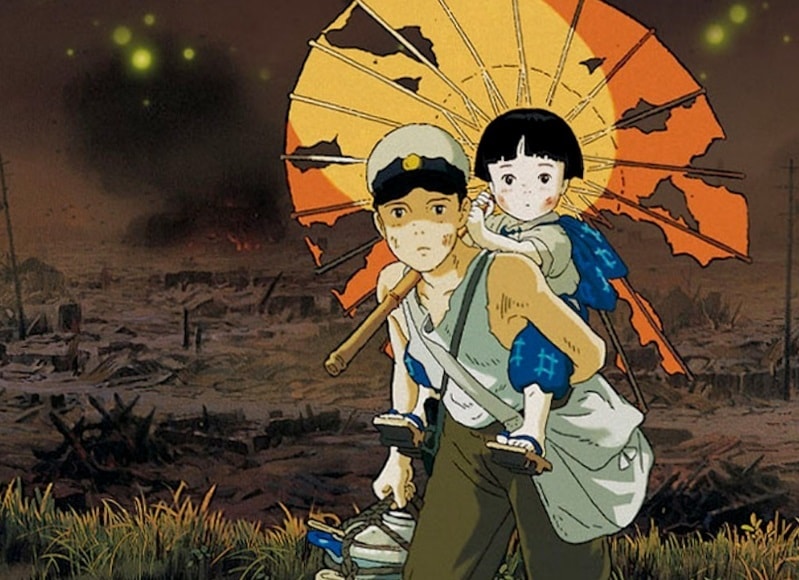 Although I have my rule of only one movie per director, that doesn't mean I can't pick another Studio Ghibli movie. Step forward the co-founder Isao Takahata and his tragic wartime masterpiece Grave of the Fireflies. Did you know in Japan this movie was shown alongside My Neighbour Totoro when they both came out in cinemas? Can you imagine going from the delight of Totoro then following that up with the clinical depression you will develop after watching Grave of the Fireflies?


---
MAL Score: 8.53, Ranked: #90
---

While it hasn't made as many waves as Your Name or even A Silent Voice, Classmates is a recent movie that has quietly generated a lot of critical acclaim and general success in Japan. Impressive from what's a relatively simple highschool romantic story involving two guys. Yup, one of the more successful anime movies recently has been a BL movie. What a fantastic world we live in.


---
MAL Score: 8.43, Ranked: #139
---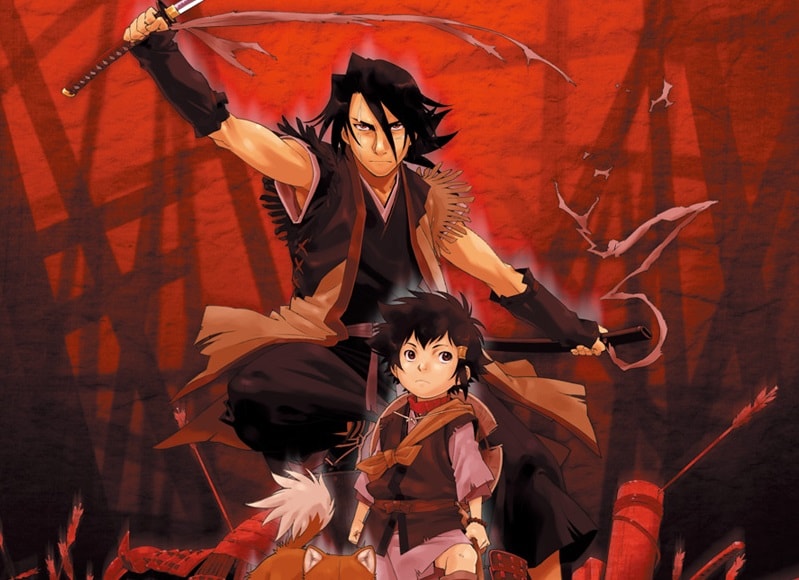 Sword of the Stranger is almost the perfect movie to show to someone who has only heard about anime in passing, has no real understanding of what it's like, but wants to watch something cool with samurais and awesome action. That sounds like I'm doing Sword of the Stranger a disservice, but the fact that it would give this hypothetical dumb-dumb that doesn't know what anime is a great first impression speaks to what an excellent work Bones did animating this movie.


---
MAL Score: 8.34, Ranked: #198
---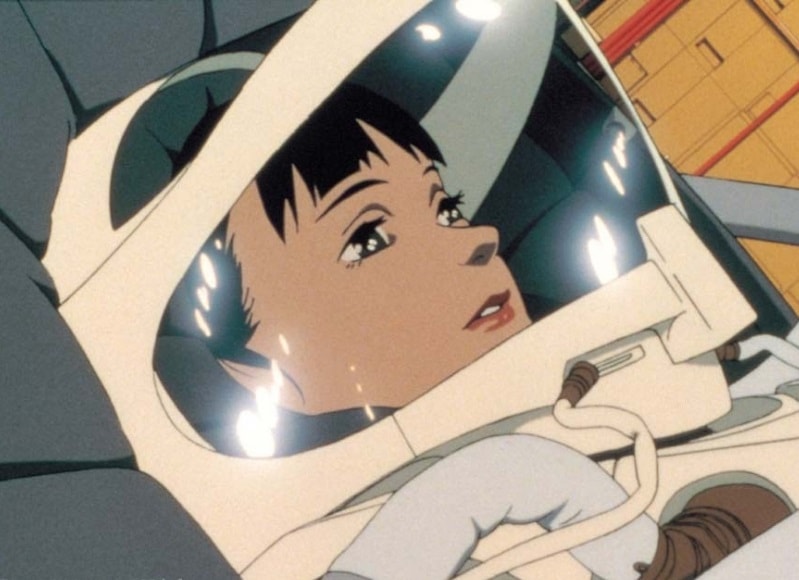 Satoshi Kon's filmography is tragically low but each one of his four feature films are fantastic in their own right. Much like Miyazaki, everyone will have their own favorite - whether you're into the psychological horror of Perfect Blue or the uplifting Christmas-y vibes of Tokyo Godfathers. I went with Millennium Actress because it feels like the most complete version of Kon's artistic vision. The story of the actress moving through time as she chases her dream is such a wonderfully produced piece that encapsulates everything Kon was trying to achieve in his films.


---
MAL Score: 8.35, Ranked: #189
---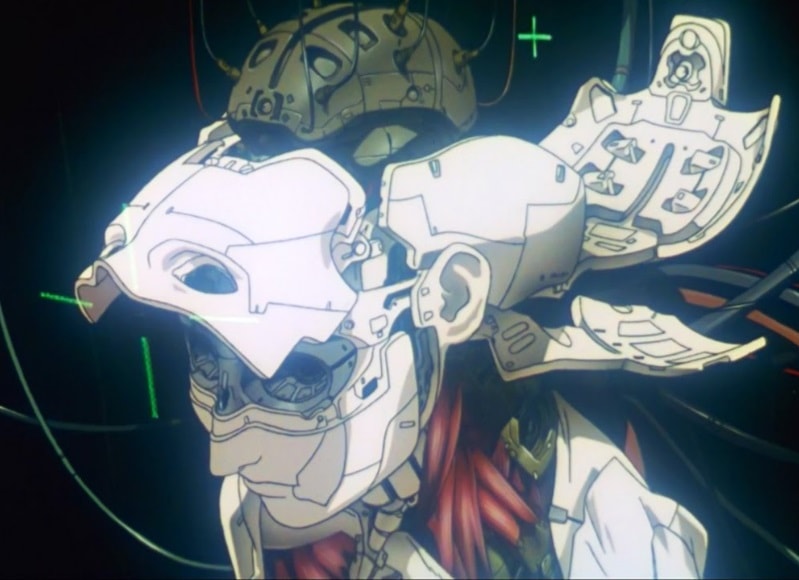 Speaking of movies which defined a generation, how about Ghost in the Shell? While it certainly took inspiration from previous cyberpunk books and movies such as Bladerunner, its vision of the future and how we envision the concept of self helped define an entire genre of literature for decades. Plus it has incredible cinematography with its iconic opening credits and classic shots of the Major falling from the side of the building and disappearing using optical camouflage. Let's hope that upcoming Hollywood movie does it justice eh?


---
MAL Score: 8.33, Ranked: #209
---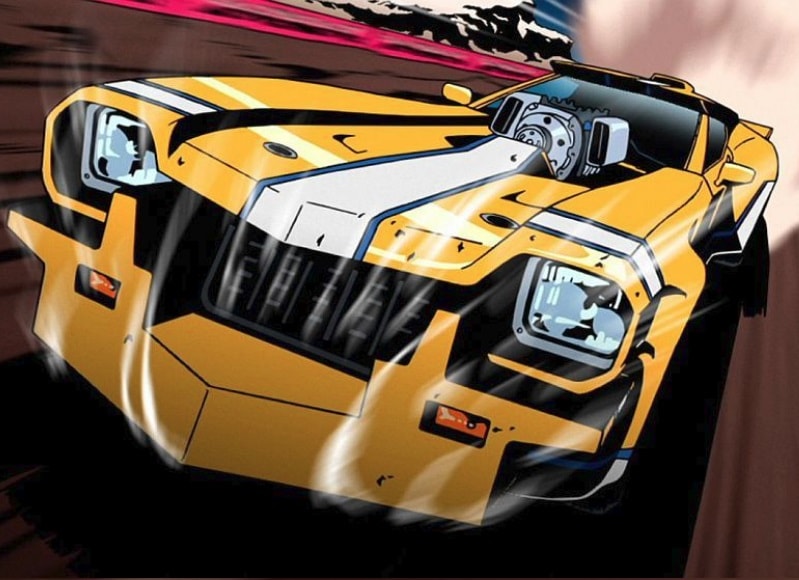 Redline is an accomplishment in style. The movie about super-powered future cars racing on the science-fiction equivalent of robot North Korea might not be too much to write home about in the plot department, but it makes up for that with the most thrilling races imaginable. The sense of style and use of music throughout gets your adrenaline pumping. It remains probably the single greatest accomplishment in animation alone that Japan has ever put out.


---
MAL Score: 8.33, Ranked: #209
---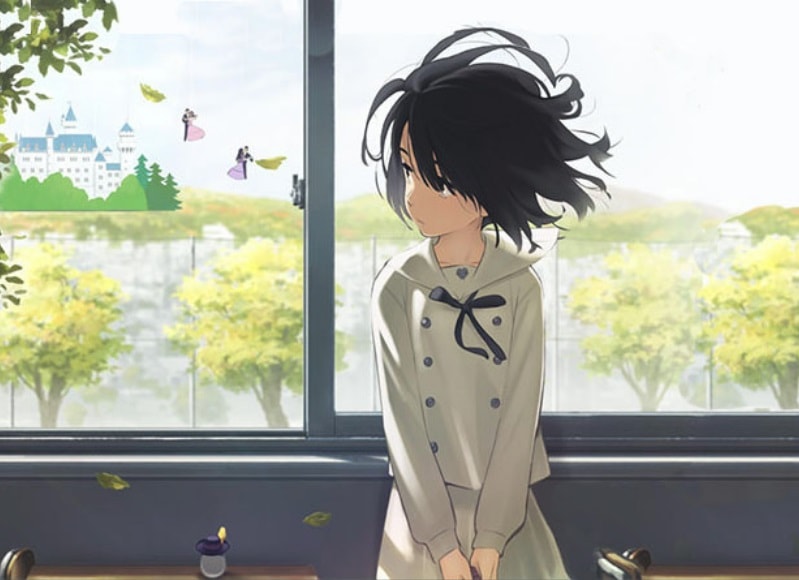 A few years after the staff made audiences bawl their eyes out with Ano Hana, Tatsuyuki Nagai and co. worked together on a movie they had dreamed up together. The Anthem of the Heart is touching and emotional and features a bunch of teenagers yelling their feelings at each other. Basically everything you might expect from the creators of Ano Hana.


---
MAL Score: 8.30, Ranked: #227
---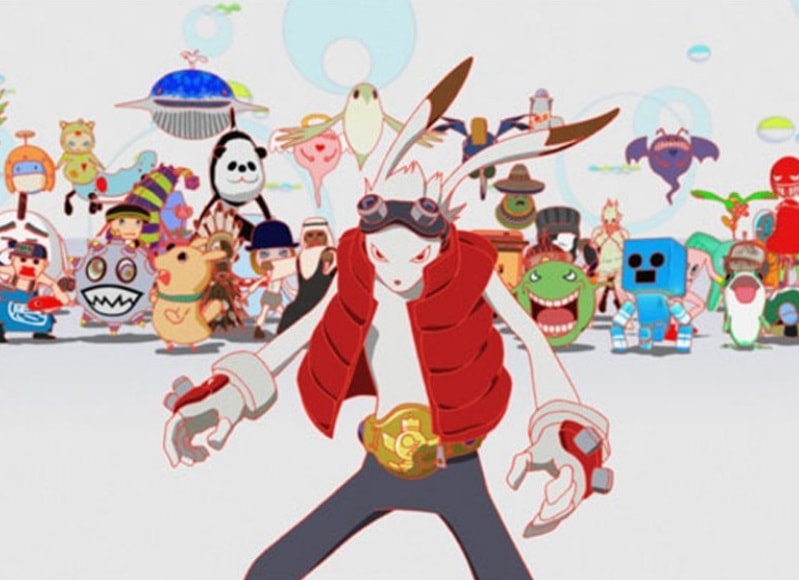 Summer Wars is the story about a guy spending time with a female friend's extended family and getting embroiled in a potentially world-ending disaster involving a social network. It's one half anthropomorphic cyber battles, one half uplifting story about the power of family. Sure, the director may have recycled the story he used for an old Digimon movie he directed, but don't let that take away from what a fantastic movie this version is.


---
MAL Score: 8.27, Ranked: #247
---

Masahiro Ando is another one of those indie directors, like Makoto Shinkai, who started with short movies and has been gradually working his way up. Time of Eve originally started out as a series of short, Asimov-inspired episodes about an android cafe, with only the smallest amount of pre-release hype around it. However it quickly gained massive critical acclaim and gradually gained more and more fans as word of mouth spread about this clever little series. The movie is the compilation of all these episodes, collected into one coherent tale about our place as humans in this new world.


---
MAL Score: 8.21, Ranked: #298
---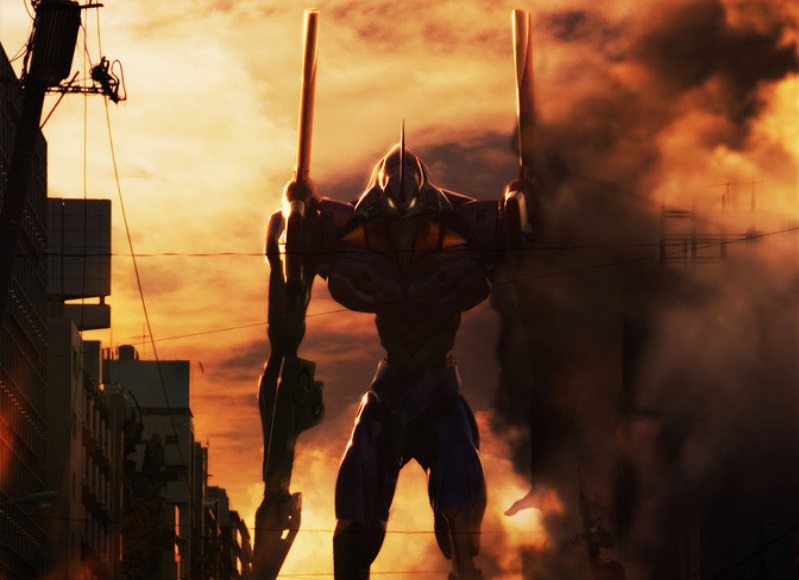 Neon Genesis Evangelion is the defining anime for otaku in Japan. Everyone has seen it and everyone has an opinion on it and everyone has a favorite girl who they will argue endlessly about. Evangelion 1.0 is a retelling of the story with brand-spanking new animation to re-introduce the world to this psychological mecha thriller, so an entire new generation of anime fans can scream at Shinji to just get in the damn robot.


---
MAL Score: 8.17, Ranked: #341
---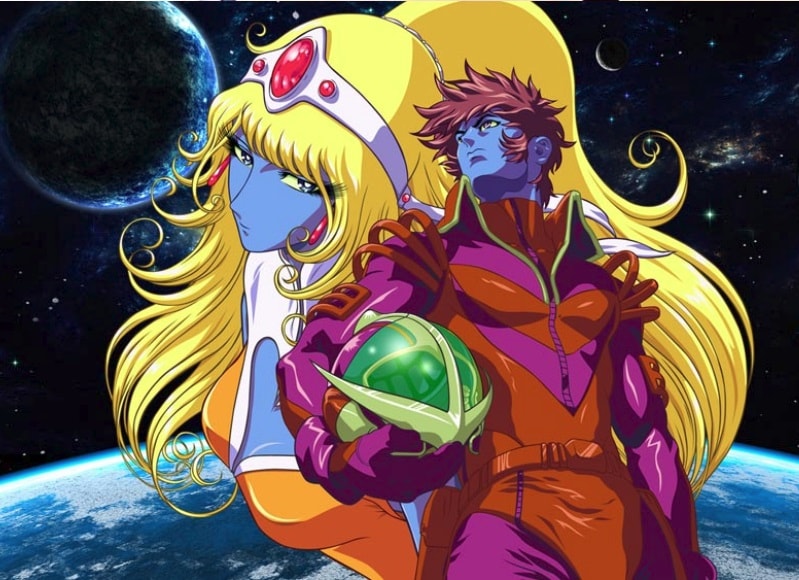 What happens when you set one of the greatest techno music albums of all time to animation by one of the most important anime storytellers of all time? Combine Leiji Matsumoto, creator of Space Battleship Yamato and Captain Harlock, with music from Daft Punk's album Discovery and you get Interstella5555: A story about blue aliens having their identities stripped from them by music producers. It's all a metaphor guys.


---
MAL Score: 8.15, Ranked: #363
---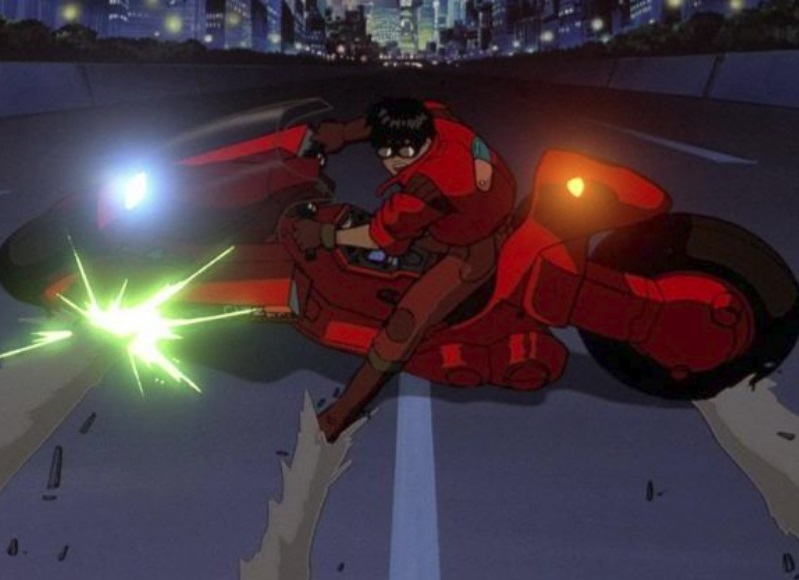 Akira's vision of a dystopic, cyberpunk future captured the imagination and defined an entire generation of western anime fans. This psychological horror thriller is so iconic it's still referenced frequently today, from animation homages to random western music videos. Even today there still hasn't been a movie to capture Akira's oppressive sense of style, from the music to the design of the world.


---
MAL Score: 8.10, Ranked: #418
---

You thought I was done with Ghibli movies but no! Turns out there are some other, newer directors at Ghibli trying to take the studio into the future. Arrietty is the adaptation of the classic British novel The Borrowers and tells the story of these tiny people taking objects from human homes to use for themselves. With both Miyazaki and Takahata retiring, it's up to directors like Hiromasa Yonebayashi to bring us new Ghibli magic. Despite a large amount of critical acclaim though, it looks as though the studio might call it quits on allowing him to direct more movies like Arrietty. We shall have to see.


---
MAL Score: 8.09, Ranked: #433
---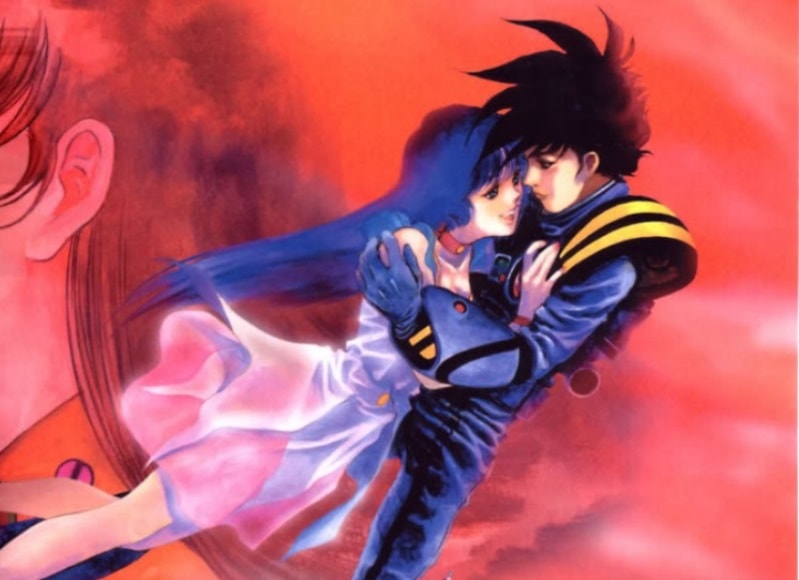 Once upon a time this was the biggest thing for anime fans. The pseudo-retelling of the original Macross TV series 'Do You Remember Love' was - in a very meta move - made to be an in-world movie in Macross 7, recounting the tales from that series. Sort of like an in-universe "based on a true story" movie. It was one of the most-heavily traded original fansub tapes back in the old days of western anime fandom.


---
MAL Score: 8.03, Ranked: #492
---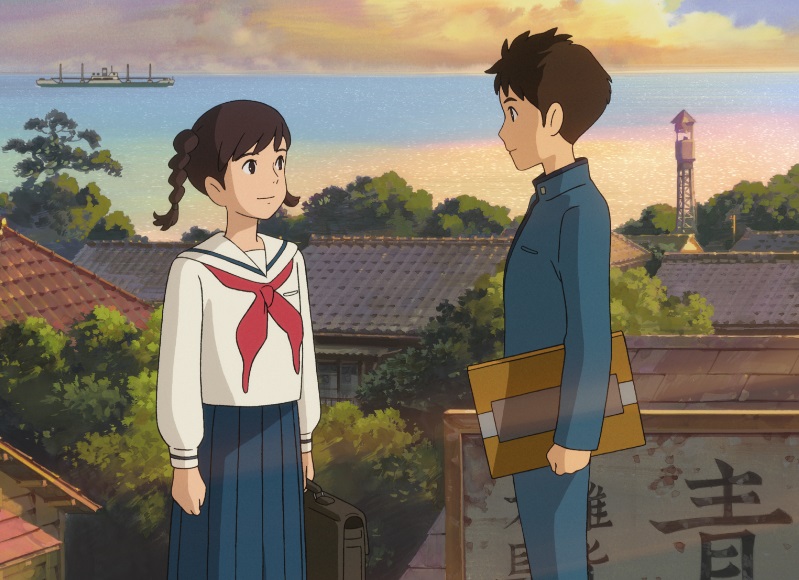 I managed to sneak in another Ghibli movie, this time by the son of Hayao Miyazaki. It sure wasn't going to be his first movie though, Tales of Earthsea. That movie was critically panned and considered something of a minor disaster, stretching relations between father and son. Thankfully he returned and redeemed himself somewhat with the more down-to-earth teenage historical romance story of From Up on Poppy Hill. The hope then was that he could direct Ghibli movies with his own directorial stamp in the future, but as I said in the piece about Arrietty, the future of Ghibli is very much in flux right now.


---
MAL Score: 7.95, Ranked: #599
---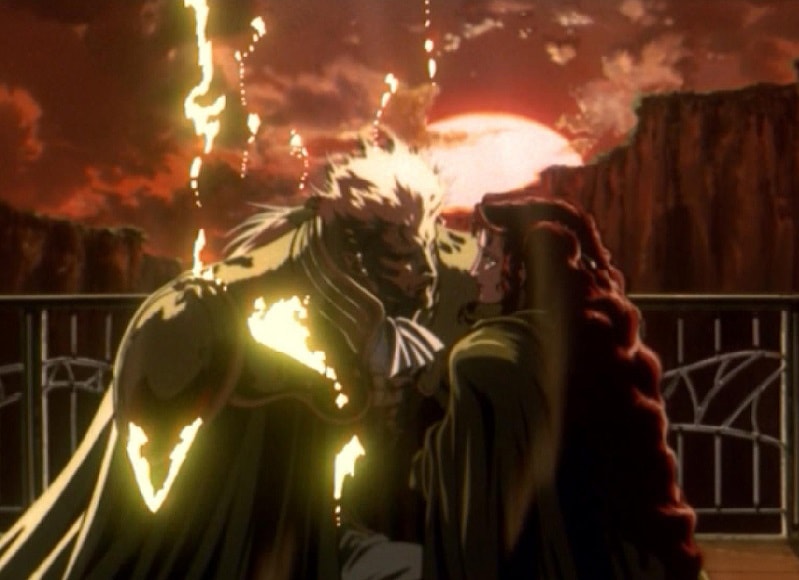 While more people are aware of Yoshiaki Kawajiri's other movie Ninja Scroll, that was more a 'flavor-of-the-times' type gory action flick that people assumed all anime was like at the time. His true masterpiece is the gothic sci-fi vampire flick Vampire Hunter D: Bloodlust. While it was the second adaptation of the novel series in movie form, the attention to detail and full commitment to the gothic style makes this movie stand out above its peers. Any screencap of the movie could be featured on a goth teenager's bedroom wall and not look out of place.


---
MAL Score: 7.93, Ranked: #629
---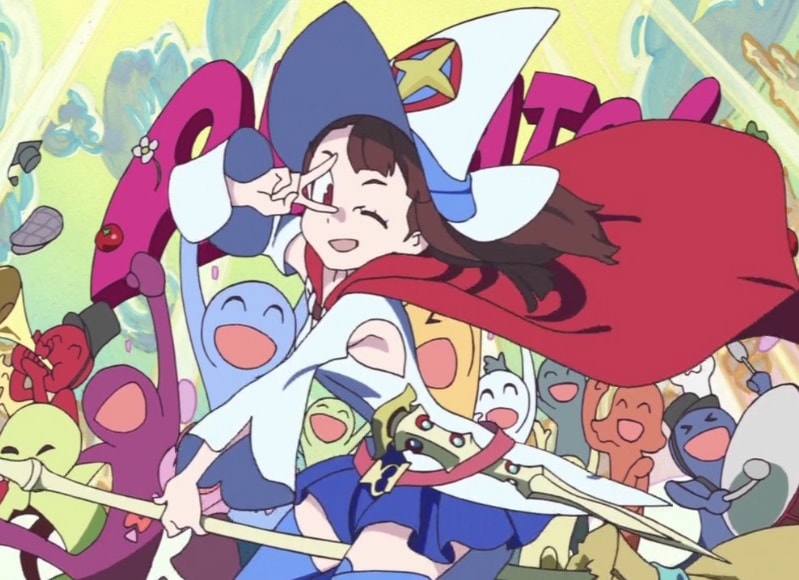 Little Witch Academia originally started as part of the Young Animator Training Project, short made-for-TV episodes that allowed young animators to train together to produce something with financial assistance from the Japanese government. Trigger put Little Witch Academia up on Youtube with English subtitles and it suddenly exploded in popularity with western fans. Noticing this, Trigger then ran a Kickstarter to produce a sequel, which absolutely blew past its original goal, allowing them to create a full-feature-length film.


---
Director: Mori Masaki | Studio: Madhouse
MAL Score: 7.92, Ranked: #645
---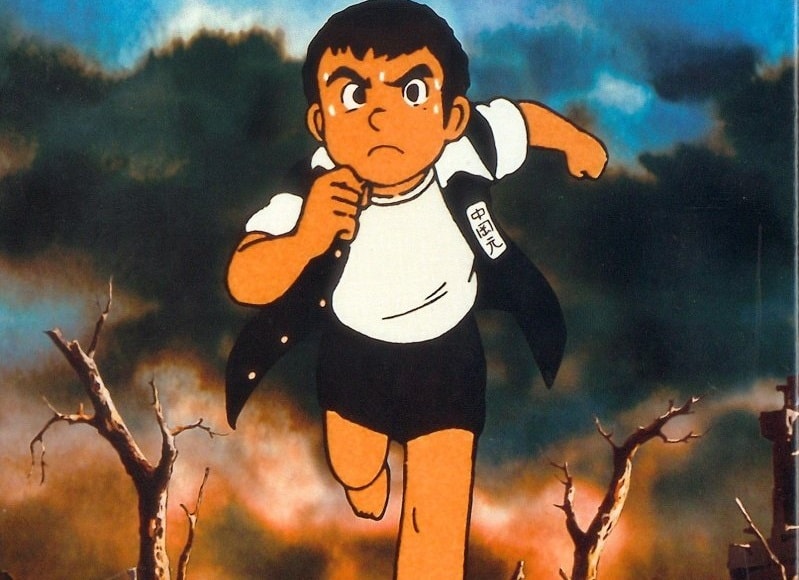 Often talked about alongside Grave of the Fireflies for its focus on civilian life in late World War 2 Japan, Barefoot Gen tells the story of a boy in the aftermath of the atomic bomb being dropped on Hiroshima. It's a haunting, depressing film that sends a powerful anti-war message.


---
MAL Score: 7.88, Ranked: #714
---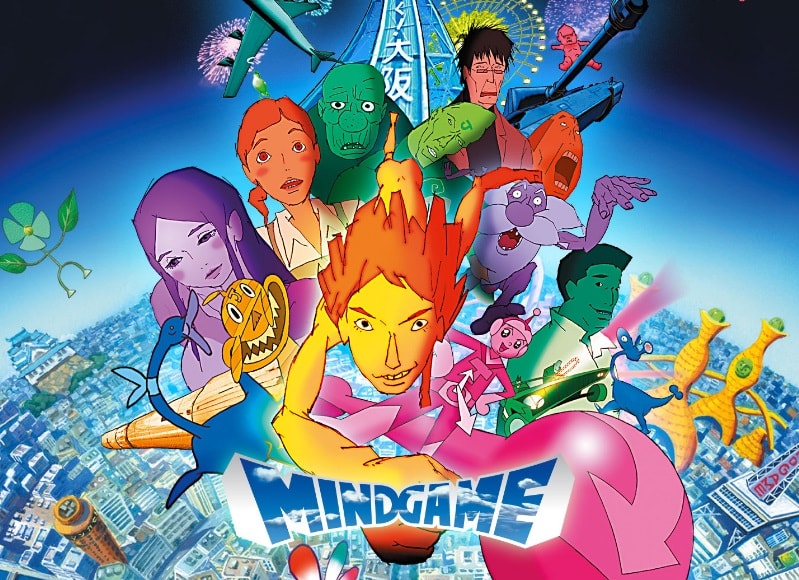 Yuasa is the champion of many a hipster anime fan, including myself. His almost Dr.Seuss-esque art style and wild animation style has fascinated many anime fans. It was with the surreal movie Mind Game that he got his first big break. It's worth watching if you want something radically different from anything else on this list.


---
MAL Score: 7.81, Ranked: #836
---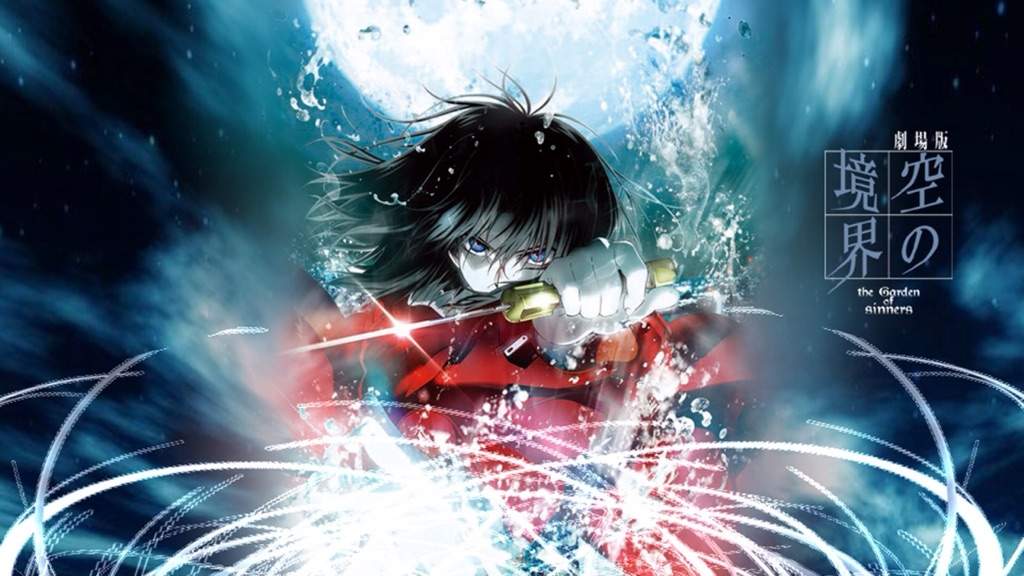 The Garden of Sinners came hot on the heels of the popularity of Fate/Stay Night (but before everyone had calmed down and realized the original Fate/Stay Night was a bit rubbish). Nasu was riding high and Ufotable announced the highly ambitious multiple movie adaptation of his Garden of Sinners novels. Beautifully animated and so dedicated to its singular tone and style of directing, it attracted something of a devoted following among its fans as each latest movie release became more hyped than the last.


---
MAL Score: 7.72, Ranked: #1024
---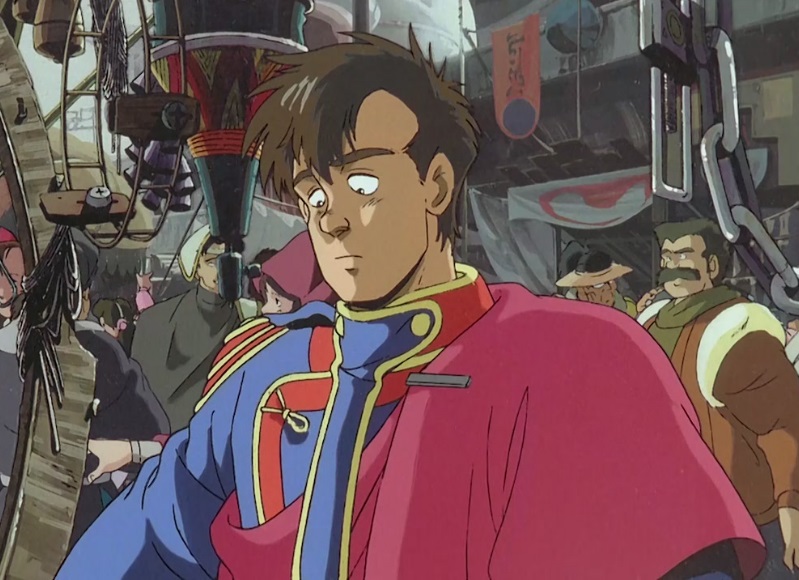 This was one of the first original anime produced by Gainax as they made their name in the anime world. The anime about space travel captured the hearts of so many anime fans at the time. Maybe it hasn't aged as well as the other anime movies on this list (there's one scene of sexual violence in particular that almost single-handedly drags down the movie in many people's eyes), but in the history of anime and Gainax it's certainly a significant piece.


---
MAL Score: 7.44, Ranked: #1781
---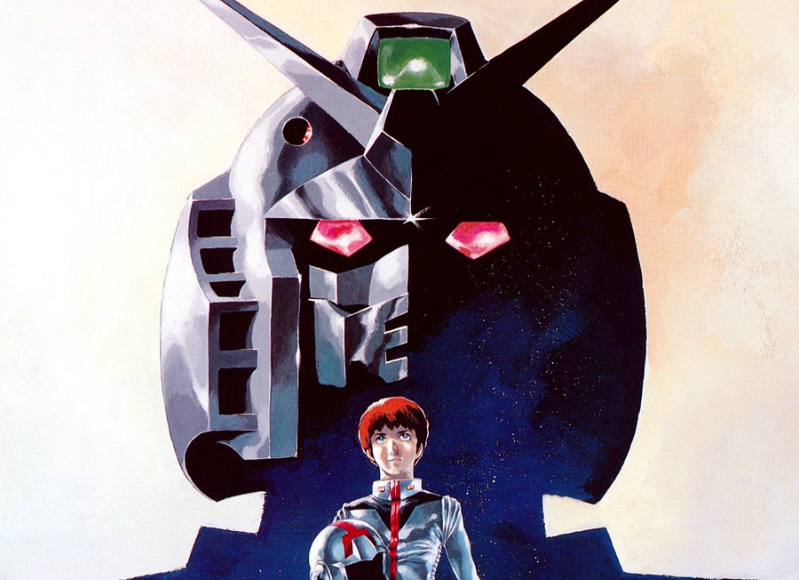 Normally I wouldn't like to include compilation movies, but I'll make an exception in Gundam's case. Because it wasn't the original TV series that made Gundam into the massive franchise it is today. It was the compilation movies - when they stripped out a lot of extraneous content and streamlined the story - that launched the real robot franchise into fandom consciousness.


---
MAL Score: 7.43, Ranked: #1812
---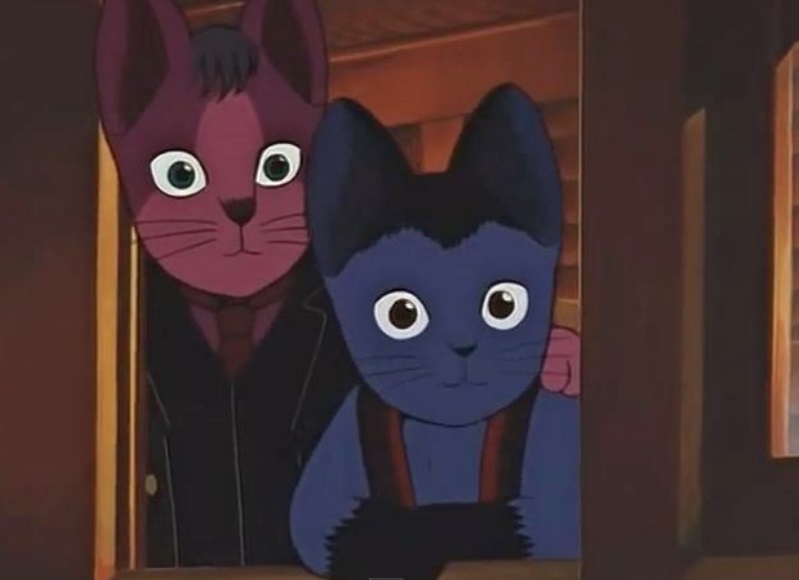 Night on the Galactic Railroad is one of those stories that practically everyone in Japan knows about. While many of them know it because of the original children's novel, it's the cat-people movie that jumps to mind for many. It's a heady story about life after death dripping with symbolism. Quite a lot for a child to take in.


---
MAL Score: 7.21, Ranked: #2620
---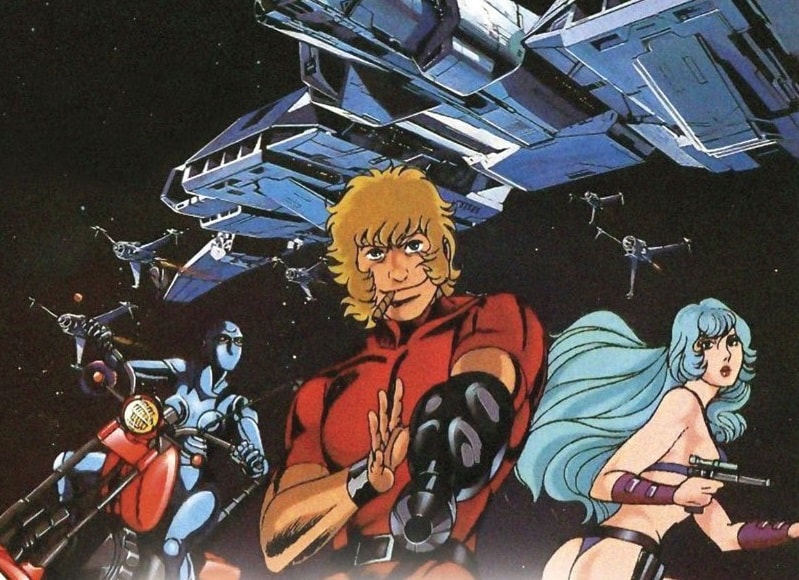 You want some classic sci-fi with cool heroes and buxom women with wonderful butts? You want a movie that captures the visual aesthetic of 70's science fiction novels with strapping men wielding weapons in neon alien planets? Cobra is all of that and more.


---
MAL Score: 7.20, Ranked: #2629
---

You've heard of Sanrio, right? They're the creators of Hello Kitty. Well, back in the day they used to produce cutesy cartoon movies with adorable animals and heart-wrenching stories, similar to Disney. Of all of those movies, Ringing Bell is the one that maintains a certain level of infamy, with people still going back to it today. To keep it short, it's sort of like Bambi except after Bambi's mother dies, it sends Bambi into a world of violence, depression, murder, and death. Fun times from the creators of Hello Kitty eh?


---
MAL Score: 7.01, Ranked: #3342
---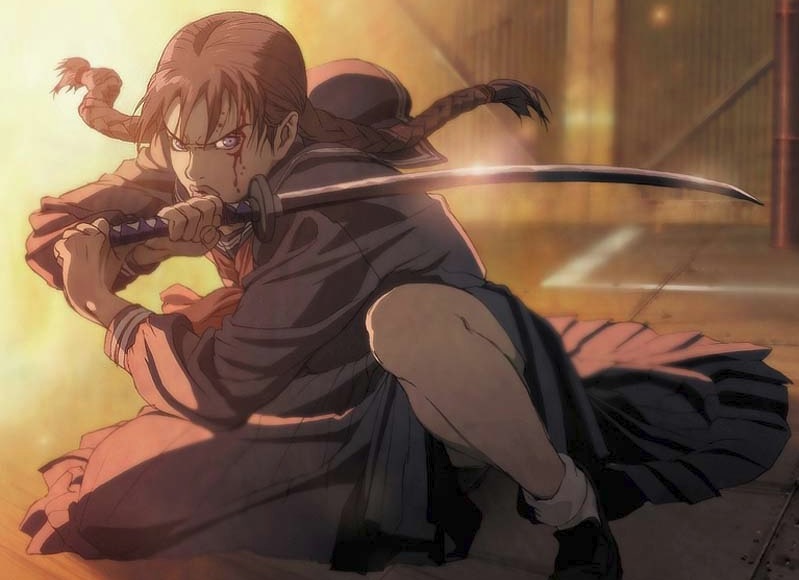 What was intended as a little arthouse film about a vampire hunter exploded in popularity in the early 00's within western fandom. Its stylish trappings and minimal use of expository dialogue gave hint to a world much larger than that shown in the movie itself. Later series never quite captured the same magic of possibility.


---
MAL Score: 5.25, Ranked: #7512
---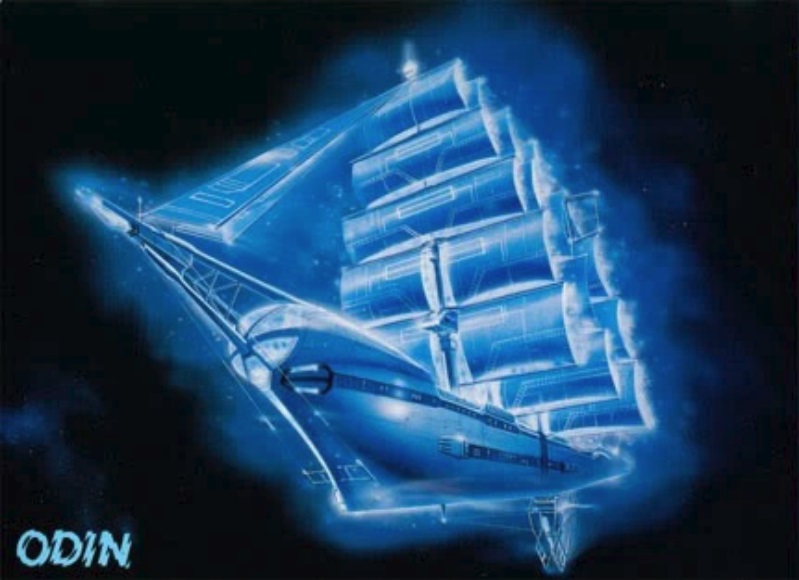 Every 'best anime' list needs a horrible one to put everything into perspective. To wrap this list up I wanted to draw attention to what can happen when everything goes wrong. Not so much in the budget department, as Odin looks fantastic visually. But when the staff of the massive hit Space Battleship Yamato split to work on their own separate projects, it wasn't immediately clear which side was going to be more successful. Matsumoto Leiji went to make more hits like Captain Harlock. Eiichi Yamamoto went to make the spectacular, shocking, and unintentionally hilarious failure that was Odin.
---
Did you enjoy it? For more of our most highly rated Anime Movies, check out our Top Anime Movies page on MAL.
Also, don't forget to hit up our Top 27 Best Hayao Miyazaki Anime Movies article to find out Hayao Miyazaki's greatest works that we missed today!