Anime Movies 2010
---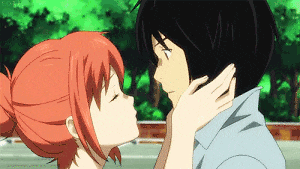 Not a year goes by that a cornucopia of excellent anime movies aren't released to satisfy an insatiable fan base. Some years are better than others, but 2010 was a pretty solid year as far as anime theatrical releases were concerned. What's also interesting to note is that the heavy-hitters were quite diverse. We were fortunate enough to enjoy anime movies during 2010 which represented a variety of genres and sub-genres, from action comedies right through to slice of life dramas.

It's time to re-discover 10 of the best anime movies from 2010, and uncover what makes them so damn special!


Disclaimer: These articles have been ranked according to MAL score.


Let's get into the best anime movies of 2010
---
---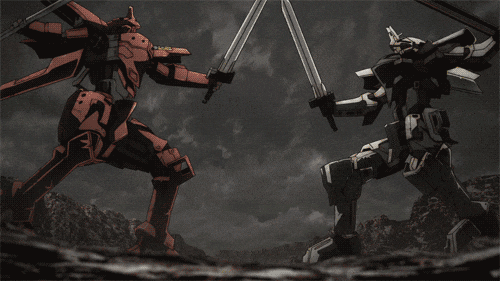 When you've got the director of Fafner of the Blue Sky involved in a mecha anime, then you know that you're in for a treat!

Broken Blade 4 is a badass mecha fest that's bound to get hardcore anime aficionados frothing with excitement. There's more fast-paced mecha skirmishes than you can shake a stick at, which will keep your eyeballs permanently glued to the screen. This is certainly among the best action mecha anime movies releases of 2010.


---
---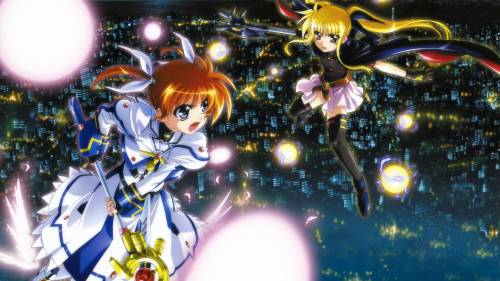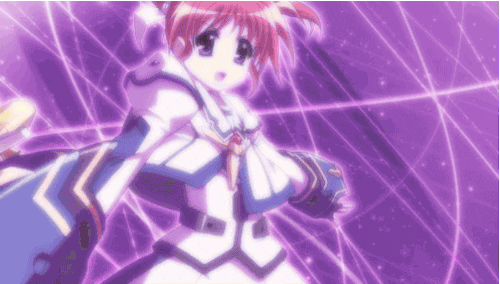 No list covering the best anime movies of 2010 could ever be complete, without including at least one anime in the magical shoujo genre. And I'm happy to say that Mahou Shoujo Lyrical Nanoha: The Movie 1st doesn't disappoint one bit!

Now, this movie is a recap of the Mahou Shoujo Lyrical Nanoha TV series in condensed form. Nevertheless, even newcomers will be able to follow the story without prior exposure to this series and its cute main protagonists.


---
---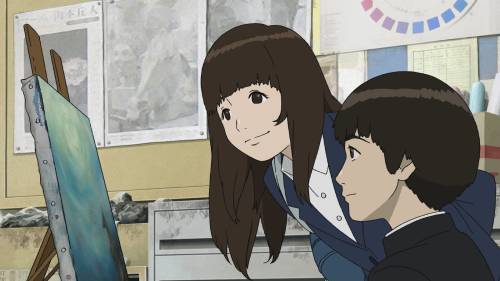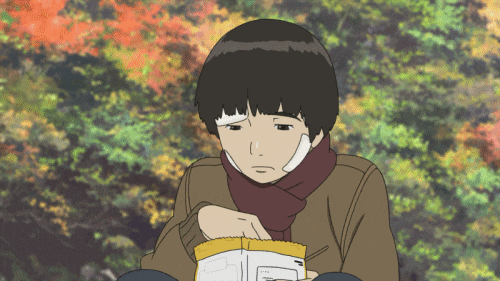 Have you ever seen Gaspar Noé's neon-drenched Enter the Void film, which was shot in Japan and explores the theme of reincarnation in a shocking yet innovative manner?

Well, if you did enjoy that movie then Colorful may just be right up your alley. It doesn't quite pack the same punch but it's still an intriguing take on the concept of reincarnation. We witness a soul's journey as it's given a second chance at life, by entering the body of Makoto Kobayashi after he commits suicide. This may creep some folks out, but others will be anticipating how the story will unfold!


---
---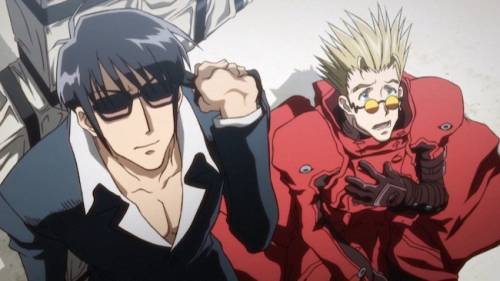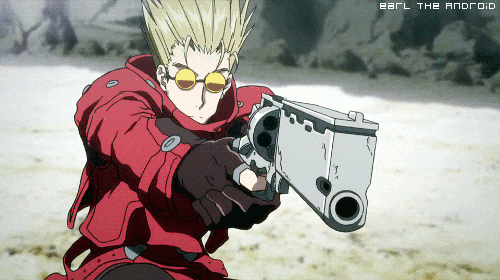 Okay, the original Trigun TV series kicked major ass! So much so, that most dedicated fans went on to write tomes of fan fiction about the most glorified (and rightfully so) gunslingers in the universe: Vash the Stampede and Nicholas D. Wolfwood.

When a movie adaptation was released in 2010, it sure got Trigun fans excited. While it didn't quite meet up to the high standards of the TV series, it's still a worthy follow up with some notable action sequences that you won't forget anytime soon!


---
---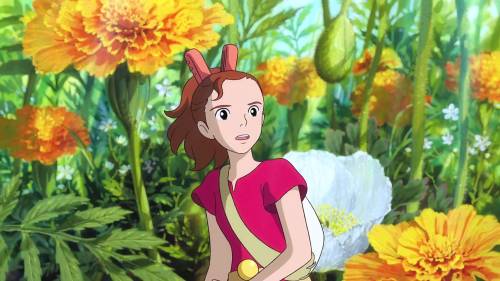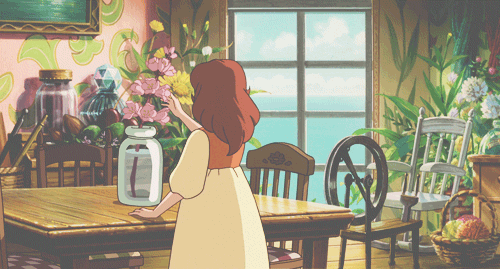 You simply can't go wrong with a Studio Ghibli theatrical anime. High production values, beautifully detailed artwork, stunning music and memorable characters are the order of the day!

Karigurashi no Arrietty has all that Studio Ghibli magic as one would expect, and for this alone, it more than qualifies as one of the best anime movies of 2010. We're introduced to the fascinating, almost fairy-tale world of Arrietty who lives life as a tiny individual (known as a borrower) together with her parents.


---
---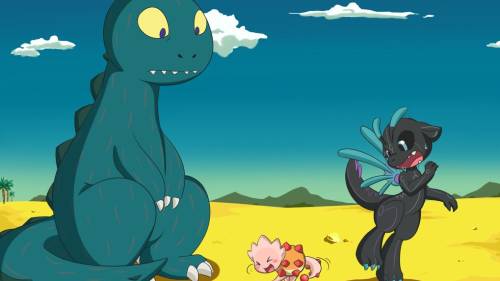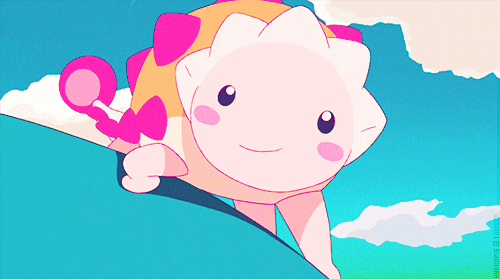 In the mood for a quirky anime movie, which can also be enjoyed by the whole family? Then, Omae Umasou da na is bound to give everyone the warm fuzzy feels!

And hey, dinosaurs are endlessly cool. We absolutely need more dinosaurs in anime. Especially if they're as funny and endearing as Heart and Umasou. And the best part is that, this happens to be one of the best anime movies of 2010.


---
---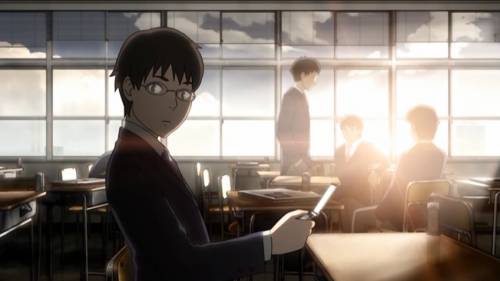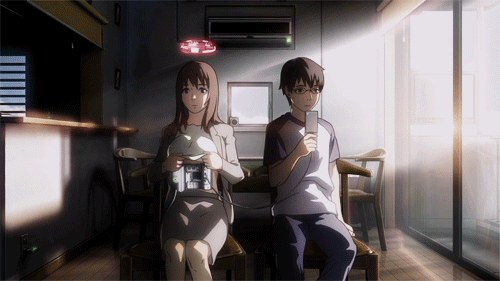 You don't have to be a futurist to figure out that androids will play a major role in the world of tomorrow. The cool thing is that we've got tons of awesome sci-fi anime which explore this deeply controversial subject matter.

Time of Eve gives us some food for thought as we see how the two friends, Masakazu Masaki and Rikuo Sakisaka relate to androids with their differing personalities.


---
---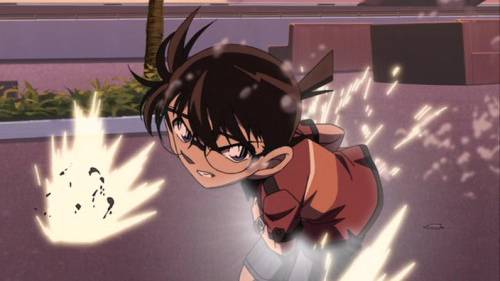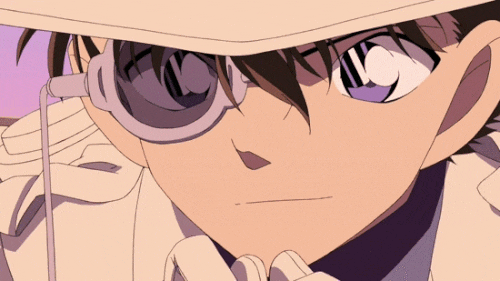 Detective Conan is a long-running franchise which is part of the shounen staple that we've come to enjoy over the years. And it's easy to see why it's so well-received. Seeing the young but incredibly smart boy detective, Conan Edogawa, solve case after case is inspiring stuff!

There's also been a ton of movie releases which are all worth watching. 2010's theatrical release focuses on a hijacked airship, which is a great, claustrophobic setting for all the Conan-esque action and mystery to unfold.

Will Conan be able to foil the plan of the terrorist group behind the hijacking? And more importantly, how will he deal with Kaito Kuroba when they cross paths?


---
---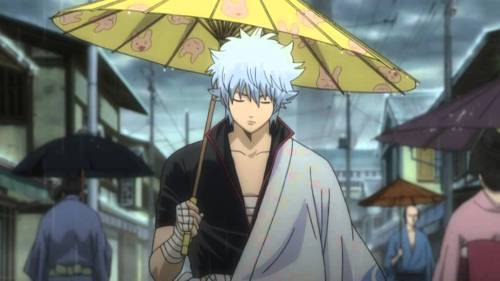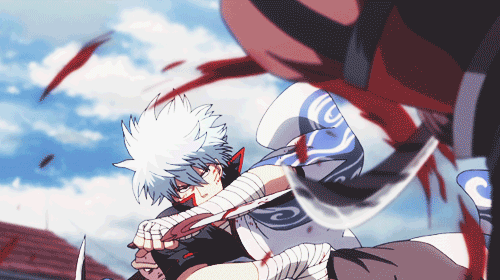 The Gintama series is a fan favorite. Anime fans all around the world have fallen in love with this series, primarily for its eccentric characters and on point humor. But the goodness doesn't end there, the action scenes are deftly crafted and are incredibly satisfying to watch.

So how does this movie adaptation hold up?

It holds up very well indeed, and is also one of the very best anime movies of 2010. Gintoki and his crew, Shinpachi and Kagura are back which means that plenty of laughs and badass action are on the menu. Expect even smoother animation and higher production values to an already amazing series.


---
---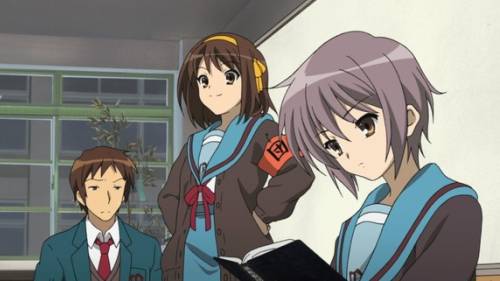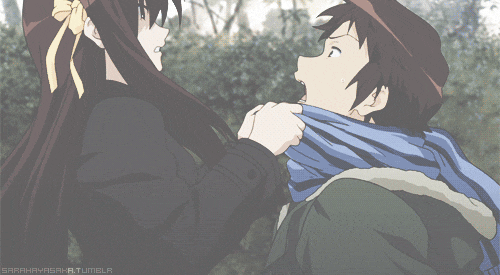 So what's the very best anime movie from 2010? Well, it's Suzumiya Haruhi no Shoushitsu my dear fellow travelers.

It's often difficult to pin down what makes this particular anime so damn amazing, especially if you're only trying to determine a singular facet which makes it stand out from its peers. The truth of the matter is that it's such a perfectly balanced anime which combines sci-fi, comedy, romance and school life themes in a way that should please most anime fans.
---
Anime Movies 2010 Honorable Mentions
---


You'd think that 2010 would have more than 10 great anime movies...and you'd be right! Here are few more theatrical releases that you shouldn't miss.


---
---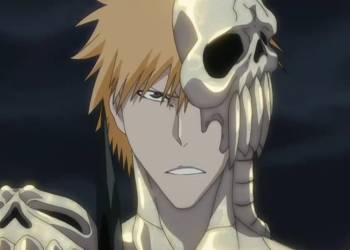 Considering how successful the Bleach TV series is...it's not surprising that a string of anime movies have been released as well.

The 4th Bleach theatrical release has Ichigo dealing with some incredibly challenging situations. His opponents are tough as hell, which means that the fight scenes will make every Bleach fan incredibly happy.
---
---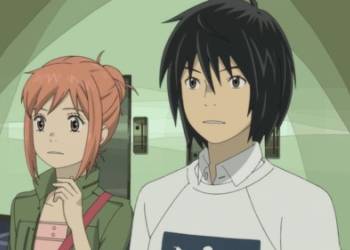 Hey, who can honestly resist a romantic drama, with a dose of political intrigue? We certainly can't!

Saki Morimi and Akira Takizawa are thrust into the deep end of a mysterious conspiracy. But even under dangerous situations, these two grow closer together.