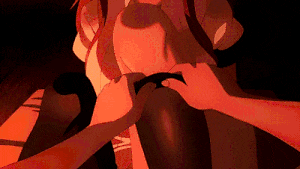 Most of us enjoy a bit of naughtiness in our anime. We don't mind if our favorite characters get down and dirty, and we see them portrayed in sexy situations and showing off more flesh than we bargained for. And hey, sometimes these sexually-charged scenes can be funny as hell. That's part of the reason why ecchi anime has enjoyed such a rapid rise in popularity.

But let's be perfectly honest, not every anime fan wants to watch anime which is focused predominantly on the ecchi side of things. It's better if it's counter-balanced with some romance, thus resulting in a deeper and more emotive experience. After all, wouldn't it be nicer if the characters enjoying some sexy time together, actually have feelings for each other?

Another thing to note is that most of these anime involve a heavy dose of comedy, as most ecchi anime do.

So without further ado, it's time to discover some exciting ecchi romance anime!
---
Ecchi Romance Anime List
---
---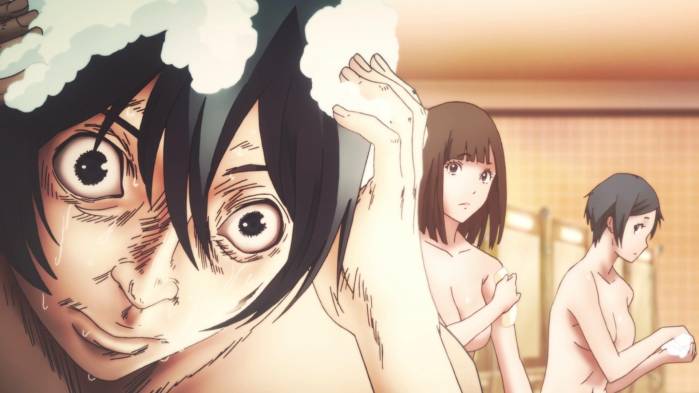 If there's one ecchi romance anime that's edgy as all hell, then it's definitely Prison School. This is an anime that's renowned for breaking down so many taboos without being a straight-out hentai.

This series titillates the audience with its sadomasochistic-inspired scenes. However, there are also some incredibly memorable, sexy and touching scenes as well. Kiyoshi and Hana making out is an absolute winner!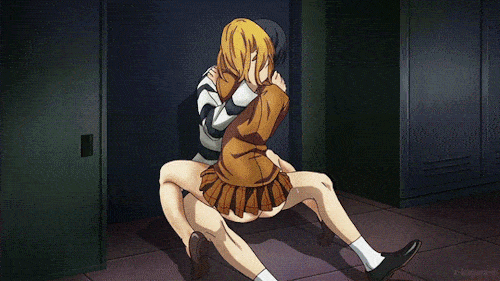 ---
---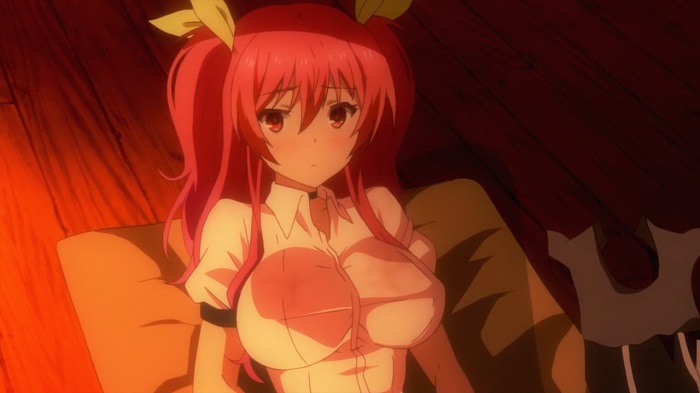 No ecchi romance anime can ever be complete without at least one beautiful female main character. Stella Vermillion is easy on the eyes, with her stunning crimson hair, large breasts and shapely body – she'd grab just about anyone's attention. She most certainly has Ikki Kurogane's attention!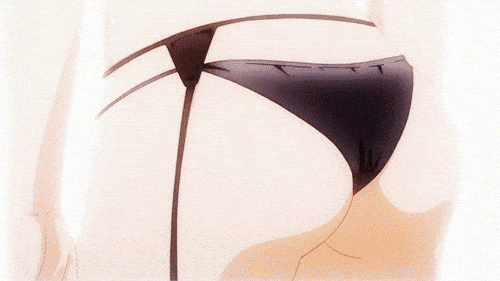 ---
---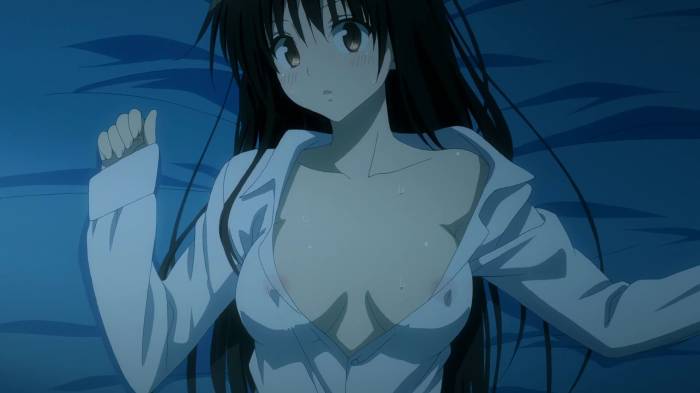 If you enjoy anime with explicitly ecchi situations and complex harems, then To Love-Ru Darkness will fit the bill perfectly.

Rito Yuuki is the lead male protagonist, and he's got much on his plate to deal with. He's got mad crush on Haruna Sairenji, but when Lala enters the scene, then this causes disarray with his emotional state. And that's only the tip of the iceberg, as there are plenty more girls that Rito will encounter.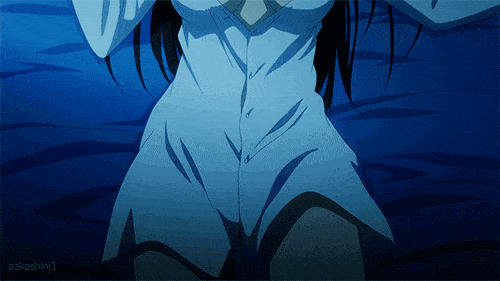 ---
---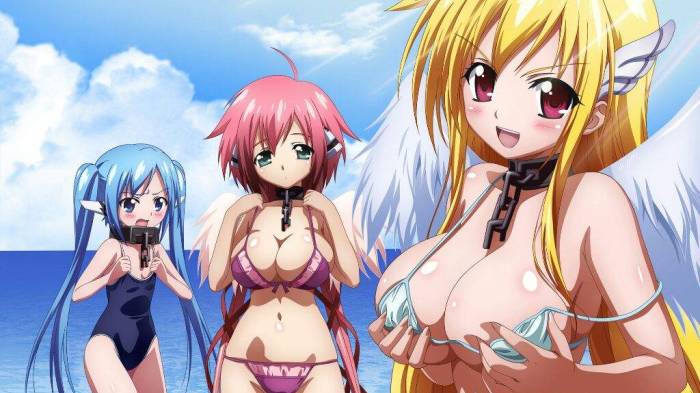 The original Sora no Otoshimono TV series is a riot. It's an unrepentant ecchi fest, and a hilarious one at that. And if you're hungry for more, then this follow up should put a smile on your face!

Our favorite ultra-sexy angeloids, Astraea, Ikaros and Nymph return. But how will Tomoki Sakurai deal with them this time round - will he be affectionate towards them, or will he be his usual perverted self?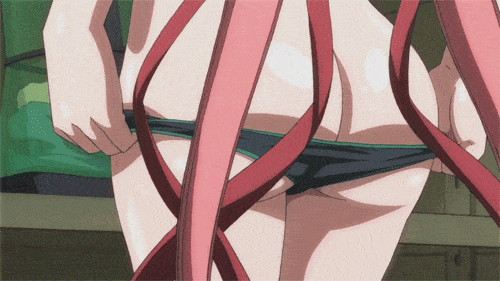 ---
---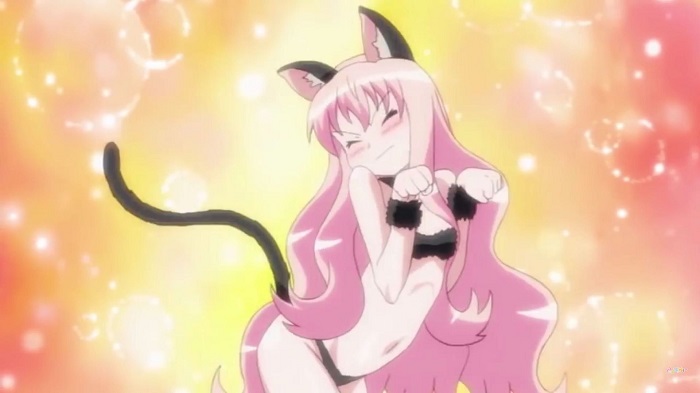 To say that the relationship between Louise and Saito is akin to a roller coaster ride would be an understatement. After all, they come from completely different worlds with the former being of a noble lineage, while the latter is a perverted video gamer. But they work well together, and are truly affectionate towards each other. They're definitely one of the cutest couples to appear in an ecchi romance anime.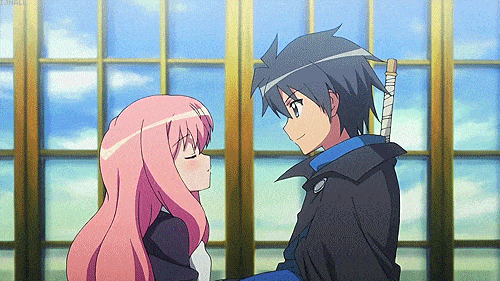 ---
---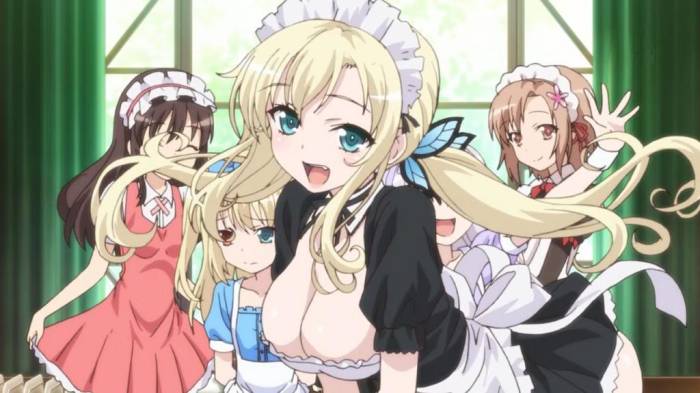 Hey, it's never easy transferring to a new school. You have to make new friends, and try to fit in with a bunch of people you may have little in common with.

For Kodaka Hasegawa things are really tough. Due to his blonde hair, his classmates give him a hard time. Fortunately, he does befriend the oddballs in his school such as the eroge game fan Sena Kashiwazaki, the gender-confused Yukimura Kusunoki and the ecchi-minded Rika Shiguma.

Plenty of potential sexcapades await Kodaka...but who does he truly want to romance?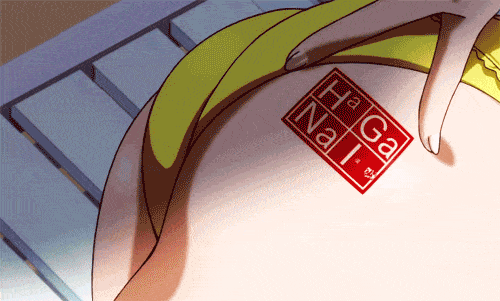 ---
---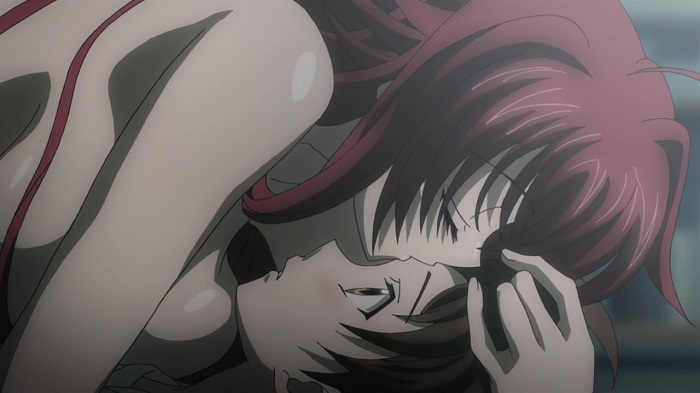 I think we can all agree that Rias Gremory is one sexy devil! And I'm also sure there's a whole army of fanboys who dream of having a real life girlfriend like her. It makes one wonder what she sees in the lecherous Issei Hyoudou. Nevertheless, these two definitely love to get hot and heavy with each other.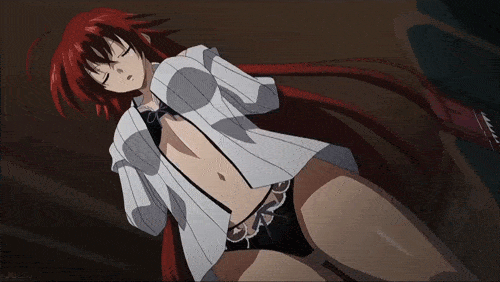 ---
---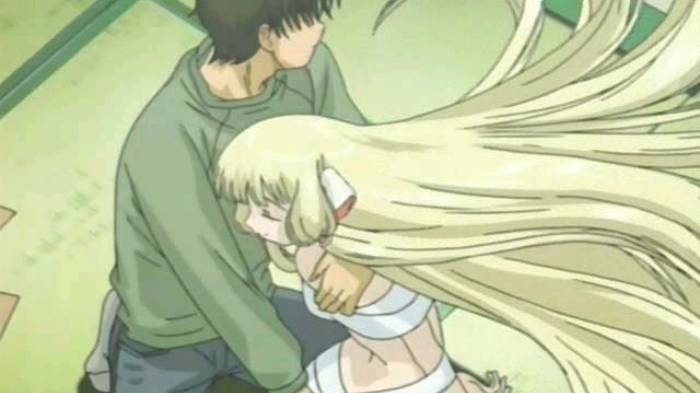 Hideki Motosuwa is a student from a poor background, who can barely make ends meet. Given his dire circumstances, you'd think his life would be pretty grim. But one evening, he discovers a Persocom – a personal computer which resembles a human being. He names the Persocom, Chii, who looks like a cute young girl.

And as one would expect, the relationship between Hideki and Chii is chock-full of awkward and heart-warming moments.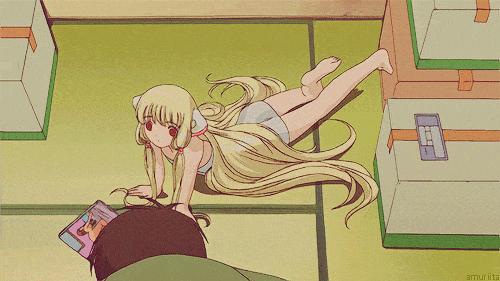 ---
---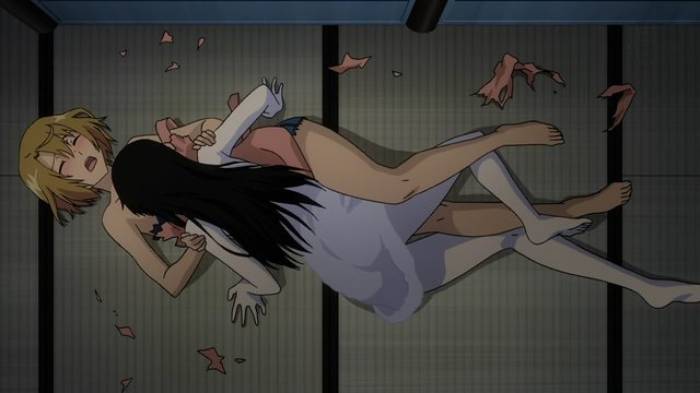 Chihiro Furuya has a thing for zombies – perhaps he's a regular reader of Fangoria magazine. And he wishes to take his zombie obsession to the next level, by becoming romantically entangled with one - Rea Sanka.

But Rea Sanka can be a little wild, especially when she gets rough and dirty with Ranko Saouji. Zombie fans who don't mind a bit of ecchi romance in their anime will dig this one!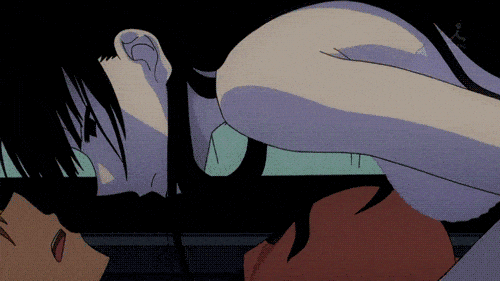 ---
---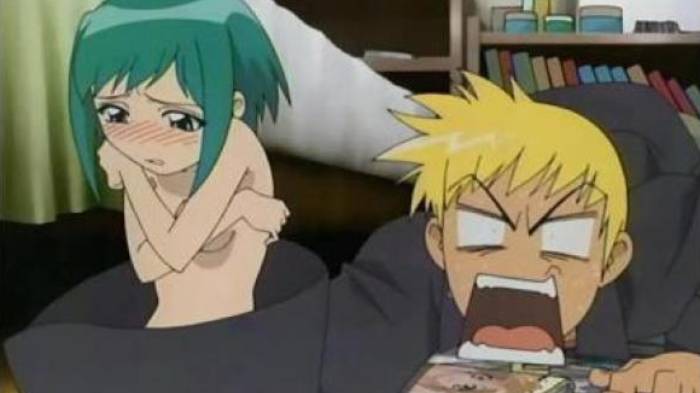 Now this is a crazy situation to be in! Seiji Sawamura is a tough high school delinquent, who is known for his Devil's Right Hand. And is thus, both feared and respected by the student body of his school.

But the crazy is turned up to the max, when a miniature green-haired girl appears where his right hand was after daydreaming. Midori Kasugano is absolutely adorable, and complicates the life of Seiji who truly wants a girlfriend. Will these two work through this weird predicament, and find true love?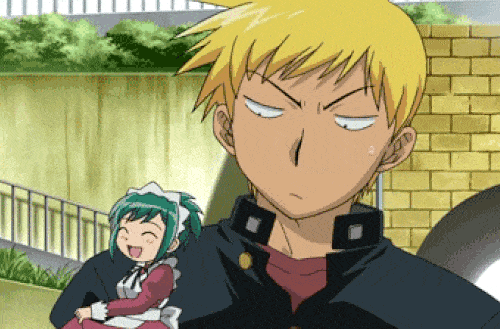 ---
---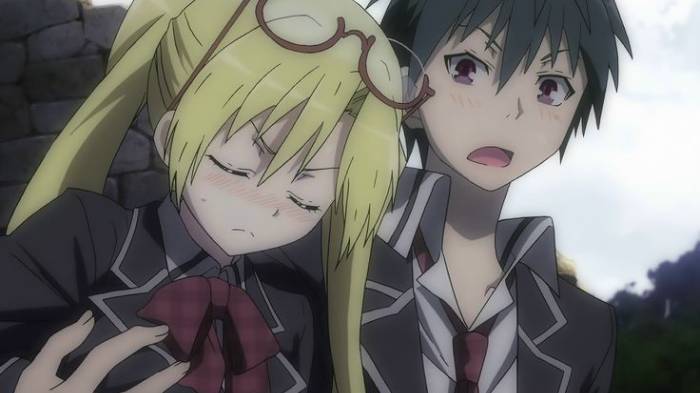 Kasuga Arata is one lucky guy. He's surrounded by seven beautiful mages, but something tells us that they're not as lucky. They'll have to deal with the perverted Kasuga, who just can't keep his hands to himself. However, we have to admire Lilith's patience - who does her best to be his friend and offer him guidance. Perhaps love will blossom between these two...once Kasuga matures a bit.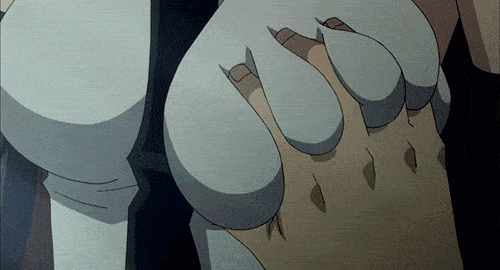 ---
---

Tsubaki Akira is mesmerized by the mysterious and oddly sexy, Mikoto Urabe. He even goes as far as tasting her drool while she's sleeping. But then, they become an item and things just get crazier…and crazier.

Tsubaki truly struggles with the opposite sex, but Mikoto takes the lead in this relationship and gives her boyfriend some unforgettably sexy fun times!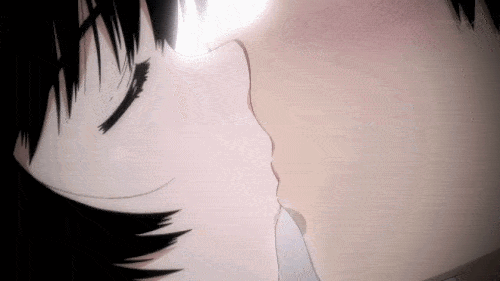 ---
---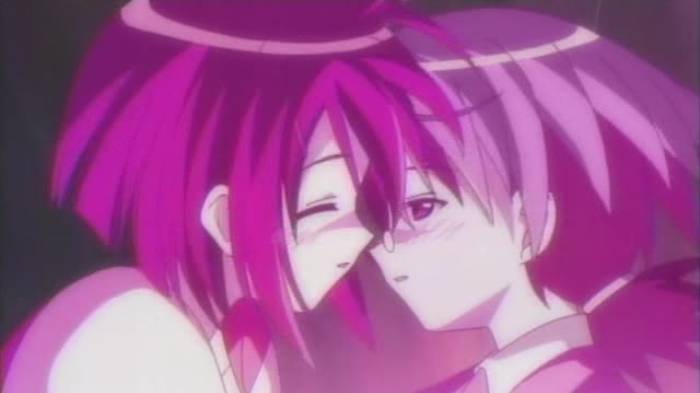 Negi Springfield is the son of a legendary master mage, and seems to have inherited his father's magical talents. He becomes the teacher of Mahora Girls' Jr High School where he's surrounded by plenty of pretty students.

He tries to balance his life by teaching his class, while honing his magical skills. At the same time, he gets closer to Asuna Kagurazaka, who originally detested him. Yet Nodoka Miyazaki has the hots for him. We're hoping that romance will fill the air at Mahora Girls' Jr High School.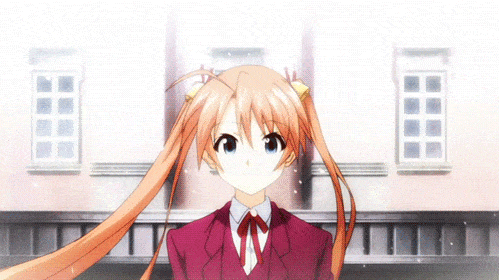 ---
---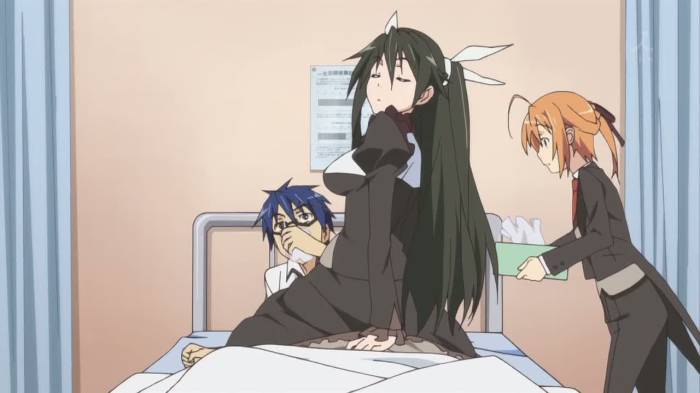 Just imagine being so afraid of women that, your nose bleeds every time a girl touches you. Sounds pretty rough…eh?! Well, that's the hard reality for Kinjirou Sakamachi. And just the right scenario for a hilarious ecchi romance anime.

Enter Kanade Suzutsuki who has a sadistic streak to her. She uses Kinjirou's gynophobia against him, but he eventually has the nerve to get sick of her behavior. She's stunned by this (as all guys fall in love with her), and starts developing real feelings for him.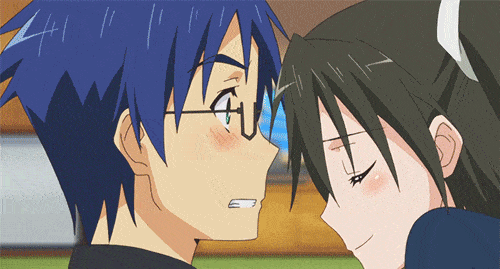 ---
---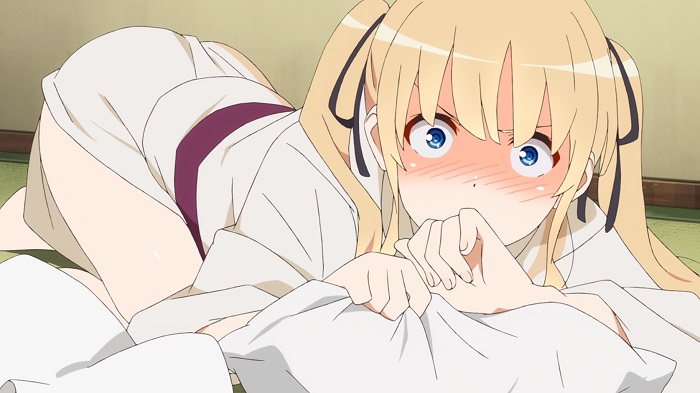 Don't be fooled by the title of this ecchi romance anime - there are no boring girlfriends here.

Tomoya Aki is hardcore otaku who wants to develop his own visual novel. Since he can't do everything himself, he starts gathering a team together. Eriri Spencer Sawamura helps out with illustrations and Utaha Kasumigaoka writes the script. And then, there's Megumi Katou who serves as the inspiration for his dating sim.

Will Tomoya's dating sim become a reality, or will his real life start resembling the dating sim with all these beautiful girls around him?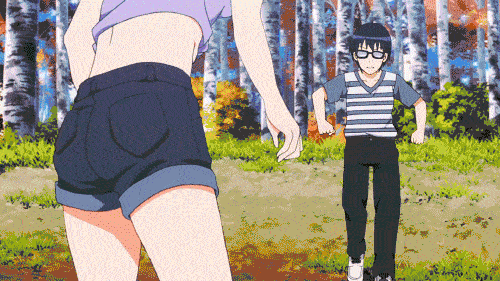 ---
Ecchi Romance Anime Honorable Mentions
---


Let me guess? You still haven't got your fill of amazing ecchi romance anime. Here's a few more to get your freak on!


---
---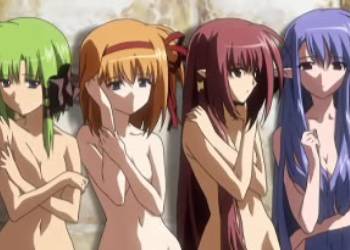 Rin Tsuchimi's quiet life is disturbed (but in a good way) once the daughters of Gods and Demons enter his world.

Sia and Nerine fall in love with Rin, and then there's his pretty classmates to contend with. Too many girls, too little time...but plenty of ecchi and romance for lucky fans!


---
---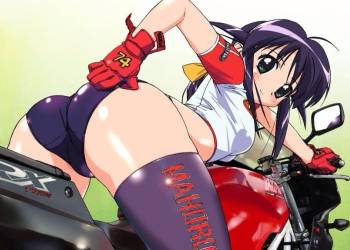 Mahoro Ando is a powerful battle android, but she has little energy left before she becomes redundant. So she chooses to spend the rest of her days as a maid serving Suguru.

Interesting times are ahead for these two. And there's some endearing romantic scenes, and a little nudity thrown in for good measure.


---
---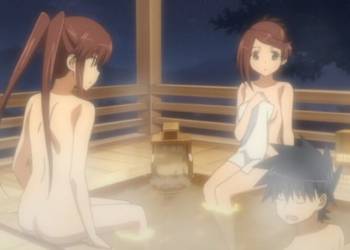 Let's delve into the deep end of harem and ecchi romance anime. Here's a sexy incestuous series that you won't mind watching.

Keita Suminoe and his sexy twin sisters - Ako and Riko - do many things together that polite society would never approve of!
---