---
Top 15 Anime Girls With an Eyepatch: Cool, Cute or Unnecessary?
---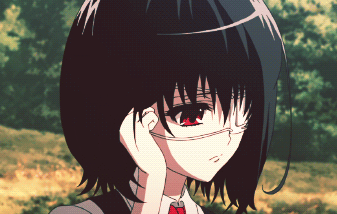 Is it just me or has anyone else noticed that eye patches are unusually common in anime?

Maybe people like the air of mystery and vulnerability they give to the wearer which helps make them even cuter. Maybe the writers use it as a way for their characters to be able to conceal a secret power.

Whatever the reason, an eye patch makes an anime girl's appearance even more outstanding and unique.
---
---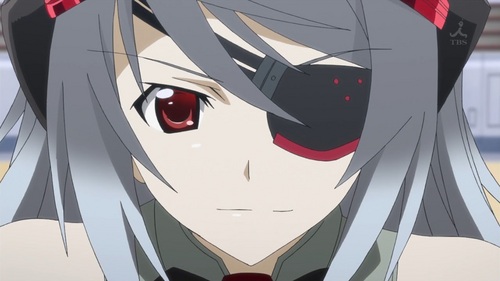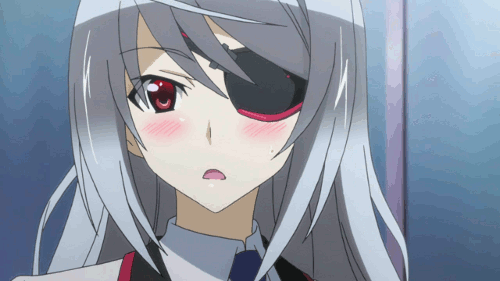 Laura is a genetically engineered super soldier and the representative from Germany at IS academy. She cannot remove the eye patch otherwise her hidden eye would overload with power.


---
---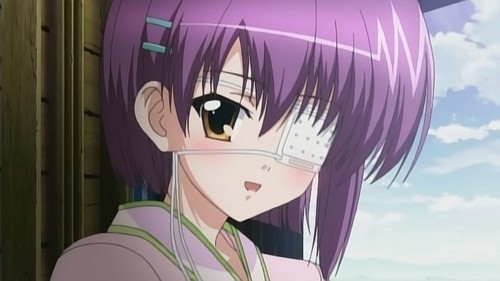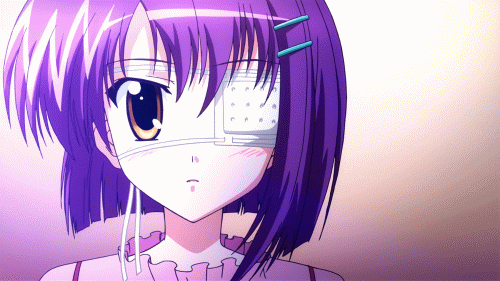 This cute anime girl with an eye patch suffers from a severe case of amnesia so she can't remember anything that happened during the past thirteen hours. She lost her left eye due to an accident. She loves reading novels and writing down daily events in her diary.


---
---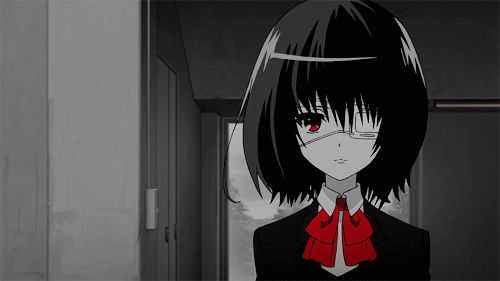 Mei is a mysterious anime girl who has been ostracized by everyone in her class until a new transfer student appears and takes interest in her. The reasons why her classmates pretend that she does not exist and why she wears an eye patch are the biggest mysteries in the anime.


---
---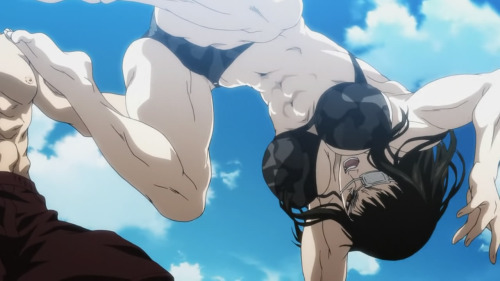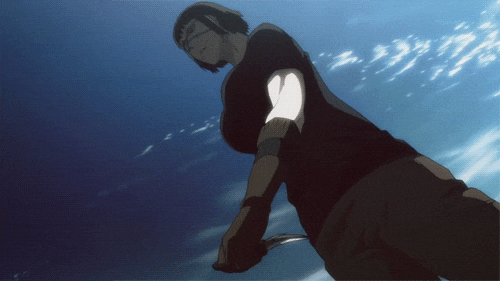 Sofia's abs would put almost any guy to shame. She is also very skilled with knives, and although her eye patch makes her look even hotter, it's not there just for aesthetic reasons; she wears it because she lost her eye in an attack.


---
---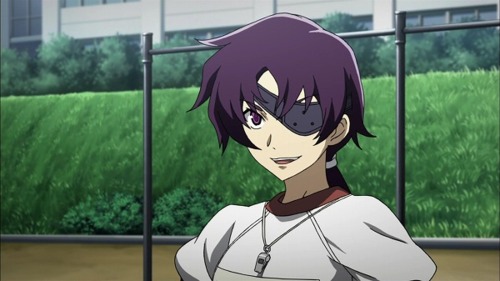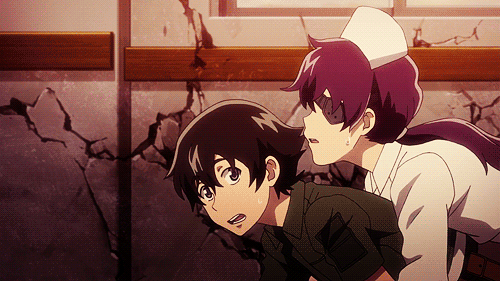 This eye patch wearing terrorist bomber is known as someone who despises religion. She loses her left eye early on in the series, but that does not stop her from being one of the most skilled diary owners out there.


---
---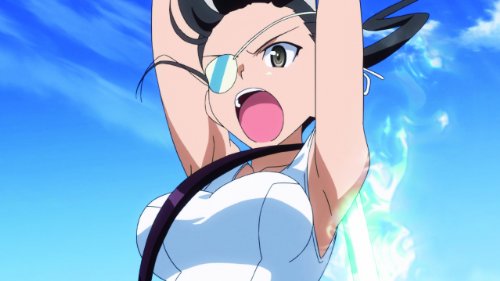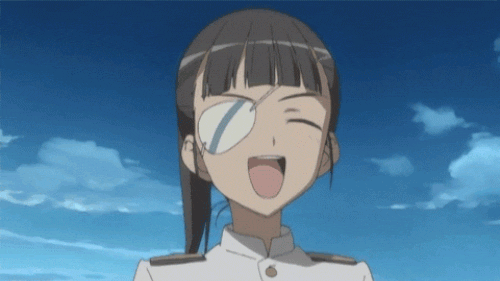 Mio is the oldest and toughest of the Witches who wears an eye patch because of her magical right eye which she sometimes uses in combat. She is a strict disciplinarian whose concealed magic eye makes her able to spot Neuroi cores when used.


---
---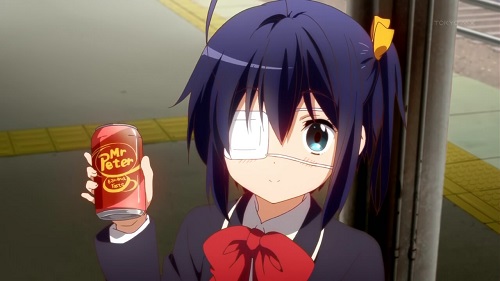 Rikka Takanashi is an adorable 16 year old high school student who likes calling her covered eye the "Wicked Eye" and believes she has magical powers. (kind-of-but-not-really-a-spoiler) However it's revealed fairly early on that the only thing that's special about her Wicked Eye eye is that she wears a colored contact lens over it.


---
---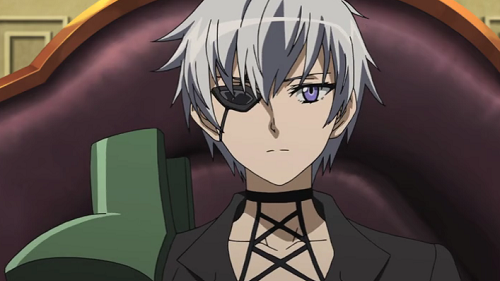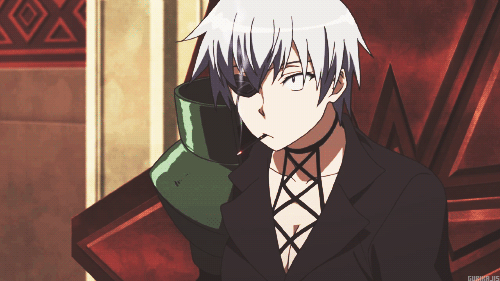 Najenda, the head of the assassin group Night Raid, is a very capable leader who is fairly androgynous and has a unique, stylish eye patch on her right eye. She is also a very experienced and sharp-minded woman who, understandably, often gets mistaken for a man.


---
---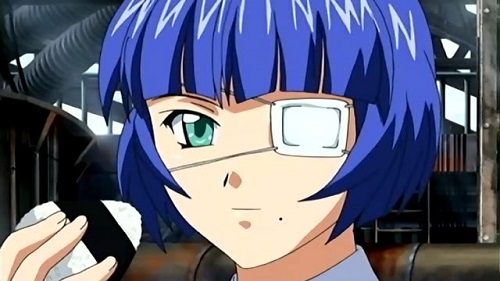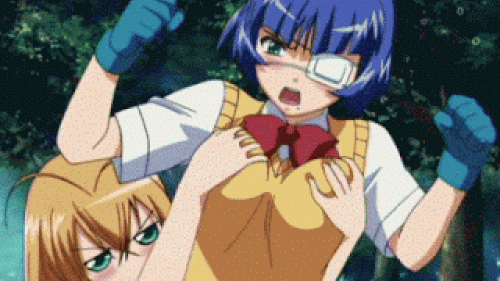 The reason Shimei Ryomou wears an eye patch is a mystery. She is known as a sadistic and skilled fighter who enjoys torturing her teammates but also hides a softer side. She is the second strongest fighter after Saji.


---
---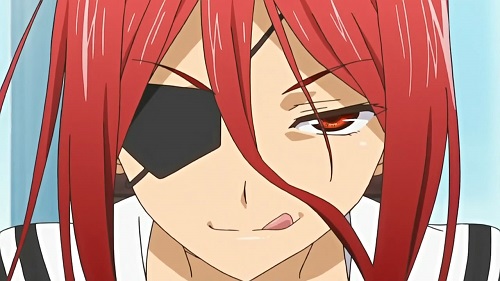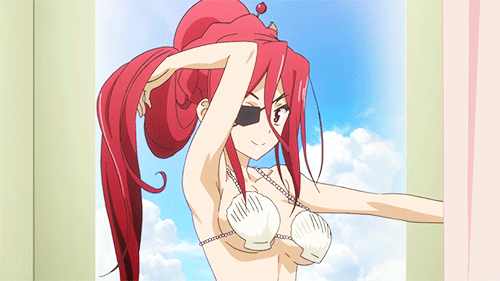 Arashi Nikaidou has not earned her nickname 'The Predator' for no reason. She is a very sexually aggressive President of the Student Council who wears a red-colored contact lens beneath her eye patch. Besides the eye patch, another distinguishable part of her look is her red hair worn in a ponytail.


---
---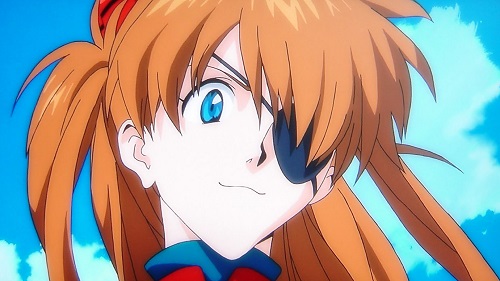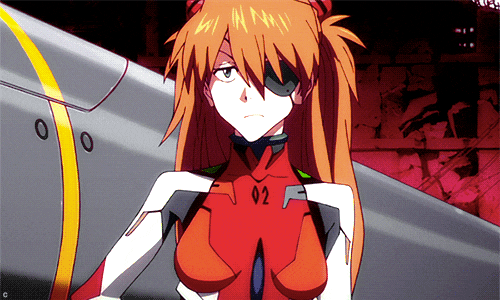 Asuka Langley Souryuu is the foreign exchange student who pilots Evangelion Unit 02. She does not wear an eye patch when she is first introduced. Her eye patch is infused with angel-sealing hex glyphs and the eye beneath it glows blue through the fabric.


---
---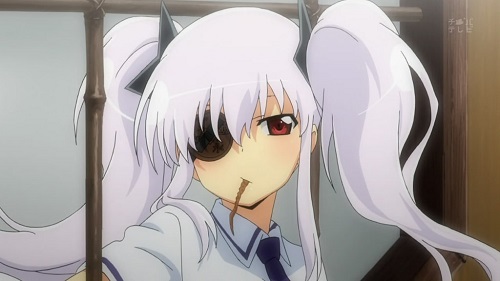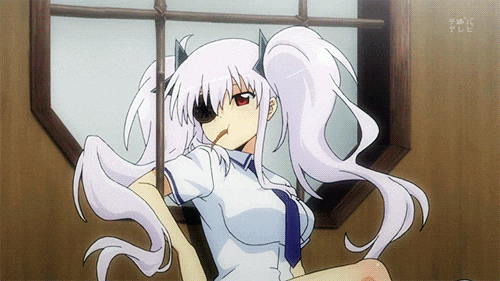 Yagyuu is a 15-year-old anime girl with long white hair who is known as a skilled and fearsome shinobi! The pirate-like eye patch makes her look even more badass and in reality she's also a really powerful ninja. It'd be too much of a spoiler to reveal the reason behind why she wears the eye patch, but it definitely adds to her badass look!


---
---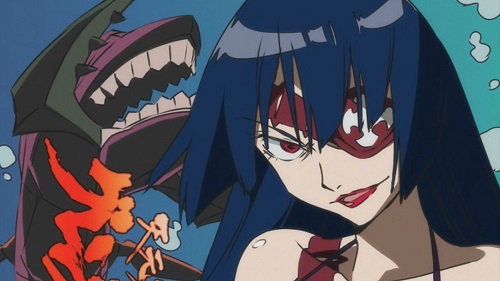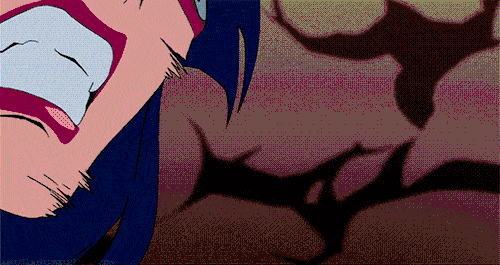 Adiane is the only female general who is able to battle more than two Gunmen at once and still come out victorious. She is a really outstanding character with her scorpion tail and snake eye, while the eye patch makes her even more badass than she already is. It is not known why she wears an eye patch, but one thing that is known is that it's strong and hard enough to stop a bullet.


---
---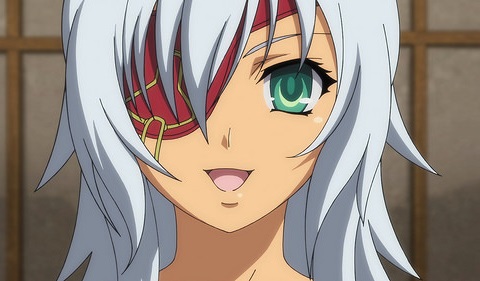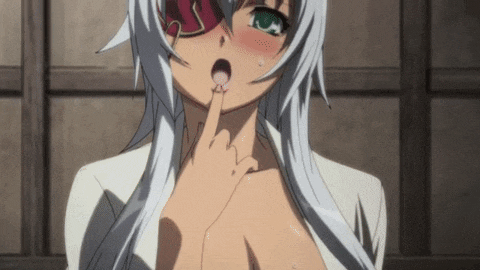 Yagyuu is a mysterious girl who surprises everyone by falling from the sky. Besides being very skilled as a samurai, she is also very pleasing to the eye and has an incredible body that will make you drool all over your screen. Beneath her eye patch is a power called 'evil eye' that allows her to control enemies.


---
---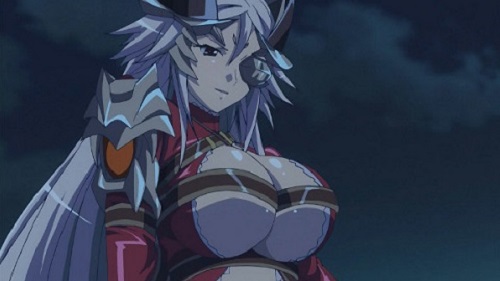 Aldra may be last on the list, but she is definitely one of the sexiest anime girls out there that wears an eye patch. Her crazy costume and power will blow your mind! Additionally, it seems that her eye patch is not just a regular patch but a part of her powerful combat costume. As a daughter of a priestess and the lord of the underworld, that shouldn't come as a surprise.