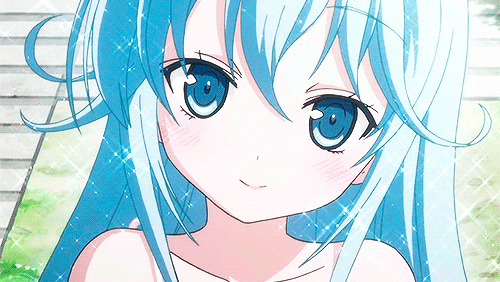 Did you have a bad day? Are you feeling blue? Come check out 20 of the most beautiful anime girls with blue hair to help cheer you up!
The following data was taken from the Character Ranking Page on MAL on the date of publication and is based on the amount of times each character is added to a user's "Character Favorites" section.


---
Member Favorites: 588
---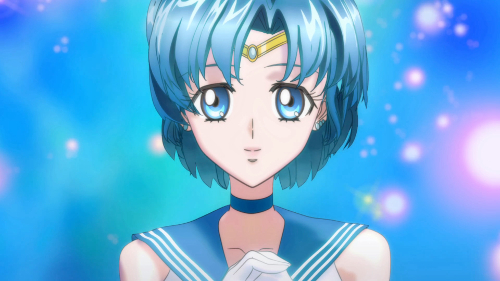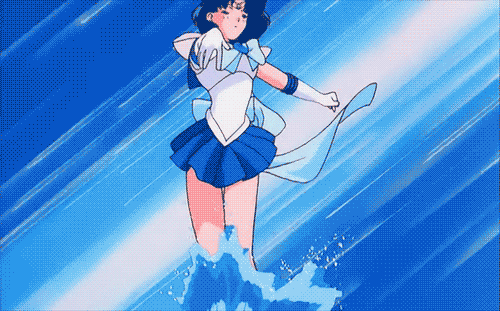 Ami is shy, bookish and super-intelligent with a cool personality that perfectly matches her sky blue hair. Due to her introverted nature, she prefers to spend her time studying rather than with her classmates. This makes her come across as arrogant but that's not her true nature. Deep down, she's a loyal and caring friend once one gets to know her better.
---
Member Favorites: 634
---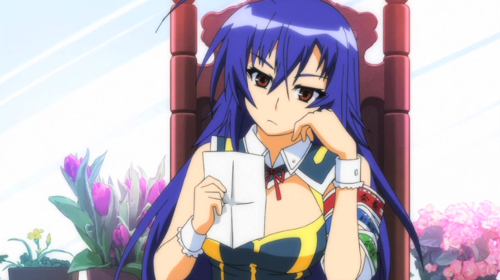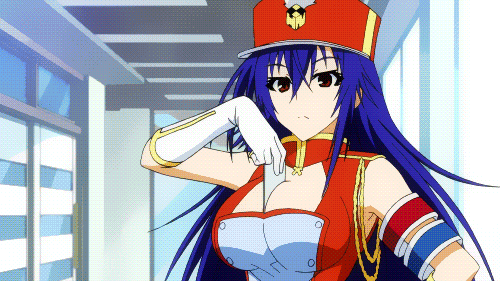 This blue haired high school girl is an overachiever, and that's putting it mildly. She's the Student Council president of Hakoniwa Academy and head of the Kurokami Group. Her academic results are incredibly impressive and she excels in all her school studies, including sports and calligraphy. To top it off, she's an ardent animal lover.


---
Member Favorites: 660
---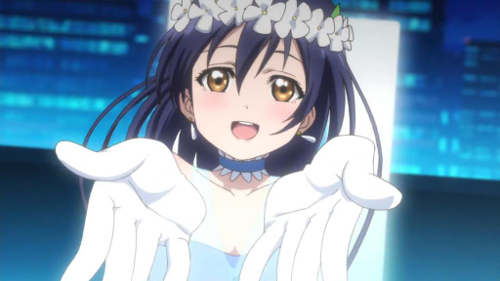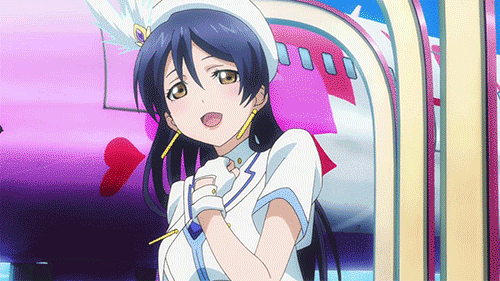 A strong will and leadership qualities are just some of the traits of Umi Sonoda. She heads the 'Lily White' idol group while also having released her own solo album. This blue haired idol is a rising star in the making.
---
Member Favorites: 733
---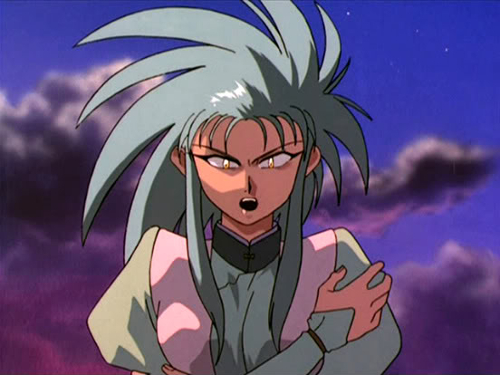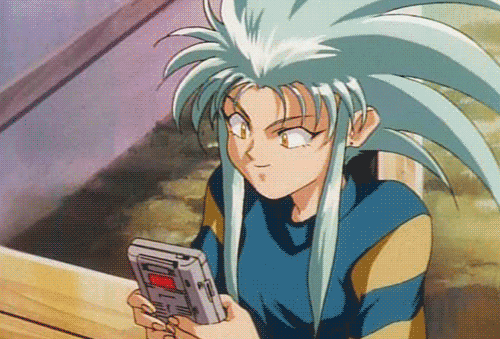 Female space pirates are not entirely common in the anime world. But that's exactly what Ryoko is. This anime girl with blue hair also happens to be extremely powerful. The reason for this is that her genes are a combination of the most intelligent scientist in the universe and that of the Masu creature. Regardless of all of this, she pursues Tenchi Masaki aggressively and often becomes hyper-emotional.
---
Member Favorites: 777
---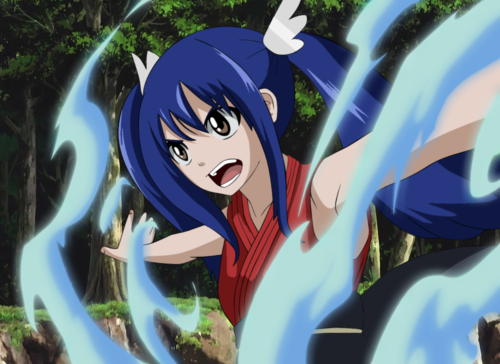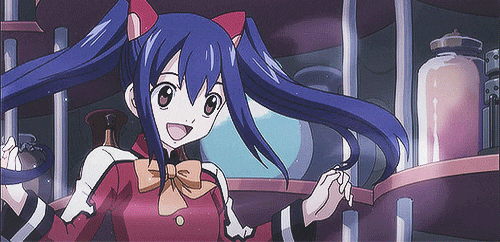 Petite girls with beautiful blue hair seldom fit the archetype of a dragon slayer. However, Wendy Marvell has learned these unique skills from her foster mother. A mark of the 'Cait Shelter Guild' is on her right shoulder, as she was formerly a member. Nowadays, she fights the good fight together with the 'Fairy Tail Guild'.
---
Member Favorites: 900
---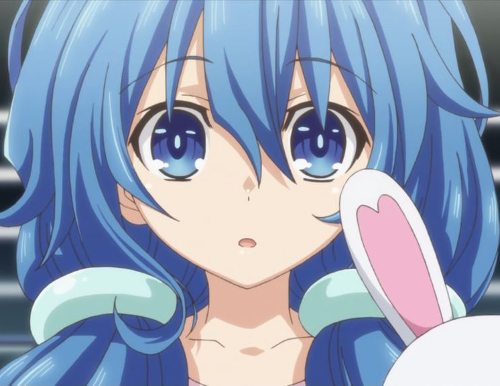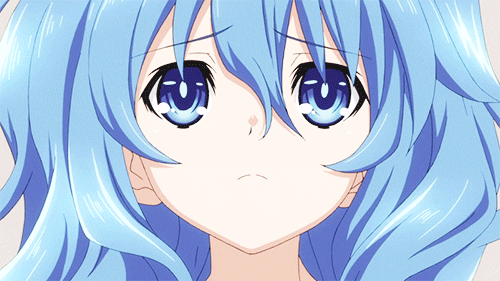 Yoshino is an incredibly kindhearted young spirit. Her blue haired exterior mirrors her sensitive side; she's very shy at first and has difficulty communicating with others. Interestingly enough, she has another personality known as 'Yoshinon'. This secondary personality is expressed through a rabbit-like puppet, similar to how a ventriloquist would communicate. Fortunately, Yoshino does eventually grow some confidence, no longer needing Yoshinon to interact with others.
---
Member Favorites: 1095
---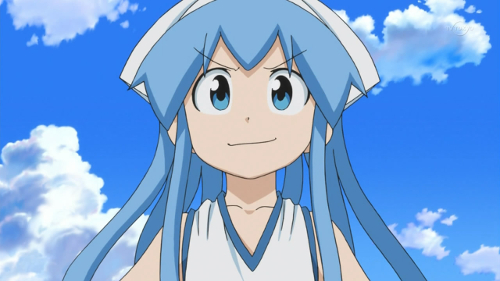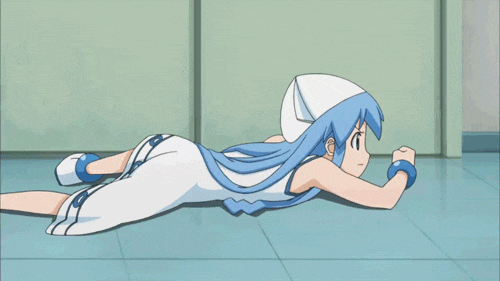 Mankind has not been good towards the environment, especially the sea which has been polluted extensively. It's up to this blue haired 'squid girl' to dish out divine punishment. She literally emerges from the sea and targets a nearby beach house. Unfortunately for her, things don't go according to plan and she is forced to pay for the damage she caused.


---
Member Favorites: 1164
---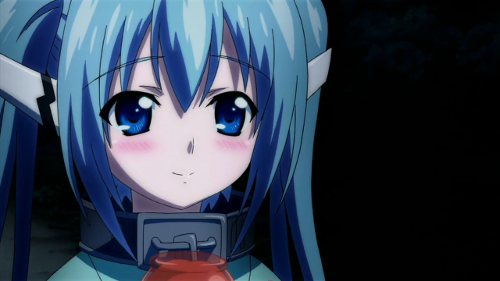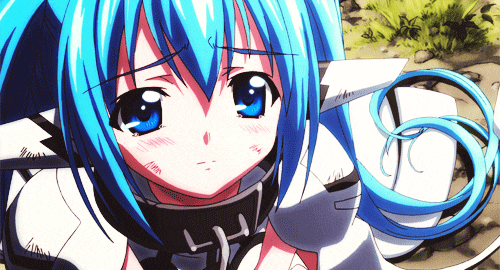 Nymph is what is known as a Type-B Angeloid. Generally, she's not fond of humans and sees them as inferior. She was originally tasked to track down Ikaros and bring her back to Synapse. But she failed because it turned out that Ikaros was far more powerful than her. Nymph's master is not pleased with her failures, and applies a bomb collar with a timer around her neck.
---
Member Favorites: 1259
---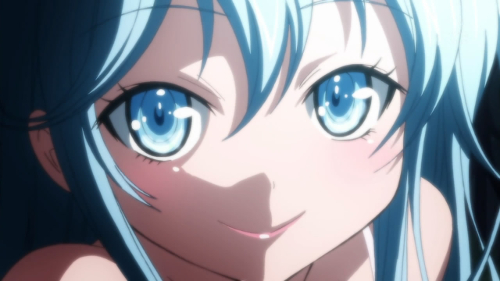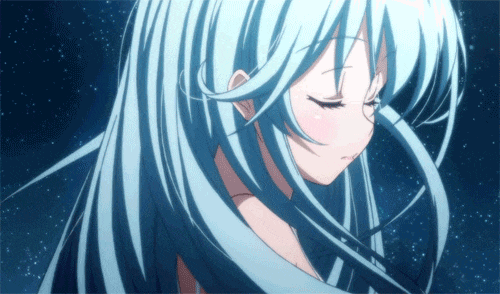 A blue eyed, blue haired beauty that's convinced that she's an alien investigator. This interest in aliens occurred after she went mysteriously missing for six months. But she's gradually coming out of her shell and realizing what she's about. Her interests are now broader as she's taken up baseball and night sky watching.
---
Member Favorites: 1309
---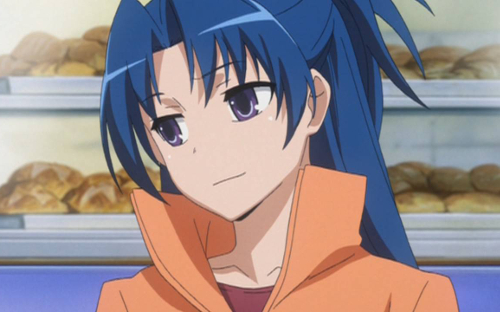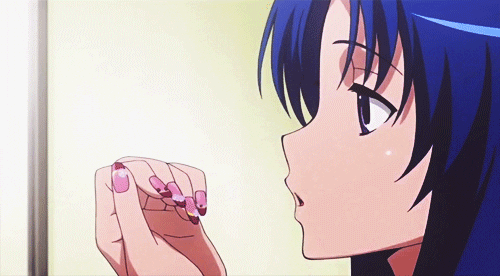 Here's a gentle blue haired sweetheart sure to make your day brighter... which is obviously just a ruse to cover up her true self, duh. Ami Kawashima has a serious princess complex - she's vain, arrogant and has a propensity to use foul language when in the presence of someone she doesn't want to impress or seduce. Situations often take a tragic-comical turn when others discover her dual personality.
---
Member Favorites: 1441
---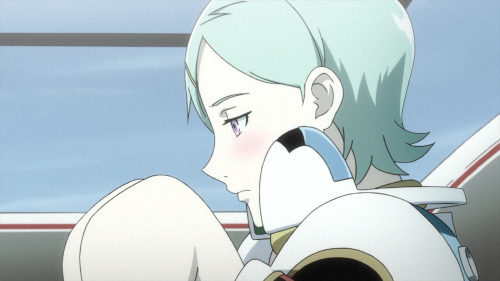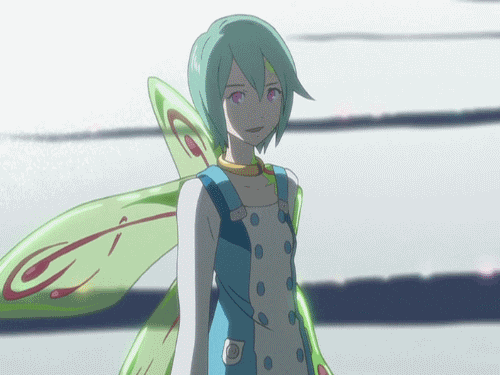 It's interesting to watch this young blue haired beauty of Coralian ancestry undergo a gradual transformation. Initially, she is quite cold and aloof. But as time passes, she gradually lets out her true shining blue colors, constantly proving to everyone around her that she does truly have a compassionate soul. She also happens to be an astute pilot of the Nirvash type ZERO, giving mecha fans an extra reason to rejoice.
---
Member Favorites: 1546
---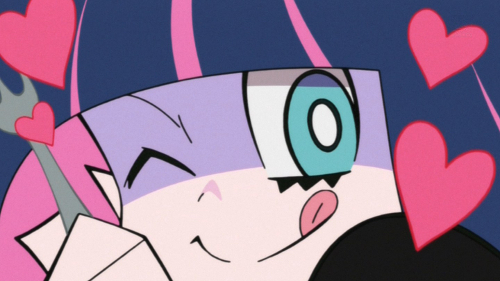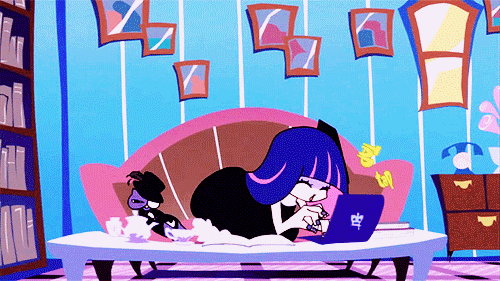 A gothic angel with blue hair that also happens to be gluttonous makes for a unique character. She is the younger Anarchy sister with the ability to transform her striped stockings into katanas. This eccentric fashion is similar to that of a young girl taking a stroll through Harajuku.
---
Member Favorites: 1712
---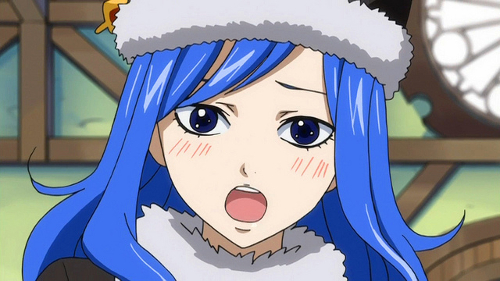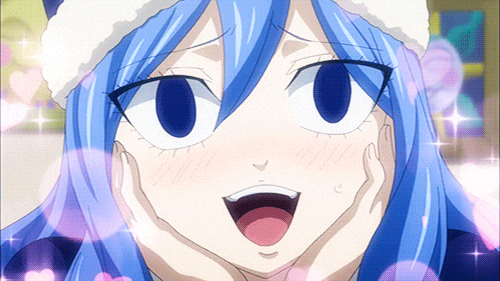 One noticeable thing about Juvia, other than her ocean blue hair, is her dress sense. She likes to wear coats and a Cossack hat. Few could ever imagine that she's a mage of the 'Phantom Lord Guild', capable of manipulating water in its many forms. This makes her incredibly powerful. She also tends to be quite temperamental at times.
---
Member Favorites: 1877
---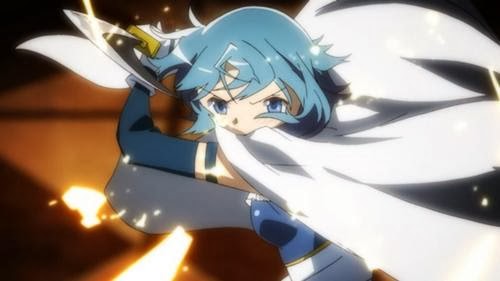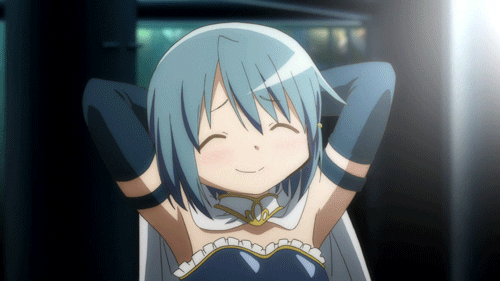 A strong sense of justice and compassion are some of the hallmarks of Sayaka's personality. Not forgetting to mention that she's also incredibly outgoing and responsible with her magical powers. Quite often, she will value the life of humans over the 'grief seeds' she could harvest from them. This anime girl with blue hair may not be as "cool" as she seems.
---
Member Favorites: 2106
---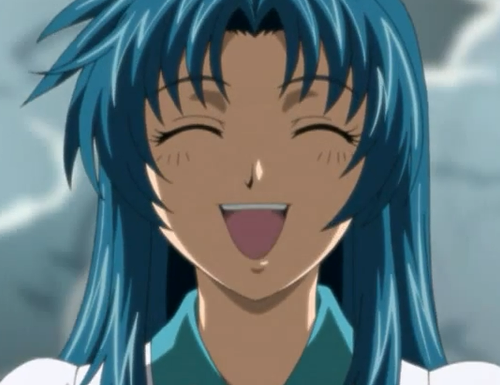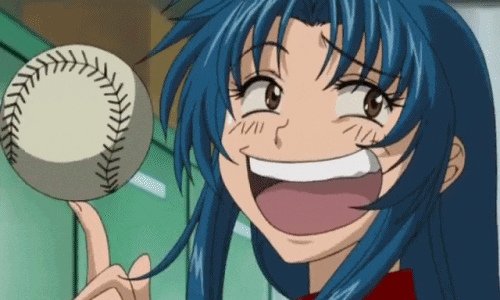 Fiercely independent would be an apt description for Kaname Chidori. Having studied in the United States, she has picked up some of the cultural mores of that country. Her peers respect her, even though she can be incredibly outspoken and forceful at times.
---
Member Favorites: 2762
---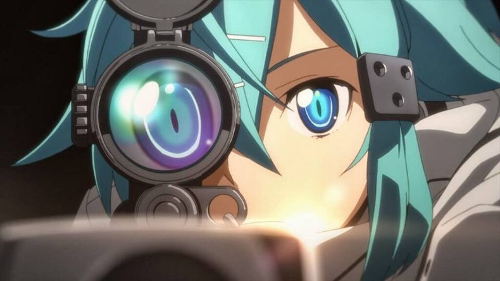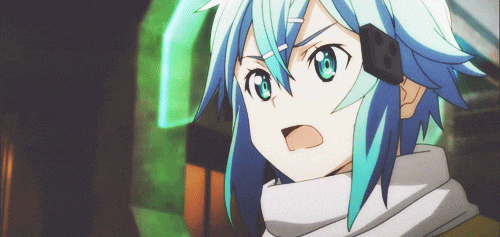 Online gaming has taken over the world. Few sharp shooters can match the incredible skill and precision of blue haired Shino Asada. Her archer avatar is of the Cait Sith race and sports bright blue hair, pointy cat ears and a tail in ALfheim Online. And when she's playing Gun Gale Online, her avatar wears combat gear and is armed with a .50 caliber sniper rifle, known as the 'PGM Ultima Ratio Hecate II'.
---
Member Favorites: 3565
---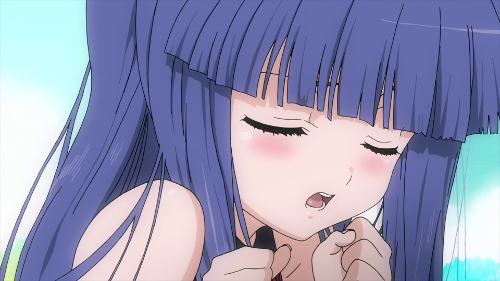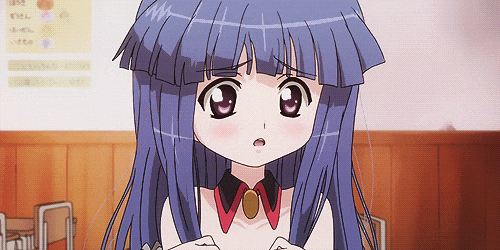 Shrine maidens appear regularly in many anime universes. Rika Furude is a special case as she plays a key role in the Higurashi no Naku Koro ni, which is revealed later on in the series. She may look sweet and innocent, but this anime girl with blue hair is wise beyond her years.
---
Member Favorites: 4247
---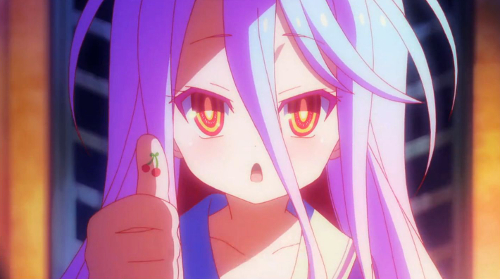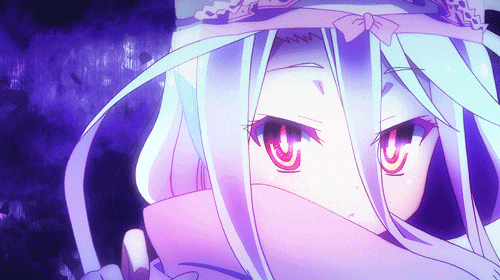 Gamers are not only proliferating in the real world, but also within anime. Shiro and her step-brother are both hardcore gamers. She's a genius with amazing logic and problem solving capabilities, and can even speak 18 different languages. Unfortunately, she has trouble deciphering human emotions and needs her stepbrother's help with that.
---
Member Favorites: 6384
---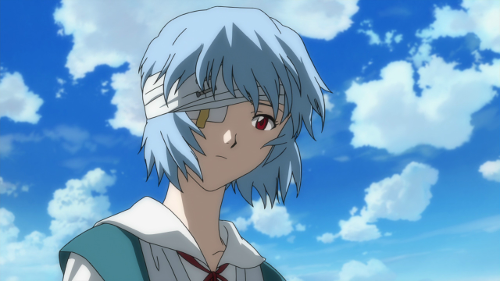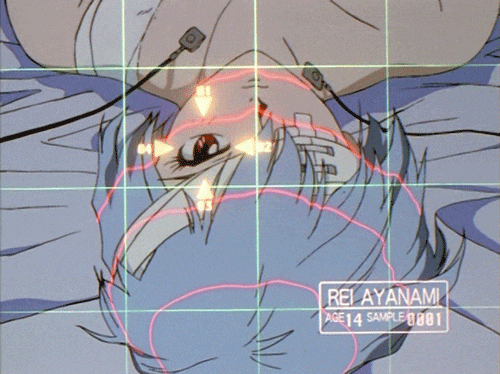 Rei Ayanami is enigmatic, cold, distant and just plain weird. And yet, she's profoundly cool in her own unique way, the kind of girlfriend every anime fanboy wanted back in the '90s. Right at the beginning of Evangelion, we all figured that she would turn out to be one of the most important characters of the series - and she has yet to let us down!
And now please give a warm round of applause to MAL's top rated anime girl with blue hair...


---
Member Favorites: 11816
---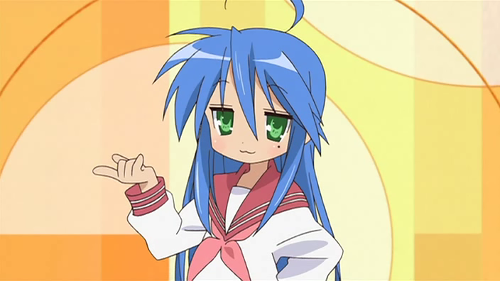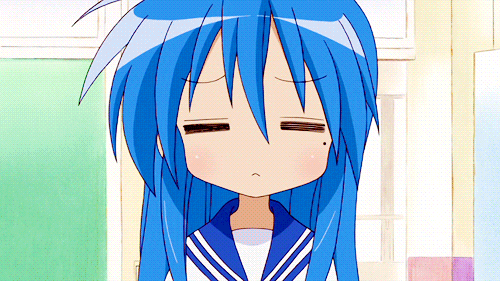 We can only give Konata Izumi three cheers for being such a hardcore otaku. Her love for anime, manga and even adult games are commendable. Perhaps, it may have to do with her father influencing her, as he enjoys playing erotic games. Seeing as how she loves everything Akihabara-ish in the world, it's not surprising that she works at a Cosplay Cafe and prefers her hobbies over studying.
---
If you just can't get enough of these funky anime hair colors, please feel free to check out the following articles:
・Girls with Black Hair
・Girls with Pink Hair
・Girls with Green Hair
・Girls with Silver Hair
・Girls with Purple Hair
・Girls with Red Hair
・Girls with Blonde Hair
・Girls with Brown Hair