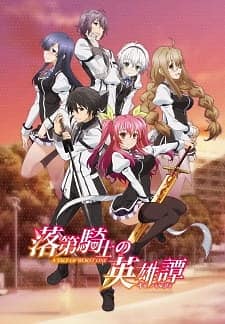 Rakudai Kishi no Cavalry
There exist few humans in this world with the ability to manipulate their souls to form powerful weapons. Dubbed "Blazers," these people study and train at the prestigious Hagun Academy to become Mage-Knights; among the students is so-called failure Ikki Kurogane, the sole F-rated Blazer. However, when the worst student in the academy sees Stella Vermillion, an A-ranked Blazer who also happens to be a princess, naked, she challenges him to a duel with dire stakes—the loser becomes the slave of the winner. There's no possible way that Stella can lose, right? Rakudai Kishi no Cavalry follows the story of Ikki as he tries to prove his strength to a world that believes him to be the weakest, all the while gaining new friends, wisdom, and experience. [Written by MAL Rewrite]
TV -
Oct 3, 2015, 23:00 (JST)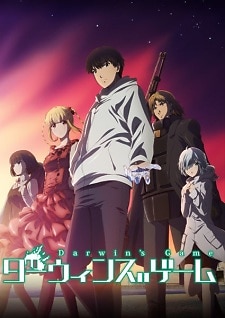 Darwin's Game
High school student Kaname Sudou receives an invitation from a classmate to play Darwin's Game, a mobile game he has never heard of. However, as soon as he opens the application, a green snake suddenly pops out from his phone screen and bites his neck, leaving him unconscious. Waking up in the infirmary without any signs of a snake bite, he is told by the school to take the rest of the day off. Although he is puzzled by what has happened, he dismisses the surreal experience as a hallucination and boards the train home. Unfortunately, his curiosity gets the better of him and he uses the application once again. As the application appears to be just like any other battle game, Kaname breathes out a sigh of relief and decides to start his first match. However, the pleasant surprise is short-lived, as his in-game opponent unexpectedly appears right in front of him and attempts to hunt him down with a knife. As he desperately runs for his life, Kaname puts two and two together and realizes that Darwin's Game is not an ordinary game, but rather, it's a brutal fight for survival. [Written by MAL Rewrite]
TV -
Jan 4, 2020, 00:00 (JST)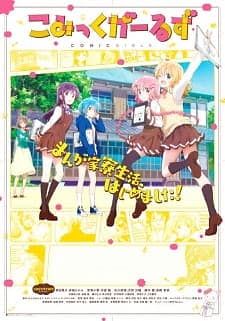 Comic Girls
Kaoruko "Chaos" Moeta is a young manga artist who is down on her luck. She wants to draw manga about high school girls, but her storyboards are bland, her art uninspired, and her premises weak. Her concerned, exasperated editor comes up with an idea: push Chaos to be more social. So, by her recommendation, Chaos moves into a dormitory for female manga artists. She soon meets the other residents: Tsubasa Katsuki, a shounen manga artist; Ruki Irokawa, who draws erotic manga popular with women; and Koyume Koizuka, a shoujo artist who, like Chaos, has yet to be serialized. Quickly striking up a friendship with these girls, Chaos finds new inspiration for her manga and continues to grow her creativity. Comic Girls is a showcase of the daily lives of these manga artists. Will Chaos finally be able to make her debut and become serialized? None of the girls know, but they will all do their best to help each other become the best artists they can be. [Written by MAL Rewrite]
TV -
Apr 5, 2018, 23:00 (JST)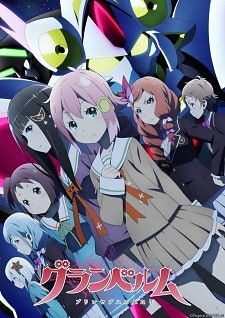 Granbelm
Long ago, magic was abundant and enriched the lives of all people until its usage in war. To end the chaos, seven of the most powerful mages gave up their lives in order to seal all magic. Now, almost one thousand years later, their magic seal Magiaconatus hosts Granbelm, a monthly series of battles meant to determine who among its participants is worthy of the title of Princeps, the one true mage. On the night of a full moon, high school student Mangetsu Kohinata is suddenly transported to an illusionary world where six mages are participating in Granbelm. Mistaken for an enemy mage, Mangetsu is attacked by two mages until she is rescued by Shingetsu Ernesta Fukami and her Armanox Viola Katze. However, when Shingetsu is ambushed for protecting her, Magiaconatus grants Mangetsu the Armanox White Lily, allowing her to fight off Shingetsu's assailant. Overwhelmed by the revelations presented to her, Mangetsu decides to help her new friend fight in Granbelm and make her wish come true. [Written by MAL Rewrite]
TV -
Jul 6, 2019, 01:55 (JST)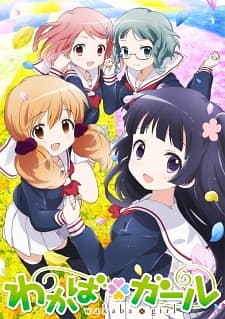 Wakaba*Girl
Wakaba Kohashi, a sheltered rich girl, dreams of becoming a fashionable and trendy gyaru because she admires their outgoing and carefree nature. With this goal in mind, Wakaba begins the school year hoping to make her high school debut as a gyaru. On the first day of class, she meets the pure Moeko Tokita, the serious Nao Mashiba, and the eccentric Mao Kurokawa, and the four of them quickly become friends as they learn about and imitate each other's lifestyles. Wakaba*Girl follows the adventures of these four friends while they experience events like school festivals, waterpark trips, and gym class tests. Along the way, Wakaba discovers what it is like to live as a regular student while Nao, Moeka, and Mao catch a glimpse into the life of a rich family. With never a dull moment in their lives, the four girls make sure to live each day to the fullest. [Written by MAL Rewrite]
TV -
Jul 3, 2015, 23:17 (JST)
Darwin's Game: Log Line
Recap of the first 4 episodes of Darwin's Game.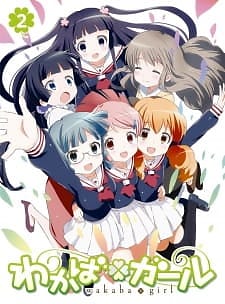 Wakaba*Girl: Onsen Tsukaritai
Extra episode bundled with the second Blu-ray and DVD volume of Wakaba*Girl.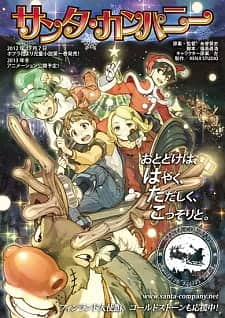 Santa Company
As a trainee of Santa Company, Noel White prepares for her test to become an official Tonttu, her assignment being "To find the most important thing for a Santa Claus." The deadline nears with an answer yet to be found, when a single letter from a child arrives late at the company. As the letter is about to be handled as a defect, Noel and friends set out on an adventure for the present - but will Noel find the answer to her assignment? Set a year after the events of the novel.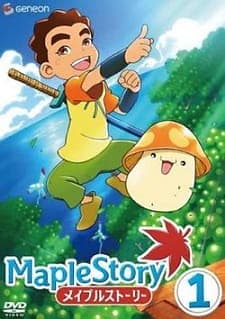 MapleStory Special
Unaired episode of the MapleStory series included on the 9th DVD Volume.