---
Violent, mature, and sexual themes abound in these adult manga
---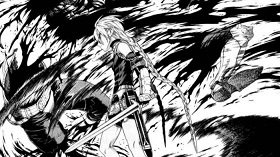 Manga is incredibly dynamic and seems very liberated in terms of the wide array of subjects and themes it is able to cover, especially in comparison to other similar mediums which have strict limitations placed on them.

Anime, movies and video games are expensive to produce, and they have to follow certain guidelines to pass through rating boards. While plenty of manga is rated as well, there's a bit more leeway on what's acceptable. Since manga is cheaper to produce, and fewer people are involved in the production process, it's easier to take bolder risks.

This bodes well for us adult manga fans, as we have the opportunity to enjoy some of the edgiest, sexiest and ultra-violent tales ever conjured up by manga artists. We'll take a peek at some manga worlds that are starkly real, and others that make us feel like we've discovered parallel universes which are weird and horrific.


Step on in, if you're brave enough!


---
10 edgy adult manga for the older crowd only!
---
---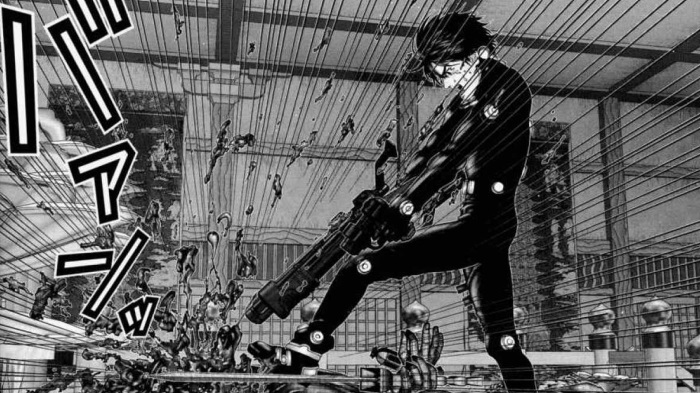 You've got to hand it to the Gantz manga for providing the perfect analogy of life. Let's be perfectly honest, most of us often question the very reason we're here and the real purpose of our existence. Many of us soon come to the conclusion that life is but a mere game, and we're sort of the willing or unwilling participants in all of this. Well, that's exactly the situation the protagonists of Gantz find themselves in, but in a far more brutal scenario than we could ever fathom.
Various citizens of Tokyo meet untimely deaths and are transported to an apartment, where they're met by a large otherworldly black sphere known as Gantz. They're forced by Gantz to partake in a cruel game in which they must kill certain alien beings within an allocated time limit. Friendships and rivalries are formed between the participants, as each mission they undertake becomes more intense and difficult than the previous one.
The anime adaptation is quite faithful with a respectable amount of gore and shock value, but just doesn't quite manage to capture the exquisite detail and propensity for blood-soaked scenes as they're depicted in the manga.


---
---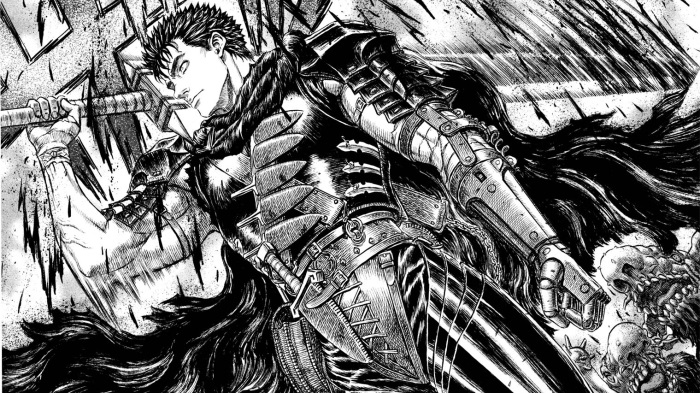 There's no better standard bearer of the adult manga genre than Berserk. And that should come as no surprise, as this series is insanely popular in both its anime and manga forms.
So what makes it so appealing? For one you've got a rich fantasy setting that even hardcore Dungeons & Dragons enthusiasts can sink their teeth into. Secondly, Guts - the main character - is a total brute in battle and exudes an old school machismo, which is missing in so many male leads in anime nowadays.
One key area in which the Berserk manga outshines the anime is in the level of detail. Kentarou Miura's artwork has so many visual intricacies which just couldn't be animated without an insanely high budget.


---
---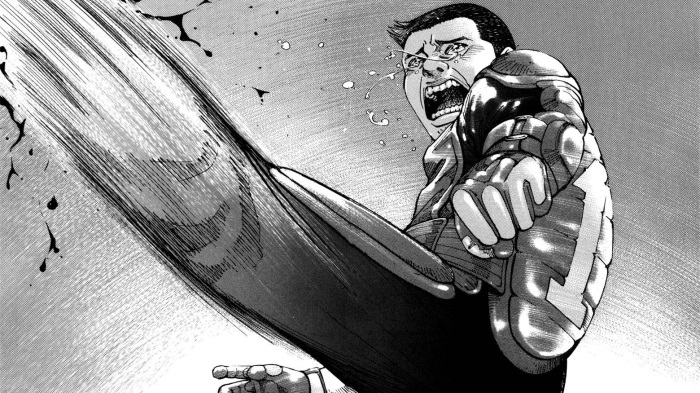 Ichi the Killer transports us to the seedy underbelly of Tokyo - a world dominated by vice and yakuza. However, this is no ordinary adult manga yakuza story. What we have here is a tale about two individuals who commit extremely cruel and violent acts, and come from completely different backgrounds.
On one hand we have Kakihara, a crime boss who is both a sadist and a masochist. He possesses some unsightly piercings, facial marks and large slits on both sides of his mouth that make him look even scarier than he already is. And then, there's Shiroishi "Ichi" Hajime who is a meek young man who seems to be living a quiet life. But he has been implanted with certain memories by his guardian, which turns him into an unstoppable killing machine!
This adult manga is not intended for sensitive readers, and neither is the faithful film adaptation by Takashi Miike - which later influenced Quinton Tarantino's Kill Bill movies.


---
---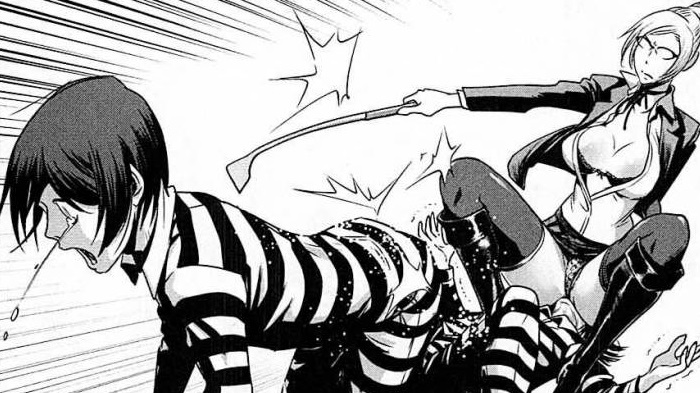 If you haven't heard of Prison School by now, then you're either not an anime or manga fan, or you've been living under a rock. And if you do fall in the later camp, then it's time to introduce you to one of the very best modern adult manga out there!
Plenty of adult manga rely on shock value to draw attention, and yes, Prison School is guilty of this too. But it would be a huge mistake to dismiss it outright, and miss out on the deep multi-layered story we have here. Once you get over the fact that a bunch of truant boys are incarcerated and punished by the sexy and sadistic girls of the Underground Student Council, that's when you truly get better insight into the behavior and psyche of all the protagonists.


---
---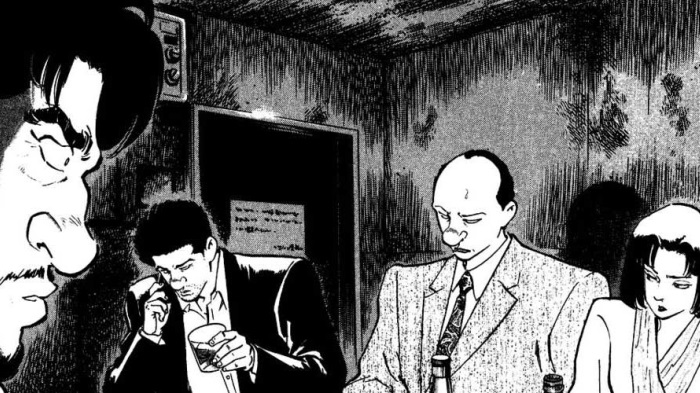 Chances are that you probably watched the award-winning South Korean film adaptation of Old Boy long before you figured out that it was based on a manga. And that's not entirely a bad way to discover this mind-blowing series which has one of the most ingenious plots ever!
Old Boy is a dark and twisted tale of revenge, with a startling revelation; will Shinichi Gotou be able to handle the truth on the day of reckoning?


---
---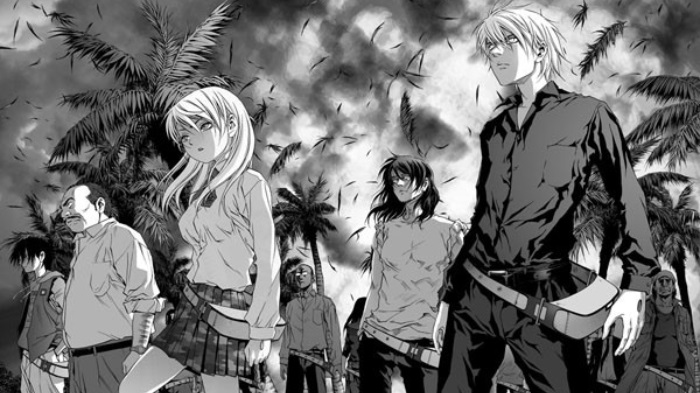 Anyone into the Japanese arcade gaming scene should be aware of Junya Inoue's work. Shoot 'em-up masterpieces such as Toaplan's Batsugun and Cave's ESP Ra. De., Progear, DoDonPachi Dai Ou Jou and Deathsmiles all boast some insanely stylish character design work under his Joker Jun moniker.
The Btooom! manga is almost like the perfect follow up to Inoue's work in the games industry. In fact, the story is based around a gaming theme in which the main character, Ryouta Sakamoto is one of the top players in an online combat game known as Btooom! But things take a deadly turn when he finds himself actually trapped in this game for real, and needs to fend for his life!


---
---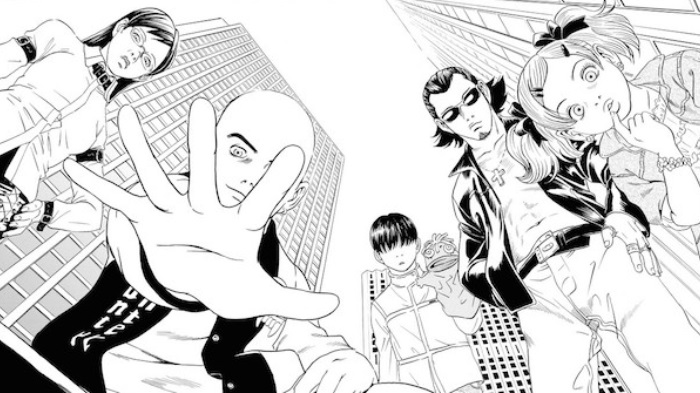 One of the coolest aspects of this horror manga is that while each chapter consists of self-contained stories, there are also stories which span several chapters, which deliver a meatier narrative. This is great for those who only have limited time to spare for their horror fix, and aren't interested in following long story arcs.
Another neat concept in Kurosagi Corpse Delivery Service is that the story revolves around a group of graduates from a Buddhist college, who provide a very unique service. They're skilled in fulfilling the desires of dead clients, many of which have died from unnatural causes.


---
---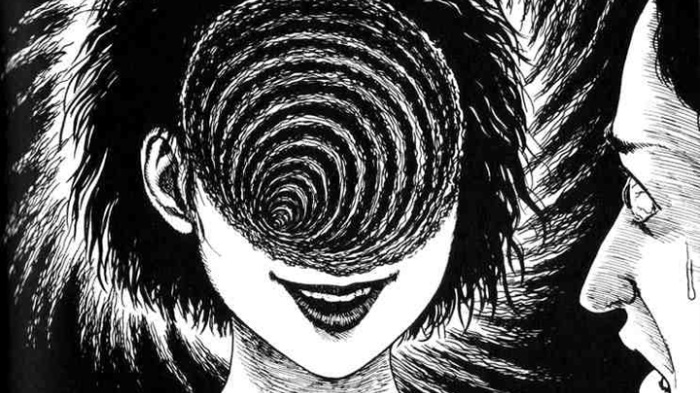 Uzumaki can easily pass for an underground comic book or manga. However, that doesn't mean that it lacks polish. It's just that some of the art is a bit off in displaying perspective, and the lines are bit too thick in places giving the manga a dated look. Personally, I like it but I know some folks prefer smoother and more balanced artwork. But then again, that would miss the point as Uzumaki is meant to be surreal and nightmarish.
And boy, does Uzumaki succeed in giving you the creeps!
Serial killers, zombies, ghosts, demons, vampires or some other well-established species of monster are what popular media usually utilizes to provide the scares. But Junji Ito will have none of that, and shows us that spirals are truly terrifying!


---
---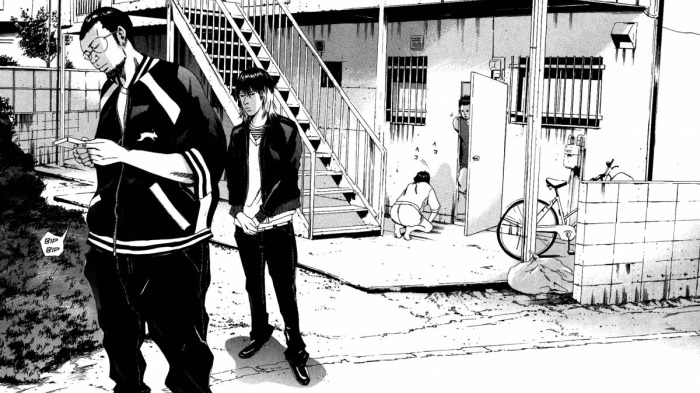 As you've figured out by now, adult manga doesn't shy away from dark and morbid themes. Yamikin Ushijima-kun continues this trend and then some. It exposes us to a world that we're very much aware of, but few of us would want to partake in. This is of course, the world of loan sharks and black markets.
If you fancy yourself a bit of a Tony Montana, and want to get to grips with how loan sharks and gangsters operate then this manga series won't disappoint!


---
---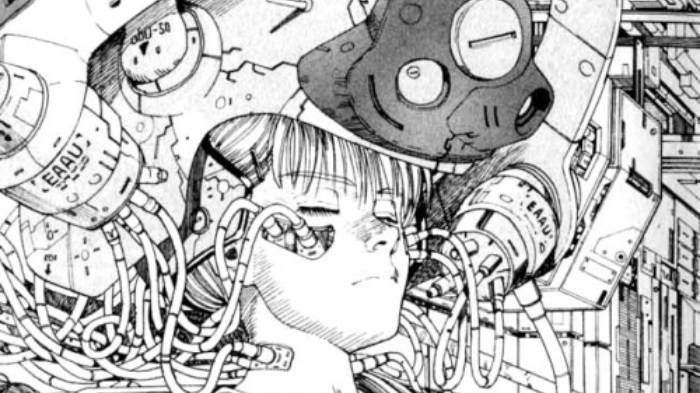 Neon Genesis Evangelion was chock-full of Gnostic references and symbolism, which inevitably influenced many other creators within anime and manga circles. Hiro Endo's Eden: It's an Endless World! manga fuses Gnostic and cyberpunk elements which are a great fit for the dystopian setting. A killer virus, a monopolistic federation, mercenaries, hackers and drug lords all help to give Eden its grimy edge.
Elijah Ballard is the young main protagonist who needs to grow up fast, as he faces some difficult situations. What lies ahead is a violent, bloody and intense saga. And quite frankly, we couldn't be happier. Eden's universe is very compelling, with some of the most extravagantly detailed artwork found in a manga.


---
Adult Manga Honorable Mentions
---


Hey, I know what you're thinking. A list of only ten adult manga is just not enough! Here are a few more that you should definitely look into.


---
---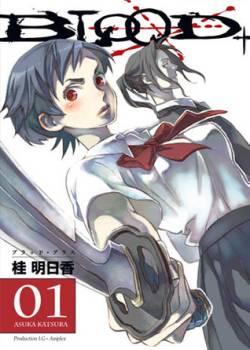 Do you have a thing for cute high school girls? More importantly, do you have a thing for sword-wielding girls who slice 'n dice monsters like nobody's business? If you answered yes, then do yourself a favor and pick up the Blood+ manga right now!
---
---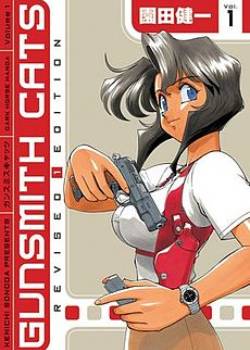 When you're reading a Kenichi Sonoda manga you pretty much know what you'll be getting: hot girls, fast cars, big guns and more hard boiled scenes than an 80's action movie! You just can't go wrong with this one.
---
---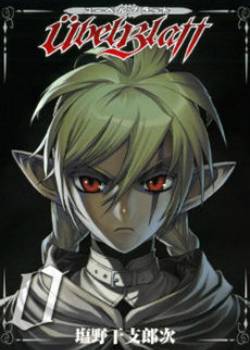 If the Berserk manga didn't quite fulfill your fantasy fix, and you're still craving for a wild and sexy hack 'n slash saga - Ubel Blatt may be just what the doctor ordered.
---
---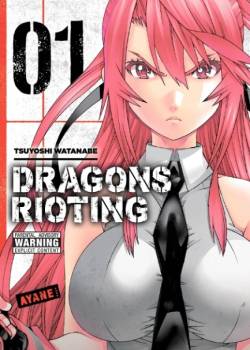 Just imagine suffering from a life threatening disease known as 'Hentai Syndrome', and you need to avoid getting sexually aroused in order to stay alive. And to make matters worse, you end up in an all-girls high school where you're surrounded by tons of sexy girls. Yeah, I know...this could only happen in an ecchi manga but Dragons Rioting cranks up the crazy to 11!
---
---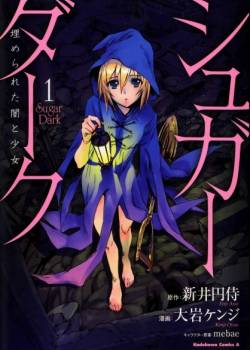 Sugar Dark: Umerareta Yami to Shoujo combines a cute story with the macabre. This isn't your cookie cutter boy-meet-girl scenario, especially when the main protagonists meet at a cemetery. Just the kind of manga that would make a great read around Halloween!
---